In late 2013, Somerset, one of the UK's most rural and underpopulated counties, experienced a climatic event that finally got the nation talking about it, but if only it were for good reasons.
The fragile rural business ecosystem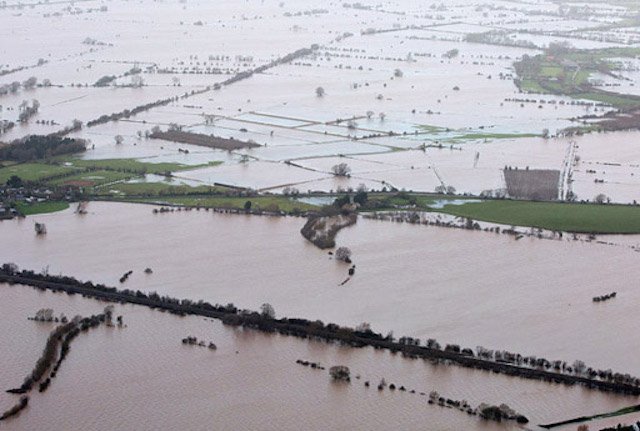 During the winter of that year, a low-lying part of the Somerset known as the 'Somerset Levels' was rocked by extreme flooding, leading to the mass evacuation of homes with villages soon resembling islets in the middle of a new ocean.
Businesses based in the region were to suffer the most, from farmers to customer-facing SMEs, the floods did not discriminate in their destruction.
Rural economies are about more than farming
As a region mostly known for cattle and dairy production, the consequences of mass flooding for Somerset's lively farming community was devasting.
According to the BBC, The National Farmers Union said the environment for farmers during that winter was one of "utter despair," with as many as 28,420 acres being flooded by 65 million cubic metres of water.
But before you think that the floods of 2013 only left a few farmers 'out of pocket', think again, as?all areas of the private sector?were affected by the floods, from high-street banks, shops and restaurants, to warehouses and I.T centres.
Customers can't access business services
By early 2014, the Somerset Chamber of Commerce sent out a survey to the gauge how local businesses were responding to the disaster, the results were clear, the floods had hit an artery in Somerset's business community, and they were haemorrhaging lost sales.
So, when disaster strikes, customers can't merely go to another business to purchase what they need. They don't, or can't purchase at all. This is the reality of just how fragile the rural economy is.
Ongoing flooding leading to unpassable roads and lack of internet connection meant that 40% of respondents had faced reduced customer interest since the flooding, with as many as 35% seeing a fall in sales.
The survey results as a whole seemed to suggest that 70% of local businesses have been negatively affected by the flooding with overall trade down by a quarter.
£270 million's worth of damage
Research undertaken by the National Environmental Agency puts the damages done to local businesses during the years 2013-2014 in cold hard numbers with effected 'business properties' racking up an estimated £270 million's worth of damage and some 4,897 businesses facing ruin.
Limited options…
Not only do these statistics showcase the damage the floods have done to Somerset's business community directly, but considering the population of Somerset stood at 538,104 in 2013, (according to the ONS), the event highlights how small rural businesses really are 'the lifeblood' of less populated rural communities where there are simply fewer options for consumers.
So, when disaster strikes, customers can't merely go to another business to purchase what they need. They don't, or can't purchase at all. This is the reality of just how fragile the rural economy is.
[article id="124814″ title="Why internet connection matters most in rural areas"]
In January 2015, the (then) coalition government's Business Secretary, Vince Cable set out on a trip to the afflicted Somerset Levels to see how the region's small businesses were coping.
A cash injection come too late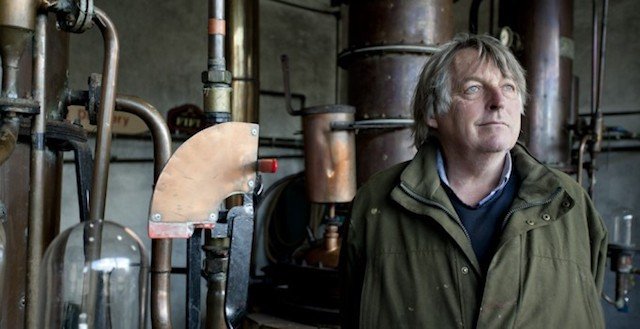 The trip intended to shine a light on the rural success stories in the region, this included a visit to the Somerset town of Martock where Cable visited the Somerset Cider Brandy Company. Part of a 150-year-old cider brand, it has Protected Geographical Indication status, (meaning it has protected origin status and can't be imitated in the EU), and has been a great exporting success, finding favour in both EU and American markets.
In 2018, 83% of the UK population lived in urban areas, this figure is expected to increase to 92.2% by 2030, according to The Guardian.
In order to protect and ensure the ongoing success of small businesses in Somerset, the government plugged £2.3 billioninto flood defences in the region and made over £1 million available to support afflicted small businesses, Cable said, "these small businesses are vital for a growing and balanced economy, and creating jobs for local communities."
What's really?going on in rural Britain?
Despite the government at the time describing these actions as part of a 'long term investment plan,' was it?
Is a cash injection really enough to solve the wider problem(s) facing rural economies" Apart from climatic troubles what are these problems anyway?
What can we learn?
The economic gap between the UK's cities and rural areas has never been so wide, and it's only increased during the years since the flooding of the Somerset Levels.
In 2018, 83% of the UK population lived in urban areas, this figure is expected to increase to 92.2% by 2030, according to The Guardian.
When you're 'on the ground' in rural areas of Britain, you tend to hear these statistics embodied in one memorable sentence, "there's nothing for young people around here."
It's this very statement that sends young people to cities in droves to find work leaving the rural economy, and its resident businesses run by an ageing population and serving a similarly ageing customer base. This raises the question, who will be around to run small local businesses in the future
There's hope on the horizon…
For people wanting to start a business in rural Britain, or simply want to ensure the longevity of their existing enterprise, there's still hope. Like any entrepreneur dreaming up great ideas, you need to look at what can make you stand out in the business economy, including what sort of authenticity you can bring to the table.
Unique products and branding
For rural businesses providing goods in particular, a striking USP can be local authenticity and origin. Just look at the aforementioned Cider Brandy Company, they've forged their success through a singular product offering that's underpinned and defined by the uniqueness of its rural surroundings. It's a concept that customers have evidently bought into, which explains its international success today.
Going that extra 'mile'
For local businesses offering services, however, your core consumer base will always be local people. Therefore, building a strong trust and solid reputation with your customers is paramount. Try and do something that makes you stand out from the others on the local scene, if they keep 'countryside hours,' try being more flexible and offer longer ones. Don't let your quieter rural environment define your level of service, nor your effort 'to serve'.