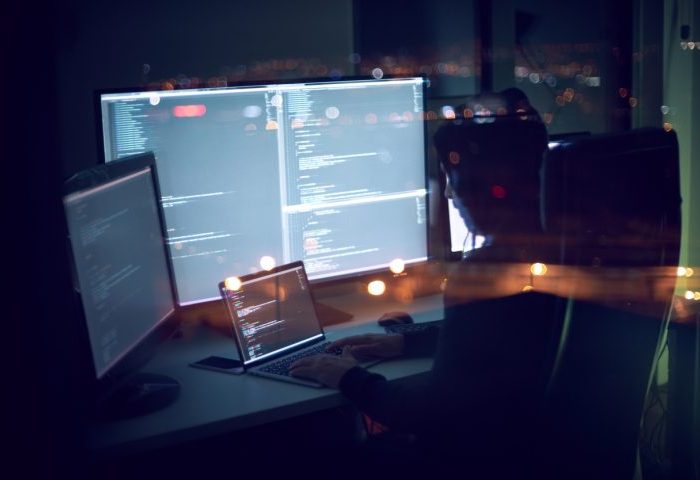 Content expert, Uday Tank outlines the six most common methods fraudsters use to scam the UK's SMEs…
If your small business has been scammed before now, then you know just how pressing this subject is. But if you've never had a
run-in with business scammers
, then you can count yourself lucky. But not completely lucky, though, because as long as you're still in business, you?ll always remain a target for these conmen. However, in order to beat them at their game, you need to equip yourself with the right set of information now so that you can always spot the red flag before they even come close to scamming you.
Bogus small business awards
If there is one thing every small business owner out there has in common, it would be their quest for "approvals." And what better way to get these approvals than via awards" Not only is an award great for the confidence of all those working with you, but it is also a great marketing tool too, especially for a business that's just starting out. Unfortunately, conmen know this too they know that you're desperate to win awards and they?re using the
perks of business awards
to lure small business owners into crazy award deals.
What to look out for
If your business is contacted to pay an upfront fee by a self-acclaimed award team in order to get nominated for an award, you should be wary of taking their offer seriously. More often than not, fraudsters who pretend to be legitimate award givers would charge you high costs for the honour of being selected and even charge you monthly or annual membership fees.
To prevent it
As a general rule of thumb, always research an award company to see whether they?ve been associated with any dubious activity or allegations in the past before agreeing to deal with them.
E-mail phishing scams
Email phishing scams have been around for as long as I can remember. But what's even more disturbing about this scam tact is the fact that fraudsters are still using it to swindle small businesses. In fact, it is one of the
most common scam tacts used to swindle small businesses
worldwide. How does it work, you may wonder" Phishing scams usually come in the form of unexpected emails. Once you open the email and follow through with the instructions in it, which could be for you to download an attachment or click a link, some malicious programs will be snuck into your computer or mobile phone to steal your social security details, financial details, personal details, and lots more. With the number of information, you have stored on your computer, you can imagine how much information these conmen could run away with if a phishing email is allowed on your computer.
To prevent it
Regularly update and install anti-phishing software into all your business computers.
Sensitise your employees on all things email phishing and instruct them not to access, open, or follow through with any instruction from an unsolicited email.

And limit the number of employees that have access to computers at your workplace.
Overpayment scams
What small business owner doesn't want a big trade Of course, none! But be careful of the kinds of trades you follow through with. Overpayment scams occur when a customer places an order with you and pays through check. Typically, the customer would overpay and send more than the actual price of the goods, then asks you to wire a refund of the difference. Only to find that what appeared to be a legitimate check before has now bounced.
To prevent it
There is only one way to ensure you don't fall for this scam trick, and that is to avoid wiring funds to anyone you haven't met personally before. If a customer claims to have sent an overpayment to you, report the matter at the nearest law enforcement agency before even saying a word to the customer.
Office supply schemes
Another scam tact that is widely used by fraudsters is the act of posing as a supplier and then taking orders, as well as getting payments from businesses, but failing to deliver or supply anything.
According to the US Senate Committee on Small Business & Entrepreneurship, these schemes have cost consumers, small business owners, and non-profit organisations up to $250 million per year.
Typically, these tricksters would reach out to you as reputable office goods suppliers. And would then ask you to pay just a part of the cost of what they?re going to deliver and upon delivery you can pay the balance. Unfortunately, after taking the upfront from you, they would disappear and wouldn?t deliver anything to your business.
To prevent it
Always order your goods and supplies from the same trusted companies you've been using before. And if you ever have to switch suppliers, always conduct your research before choosing a new one.
Shady banks and lenders
It is not uncommon to see fraudsters swindling small business owners under the pretence of offering them business funding and loans. Typically, these
shady lenders would ask business owners to make some payments
while applying for loans and even go as far as asking for vital personal and financial information. Once they get this information and money from you, they would vanish into thin air, erasing every history of their existence.
To prevent it
Before working with any lender, take your time to research the company, businesses that have benefited from their services, their office address, and other vital details. Additionally, if any loan lender or broker asks you to make an upfront payment, down payment, or charges you any other fee before allowing you to apply for a loan, flee as far as your legs can carry you because that's already a red flag that you're facing a potential scam.
Share this story