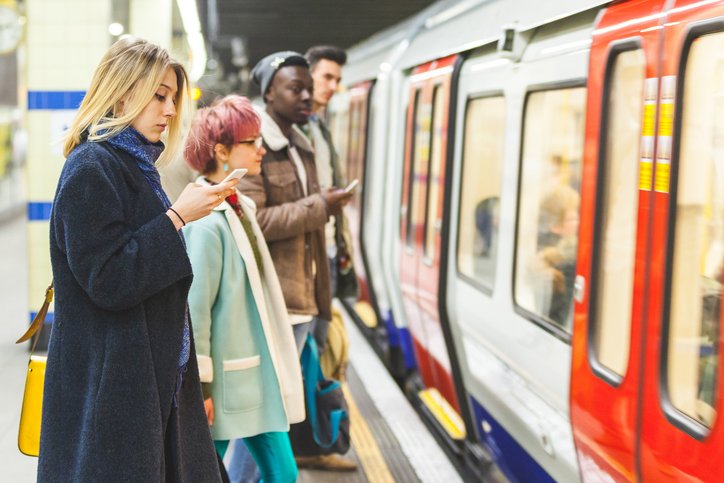 SD Worx, an HR payment solutions provider, has produced some findings which should send British business owners to the proverbial naughty step, but why" Because they are expecting their employees to commute long distances to get to work.
According to the research, Brits spend the most time commuting to work out of the entirety of Europe. This results in a whole community of employees who are tired and worn out before they have even started their full working day. Let's look at the current commuter statistics:
The longer the commute, the more likely a change in 'direction'
The research shows a correlation between commute lengthAnd employee turnover. For example, British employees who travel for 30 minutes or more each day are more likely to be actively looking for another employer, with 39% doing so on average, compared to just 12% of those whose commute is less than half an hour.
A British disinclination to 'work from home'
Whilst the prospect for working, at least partly, from home appeals to workers trying to deal with exhausting daily commutes, the research shows that whilst British employees may like the idea of working from home, they are less likely to take of advantage of the concept than their Europeancounterparts.
Across Europe (
UK
included), 30.2% of employees are given the option of working from home by their employers. The Netherlands, in particular, is leading the way with 40.1% of respondents having the option.
British employees are largely happy with the 'work from home' option, with an estimated 53.3% of British workers saying they feel positive about it. However, a significant 22.5% would not like to take up this option, but why?
"Employers must also consider a sophisticated integrated mobility policy for employees that optimises and jointly addresses accessibility, commuting and employees' transport options."? Jeremy Campbell, SD Worx.
What's most interesting, however, is that while 24.2% of British employees involved in the survey said they had the option to work from home, they but feel that they cannot execute this right in their place of work. But what are the reasons for this?
These reasons for feeling 'unable' to do so are multifaceted. This could be down to working preferences, such as that some employees work better in a group-based environment, whilst some are more productive working alone. Issues surrounding remote access to software could also be a reason for many employees. There could also be financial reasons, whereby some employees may not have access to a laptop or similar electronic device at home.
The reasons could even be cultural, in that some employees may feel that working from home would fail to impress their line-managers and fellow colleagues. This is reflected in the high number of British employees?( some 43.5%) that said that working remotely from home was virtually impossible in their job.
Working from home, pro's for some, negatives for others
All employees have different approaches in the way they approach and manage their workloads. For some, working from home alone allows for hours of working bliss, where they are uninterrupted by office gossip and general administration that doesn't directly relate to their job specifications.
For others, they need the communal nature of office environments to feel encouraged to work, where social interaction, such as office small talk provides pockets of proactive rest from job responsibilities.
Whatever their preferences, if employees fail to make sure work-related tools are remotely accessible, workforces won't be working to the best of their abilities.
What business owners can do
For example, employers should invest in lendable work laptops, make sure software is accessible from remote devices, and most importantly, make sure that a toxic culture of presenteeism doesn't endure in their office space, that might encourage over-tired commute heavy employees to feel obliged to work in the office every day to the detriment of their work and mental health.
Share this story