Company culture is something that we hear about often, but what does it mean?
Company culture refers to the wider environment a business operates in, namely the office and what sort of vibe it gives off, including how employees behave towards each other and as a collective workforce.
But they also have a higher meaning and should relate to the founding values of the company and their mission going forward.
This responsibility rests with the founder and senior staff to communicate what these are to employees.
Company culture 101: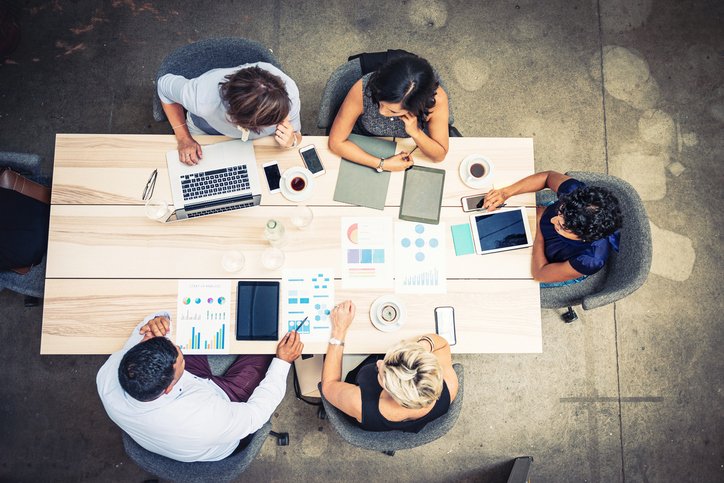 A specific company's culture could include the existence of additional perks, such as complimentary lunch on Fridays and monthly work drinks, right down to the style of internal office communications and line management.
Your office may have a traditional hierarchical style format, on the other hand, your line managers may be very casual and open in their communications with junior staff.
"Culture starts with the very first person. It's their set of beliefs and values that will dictate the initial build. It does not take long (maybe 5-10 employees) to be able to see what kind of culture exists. Sarah Larson, Third Rock Ventures
One office may have prescribed work-hours, but employees are expected to stay longer, whilst another may encourage employees to stick to their contracted hours.
All the above are mere examples of an exhaustive list about what a company's culture can entail. In SMEs, fostering a popular, positive and productive work culture is even more important, but why?
Why good company culture is more important in SMEs
Members of a smaller team tend to have more direct and daily interaction with senior staff, including CEOs and founders, therefore a poor company culture can be more keenly felt in these environments.
If there are fewer well-intended line managers acting as buffers against individuals who are (perhaps unknowingly) fostering a negative culture, an unpleasant work environment can permeate an office quickly.
The effects of this can include increasing absences from staff, unproductive work results, and high staff turnover rates.
How to define your company culture
Easy, you start from the top. As the business owner of an SME, it's up to you to define what you want your company culture to be.
Keep these three points in mind when you're brainstorming ideas:
1. Why did I create my company?
2. What are 'our' founding values?
3. What is 'our' vision for the future
It's important to ask yourself these questions and answer them before you start employing staff to build your business.
This way, you can hope to attract high-quality candidates who will be impressed by your strong brand mission, values, and founding story.
This will make them feel confident that your company has a strong strategy and holds promising visions for the future.
?Focus on your culture early. The perks, like free beer, will carry you by for a while, but ultimately, people want to know where you're going. Without a defined culture, employees get disenchanted; they move on. Michael Monterio, Buildium
Consolidating your values and company mission, and being able to roll them off the tongue when you interview candidates, allows them to visualise the opportunity for self-growth and progression within the company, making your potential job offer look all the more attractive.
The same goes for meeting clients and trying to attract customers. Because, if your values and brand mission are easily definable, they will be more convinced about your company's viability and potential for success, meaning they will be more likely to invest in your product or service.
Both 'big culture' and 'little culture' are important to your business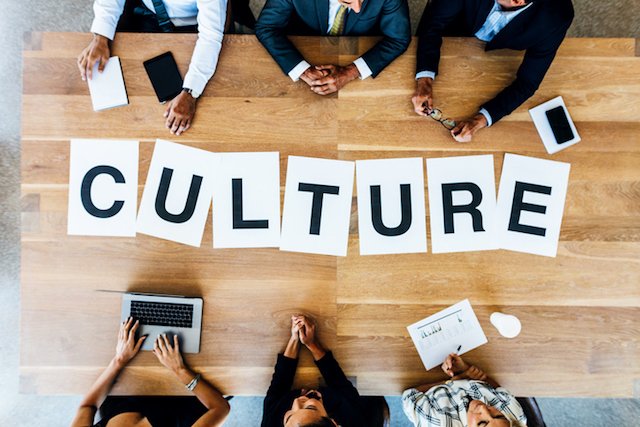 Whilst 'big culture' should consist of solid brand values and your mission statement that are easy to recollect and communicate to employees, candidates, clients, and customers; 'little culture' is also important, and includes the culture of your internal office operations.
"It's important to ensure these values are part of the everyday fabric of your employee experience. Think about what it looks like to live what you've described." Michael Monterio, Buildium
How to change your poor company culture
This starts and ends, with your workforce. If you think they are being too slow, distracted and unproductive, always react in a proactive manner, namely, start a positive recruitment drive.
Hire a determined and results driven employee at manager level who can inspire and manage the others to work at a more productive level.
Under your leadership, they can help set new goal-posts and reignite the energy levels in your office.
Building a company from scratch is actually the easiest cultural build. It's changing culture once it's ingrained that's harder. Sarah Larson, Third Rock Ventures
Tell them the reason why you are looking for someone to fill this position, this way you'll attract the right sort of candidate who will be stimulated by the challenge.
Once you secure the ultimate culture shifter, you'll be surprised by how quickly your company's culture will change for the better.