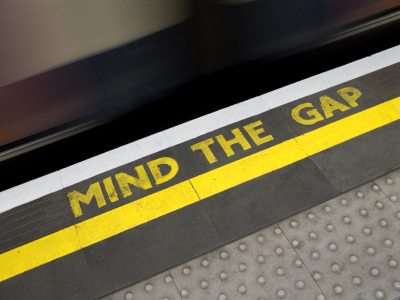 What is convertible debt?
Convertible debt (also known as a convertible loan note, or just a loan note) is not a term of art but instead refers to any type of investment made initially by loan that can, or perhaps must, later convert, in whole or in part, to an equity investment. It is an extremely flexible investment vehicle and it can be used in many ways.
What's the valuation gap?
Most angel investors are not professional investors and do not undertake months of due diligence to discern the true value of the shares being bought. Indeed, most early stage investments defy valuation anyway as there is no cash flow or assets to value or industry multiple to apply. In short, investors worry more than anything about paying too much when they have so many investment opportunities to choose from. Among the key qualities in a founder are innovation, enthusiasm, drive, optimism and an ability to see the bigger picture. These skills don't typically lend themselves well to valuing the business in an objective way. As a result, investors and founders often disagree on the valuation.
Does convertible debt solve the valuation gap?
To answer this, we have to look at how convertible debt works. Traditionally, on an investment the investor would value the business before investing and would then know the amount he will agree to pay for his stake. Convertible debt works totally differently. The investment is made initially by way of a loan. The loan will yield a commercial rate of interest and may even be secured. As debt ranks ahead of equity, if the company gets into difficulties there is a chance that the investor may see some of his capital back; which would be rare were he to be a shareholder. Upon a trigger event the loan may, or perhaps must, be converted into equity. There are myriad different conversion mechanics, but the one most often employed involves valuing the company at the time of conversion, applying some kind of reverse multiplier and then swapping the debt for equity at that discounted price. In almost all cases the trigger event is the next round of investment, by which time the company has grown and become much easier to value. Moreover, it is now worth a sufficient amount that a second round investor (generally a professional investor) will allocate the time and resources required to value the company as accurately as possible. The effect therefore is that the first round investor can rely on the second round investor to incur the significant costs of reaching a definitive valuation and simultaneously avoid the risk of having paid too much. From the company's point of view, it can make the first round easier and quicker to close.
When would you use convertible debt?
Using convertible debt does have its limitations, but these are least relevant in two situations. The first is during a friends and family round. At such times the friend or family member has no ability or inclination to value the business. They would typically pay whatever the founder asks. Given it is so hard to value a business at that time, using convertible debt can save a falling out if the ultimate value proves less that the founder first thought. The second is where there is a significant event on the horizon that will change the valuation, but money is still required in the short term. This might be a further round of funding, a big order, and the grant of a patent or a key licence. Providing it is not too far in the future, the parties often agree to postpone valuing the business until after such an event.
William Robins is a partner at commercial law firm Keystone Law. You can meet him at the London Funding Conference, taking place at the British Library Conference Centre on March 9th, 2011. For more information about convertible debt and the issues when raising finance see www.londonfundingconference.com/about-funding
Share this story