If we were en route to a recession before the coronavirus?outbreak, following the decimation the virus has caused to communities and their businesses, we are certainly there now.
As the crisis goes on, businesses are finding themselves wading through an unprecedented time of change, with many having to pivot themselves, if not entirely rip apart their business model just to stay solvent.
SMEs, in particular, are most vulnerable during times of volatility. During the last global financial crisis in 2008, it was smaller businesses that were hit the hardest. At the apex of the downturn, some 300 small firms were closing each week in the UK.
According to Darren Shirlaw, economic trends expert and co-founder of BoB (Business of Brand), the world is marching into another recession, but it might not be as much of a surprise attack as we have been led to believe.
Last week, Shirlaw spoke on an exclusive Prosper" webinar on the impending recession and what SME owners can do to thrive, not survive, the biggest economic event to hit the world since 1987, never mind 2008.
Watch the whole webinar below, or read on for the highlights.
Prosper" is a unique business that sits in the heart of the UK's growing business community, featuring a rewards programme and private business club for SMEs. Prosper" launched a webinar series in May to cover key topics that are top-of-mind for 3 in 4 SMEs surveyed today; building recession-proof brands, the value and benefit of building communities, and the hidden opportunities for product innovation.
Hosted by managing director and founder Michael Wilson and commercial director Gerald Bradley, the Prosper" webinar series will run live every Thursday at 12 noon. Click here to register for the next one on building communities and connecting with customers.
Wake up. We're in a recession
You can predict any kind of recession but only in a macroeconomic sense, says Shirlaw. He does this by looking for trend lines in?markets?and monitoring history, what's morethese trend lines date back some 3000 years;?
"We don't worry about why these crashes happen, we are instead interested?in the trend line so we can?predict?what do to and go forward," he says.
"Going back in history, we can see trend lines repeat themselves over and over again. But I didn?t predict the (current) pandemic, all I did was look at the trend line."
The trend line explained
Shirlaw uses the Dow Jones Index (chart below) to predict when the next recession may occur. "What you can see here is a fourteen-year flat period followed by an eighteen-year up period. This happens over and over again," he explains. ?
"If you look back to the 60s, you can see through 1961-1981 is flat," he says. "Also,1999-2013 saw 14 years of flatness too. In addition, there are two large dips (or recessions), in 1974-75 and in 2008-2009. They are called a W-shaped recession, meaning there is a double-dip."
"Between 1981-1999, we again saw 18 years of growth. About seven years into these growth phases, an L-shaped recession occurs. Then we have 18 months of flatlining, and the cycle repeats itself."?
V, W or L-shaped recession
For a V-shaped recession, the economy is sliding down at a 45-degree angle, and then there is a ?bounce back at the bottom," Shirlaw explains. The key here is that we are sliding, which means an abrupt crash, he adds.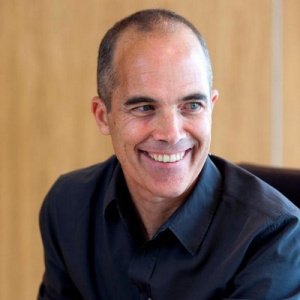 "In March of this year, we did not slide into this crash. A classic example of a V-shaped recession happened in America in 1953 when the booming post-World War Two economy was upended by high-interest rates."
"A W-shaped recovery is when an economy passes through a recession into recovery and then immediately turns down into another recession," says Shirlaw. "Also known as a double-dip, a prime example of when this happened is during the 2008 recession."
Three days into March 2020 cost the markets 30%, says Shirlaw. "On the 16th of March, the market fell by 12.9%. Similarly, in 1929, Wall Street crashed by 12.8%. What's important to remember here is that they fell straight down, and not at a slant."
"The fact that it falls straight down makes it an L-shaped recession. This occurred in 1987 and that's what is happening right now."
An 18-month growth period will follow after this, says Shirlaw. "So by September 2021, we will hopefully be out of this downturn and the period spanning September 2021-2031, will be a time of great growth."?
How can you prepare
To prepare for the upcoming recession and doom-proof your business, you'll need to pivot quickly, says Shirlaw. This is because L-shaped recessions are different and most business owners have little to no experience of preparing for them, he claims.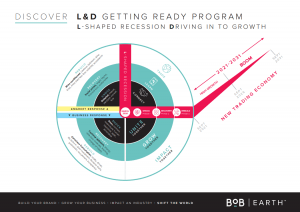 "Unless you ran a business in 1987, you have not run a business during an L-shaped recession," says Shirlaw. For those that haven't, here are his three steps to prepare and rebuild your business over the next 18 months;
1. SHOCK PHASE: March to June 2020
This is known as the Shock phase, similarly to grief. Most businesses don't typically respond unless they have too.
2. RECOVERY PHASE: June to December 2020
This is known as the Recovery phase, this is when things like blame and trauma appear in the media. Business owners should avoid engaging in this to protect staff morale. People start to get angry and staff morale will likely to be low, as they might find themselves working longer hours for less pay.
3. REBUILD PHASE: December 2020 to September 2021
This is known as the Rebuild phase, during these 9 months, people start to think about what they can do to rebuild their business. Here you can expect a bit more stimulus start to come back into the markets as the prospect of emerging from the recession appears. However, during this time, staff are likely to start looking for a change in jobs. So managing staff is important. Don?t burn them out during this phase. Instead, work to create an environment they want to remain in.
For more tips on building communities across a recession register for this week's webinar here.