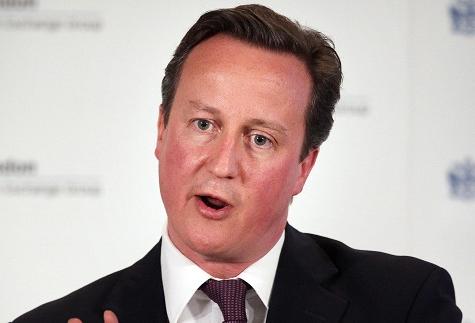 The PM's trade mission last week took him to Japan, Singapore, Indonesia, Malaysia and Burma. He was accompanied by a delegation of more than 30 business leaders ? including Alastair Lukies, founder of Monitise and our 2011 Entrepreneur of the Year.
The visit had been scheduled for last autumn but was postponed amid the eurozone crisis. Following accusations of globetrotting and charges of travelling out of personal vanity, Cameron yesterday insisted that he was right to "fly the flag" for British business. Some snippets here from his
rather defensive article
:
On trading with fast-growth markets:
"With the eurozone producing sluggish growth, we simply can?t rely on trade with Europe to generate the jobs and growth we need."
On Japan:
"Today Japan is the fourth biggest trading country in the world. But it is only our 14th biggest export market… And until this week, no British prime minister had made a bilateral visit to Japan for a decade."
On India and Malaysia:
"Indonesia and Malaysia have growth rates ten times those of Europe. But our exports to them account for barely a one per cent share of their import markets. These are some of the powerhouses of the modern global economy… Yet Britain has been ignoring them. The Malaysian prime minister had even described Britain?s behaviour towards his country as an era of ?benign neglect?.?
On signing trade deals:
"As a result of our efforts, we secured deals for Britain worth almost ?750m… But this trip wasn?t just about securing deals. It was also about laying the foundations for greater trade tomorrow. We agreed stretching new targets to double our trade with both Indonesia and Malaysia over the next few years, with a detailed action plan to get us there."
On Britain?s business strengths:
"We have the English language, the global language of business. We have a timezone where you can trade with Asia in the morning and America in the afternoon. We offer unique access to Europe through the single market, but without the problems of belonging to the eurozone."
On UK manufacturing:
"We have a manufacturing industry that is the pride of this country ? making everything from Formula One cars to Rolls-Royce engines. Even with the rise of China, we?re still the sixth largest manufacturer in the world." Cameron stresses that putting himself "on the front line of the sales pitch for British business" is a vital part of his job. But it does beg the question: do trade missions led by politicians make a jot of difference? As the
Spectator
points out: "In the globalised era, these businessmen are plenty capable of buying a ticket to Jakarta". Trade missions just take businessmen to sign deals that have been agreed already.
What do you think? Are government trade missions useful for raising the profile of UK plc? Post your comments below.
Share this story