Selecting an office space, and thinking about designs and layout is a key part of a business's expansion story. Doing so signifies the fact that you may be taking on new staff after some financial success, which also means, that you've expanded into an SME.
But finding and designing a new office space for you and your growing band of loyal employees isn't about style over substance, office layout will have a big impact on how your employees communicate with each other, and most importantly, to you.
So take a long hard look at yourself, and the kind of business you run, to determine what kind of style and layout will suit your own business brand and associated company culture.
How 'open' is open-plan working?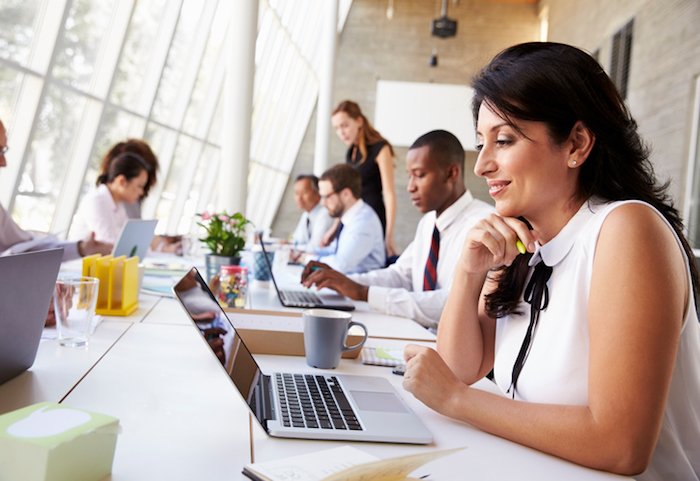 Generally, open-plan workspaces can take the form of a giant table setting. Staff sit'side-by-side," without any sort of physical barrier between them and the next person. They don't usually sit in order of rank or seniority either.
Open-plan workspaces were once hailed as part of the non-hierarchical millennial working era. Where once, senior management and CEOs sat in private executive rooms, or behind glass walls, they now sit comfortably with entry-level employees exchanging ideas and inspiration. Or do they?
"A concept, such as open-plan working, that was created to improve internal office communications can, in some cases, create the opposite."
Whilst open-plan workspaces work for employees involved in regular?verbal team-based collaboration where multiple meetings and briefings occur daily,?this layout is not as effective if your business is telephone based, or if each member of the team has segmented roles.
These latter types of businesses could see theiremployees get increasingly distracted and unable to concentrate if they are subjected to long and loud conversations coming from their neighbours.
It can even promote a surveillance type work-culture where employees listen in to colleagues conversations with clients, and other members of staff in an unsupportive manner, thereby creating an intimidating and overly-competitive workplace culture.
What kind of CEO are you?
If you're the kind of boss that has a fetish for micro-managing staff, and you know it's bad, but you can't help yourself, then stay away from an open-desk space office if you can.
If junior employees are sitting next to their CEO who can hear every one of their telephone conversations and basic administrative queries, both employee and employer will begin to feel paranoid about what the other is thinking.
"Instead, place them near their line managers, whose job it is to manage these junior employees and listen to their queries, thereby taking the stress off you, and your greater responsibilities."
Even if you are the smaller end of an SME, still try and ensure that the most junior?member of staff sits nearer their line manager than you, allowing them to talk more privately about these matters.
It's all well and good acting the personable SME boss in an open-plan office setting, but if you're going to get impatient, or worse, unprofessional, if a junior colleague makes a minor mistake or asks basic questions about work responsibilities, then make sure you create a layout where you are not on top of them.
Closing up spaces may open up office communications and productivity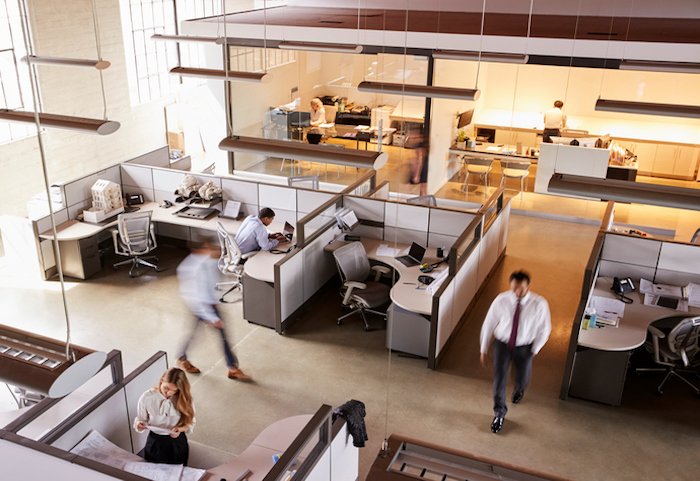 It's simple. If your business is such that your employees do not need to communicate with each other regularly, then creating more separate workspaces lessens the chances of employees getting distracted if others decide to communicate with each other or make a call.
Now we're not going full Mad Men on you and saying you must physically segregate people via their booze-ridden ranks. Instead, just introduce the hint of a divide between desks, and employees will feel a sense of personal space whilst still being able to see and communicate with others easily.
"A semi-cubicle style layout could be the best solution where small dividers can be placed behind computer monitors and between desks."
This allows for employees to communicate with each other if they need to, but a sense of separate space is created, allowing them to make telephone calls or zone into their work without feeling like they are encroaching on each other's sense of space.
Or go 'free-flow'
Now, this is dependant on how big your office space is, and how deep your pockets. But you could forgo the whole static desk-based idea and allow staff to float around the office and choose where they want to work, whether that's from a kitchen-style table, a sofa, or a bean-bag.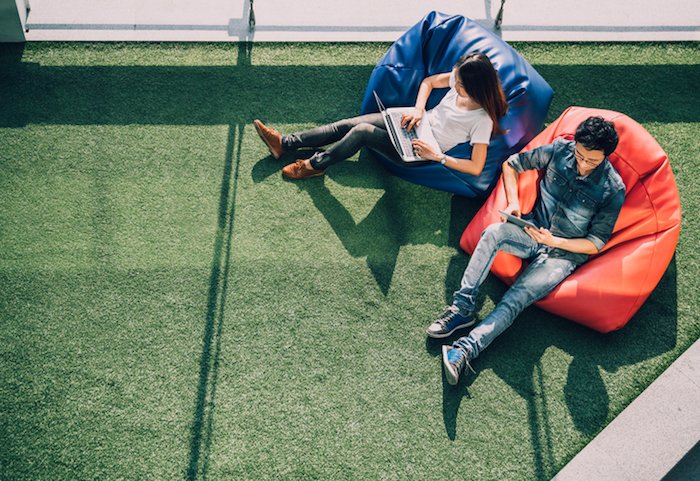 This is also dependant on the level of trust between staff and management in terms of getting work done. There is also a risk that communications around group projects and holding meetings may?deteriorate if employees are working in different locations.
Think and prepare
You have to start by thinking about the kind of business you are running, in terms of industry, and company culture.
If your employees spend a majority of their time on the phone, don't create a workspace without any sort of dividers. If your a company that holds multiple meetings and creative briefings a day, don't create totally segregated cubicle style spaces.
As discussed, office layout isn't just about design. It's about looking at your workforce, and deciding how and where to 'place them' in the office so that they will feel happy, comfortable and able to work to the best of their abilities.