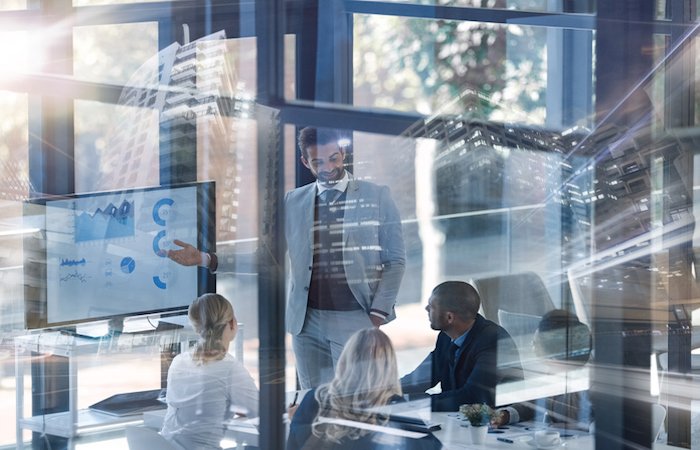 The PwC stats suggest that each failed digital transformation project costs businesses on average $655,000, making the wrong decision an expensive mistake.
Despite this, investment in digital transformation-related technologies is set to break all records, with IDC forecasting that $1.3 trillion will be spent this year alone. What?s more, as the business landscape is shaken by new regulations and disruptive technologies, the need to adapt will grow ? with spending likely to increase to over $2 trillion by 2021.
This begs the question, if companies are continuing to invest, with the real possibility that it could end in failure, what must change to ensure a more positive outcome?
Why digital disruption goes wrong
In order to answer this, businesses must look at what is causing failure in the first place. One potential reason is a lack of leadership, which accounts for 20% of failed projects. Having a figurehead for a project is vital, not only to help the business get to grips with new technology, but ensure it matches up with the culture of the company.
Their role is to make sure processes are followed and everything is managed correctly. This oversight can identify any problems as they begin or anticipate potential challenges down the line.
One potential problem is a lack of digital skills, with seven in 10 business leaders revealing to Fujitsu there is a clear shortage of skills digitally. This immediately puts bosses up against the wall whenever they kick off any digital transformation project. If a project leader doesn?t have the digital skills at their disposal, the project is already less likely to succeed.
Another of the challenges project leaders face is the rise in data that most digital transformation projects generate. The growth in popularity of new technology such as voice assistants and IoT devices are just a few examples of areas that will lead to an explosion in the data they produce.
Aside from ensuring the company is getting the right insights from that data and extracting its real value, more data means more risk and the project leader must make sure it?s protected.
The challenge of security
One of the biggest perceived blockers to adopting new technologies is security. In order to ensure a smooth integration process, businesses must work with security teams at the start of the implementation so the technology used benefits the company, but doesn?t leave it at risk. Of course, this process is best led by a single officer in the boardroom, to liaise with disparate departments, but this mentality is one every business must adopt across its entire team.
Some regulations are not waiting for businesses to make the first move. A great example of this is the General Data Protection Regulation (GDPR), which was designed to improve the way that organisations secure data.
One requirement is the appointment of a data protection officer ? someone that will oversee how GDPR is implemented. It?s their role to educate everyone on what?s expected of them.
It?s important that bosses don?t set up to fail before they?ve even started by leaving themselves vulnerable. One of the ways organisations can be more protective is by adopting a zero trust approach to networks ? where every employee needs to be verified no matter where they are or the application they are using. This ensures that the data is held within and remote workers are secure from any hidden dangers.
A successful digital transformation project brings with it many opportunities for increased innovation and efficiency, but also challenges and a high cost of failure.
As a result, it should no longer be seen as just a buzzword, but an integral part of how each business needs to operate if it wants to move forward.
However, without that central figure at the top overseeing everything from security to changes in mindsets, and as well as improvements in areas like closing the skills gap, it?s likely we?ll see that average cost of a failed project go up, not down. Ultimately, if businesses don?t shake up their boardroom structures and facilitate much-needed technological disruption, they may well find there?s no boardroom left to innovate from.
Luca Collacciani is senior director of web and security, EMEA at Akamai
Share this story