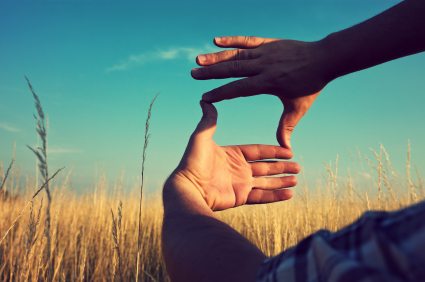 12. Judge the business over the long-term
The early years are never easy. It takes time to build a business. The first couple of years are inevitably tricky. The basic systems and the infrastructure all have to be built up from scratch, the customer will have to be found, and the product refined. It is a time when the business is both time and cash hungry. But we should not be quick to judge the business. It should be given time to grow slowly. Patience is what will be needed. Hard work takes time to show the fruits of all that labour. We should view a young business as we would a young child. It needs love, time and a set of rules to adhere to. It will make mistakes, it will fall and it will need the parents to be there for it as it grows and becomes its own person. We should not make too many demands on it when it is young, let the child play for a while. It will grow up before we know it.
13. Lets not underestimate the importance of lady luck
Luck matters. You can have a great product, a great team, and an idea how to change things, and still fail. All businesses need luck. The best way to get luck on our side is to work hard at what we love doing, and have ideas that haven?t been done before. And be honest with people, keep our word, and sometimes do things for people without expecting anything in return. The other aspect to luck is its close cousin called talent. To have a feel for what the customer wants, to imagine something that doesn?t exist, to come up with something that captures a zeitgeist, well, that has little to do with luck. These two things are often confused with each other. But both are vital to success.
14. Stay independent
Stay in control. It is important to be in control of your own destiny. William Blake said it best: ?you need to create your own system or be enslaved by another man?s?. The reason our independence is important for us is that it allows us to shape the business by what we feel is right, it can grow at a pace that the company feels comfortable with, it can make decisions for the long term, it can do things that make no sense to the bottom line at the time, but may well do in the future. This may mean that our company will not be the biggest, but it should ensure the company stays true, creative and loved. And, importantly, that it will keep making jeans in this town when there will always be cheaper places to make them. I will settle for being great at this thing over being big at this thing.
15. We won?t pay a dividend
We will keep re-investing. Our investors are going to be asked to invest in a start-up company. Start-ups are not without risk. Indeed, most fail. That said, we have confidence in ourselves to build a global brand and a strong business that goes with that. The key to these two things is to work with great people. And make a great product. They both go hand in hand. At the same time, keep investing back into the business. The compound interest of investing back into the business will overtime be far greater than giving dividends to shareholders. This requires long-term thinkers and those who have an unshakeable belief in what we are doing. They tend too go hand in hand too.
16. Make us all proud of the company we own
We measure things mostly in numbers. But there are other important ways to measure how well a business is doing. These are things like ?Are we proud of it??, ?Is it loved?, Is it insanely creative? But these are just as important as ?Are we growing?? ?Are the margins good?? ?Are the customers happy?? If we build something we are incredibly proud of, that is loved, that is insanely creative, you can be sure that it will also be a great business too.
17. Work with great people
Go home early. We are going to run a creative company. The good thing is we know how to work with creative people. If we work with great people, they will challenge us. They will push us. They will frighten us. But ultimately it will be a much easier life than working with average, mediocre, or middle of the road. When we find great people, we will do the following: trust them, give them room that their talent deserves, and let them fly like they have never flown before.
18. Make it fun
Make it easy.The wrong stress is not good for a business. Or, for the people running it. But you can minimize the wrong stress by planning for less sales than you hope for and for keeping your costs lower than the business requires. And you can put in systems so that the business is easy to run. Systems that work almost without thinking. Then we can get on with the serious stuff of making the business as creative and as fun as we possibly can. The ideas that will come out of that culture will make us stand out. They will increase sales. Help us get known. And define us. In time, that will produce good stress of ?how on earth are we going to get all these orders out of the door?. And ?how do we come up with another idea as good as the last one?. That is good stress.
19. We are the audience too
We won?t second guess our customer. We are a small part of that creative community. And have been for over two decades. So when we say ?we will make jeans for the creatives of the world?. We are also saying we will make jeans for people like us. For me, I feel the most comfortable when I am around creative people. I enjoy spending time with them. I trust these people the most. I am inspired by their ideas, by what they make, and what drives them forward. They write the music -They make the films -They start the companies. I love how their ideas change this world. And I would love to make their jeans for them.
20. We all work for the silent shareholder
We live on a planet with limited resources, but an almost unlimited appetite for consuming more and more things. Our best answer as a company should be to make things that last. We want to make legacy products using superior quality materials and craftsmanship. Longevity, of course, doesn?t just come from the materials used but also from timeless understated design and great fit. Things are thrown away not because they have stopped working but because we have stopped loving them. Great design is more important for the environment than lots of people give credit for. We should run our business knowing that there is a silent shareholder called planet earth. And we have to keep that shareholder happy too.
21. Meet up once a year and talk about stuff
Once a year we will invite all our shareholders down here. Meeting up will give us a sense of community that am yet to feel from a spreadsheet. We can share ideas, challenge what we are doing, talk about the business. But equally talk about family, talk about sport, or whatever is grabbing our attention. To eat some good food, drink some wine, and just to enjoy each other?s company as well as the company we all own. These meetings may not feel like business but they will help shape the company.
22. Don?t be average
Be great at what you do. Life is short.
This was taken over from the Hiut Denim website.
Share this story