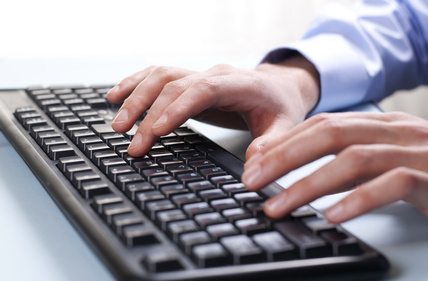 Some 60 per cent of personal assistants (PAs) feel they are slightly or very underpaid, research shows, while just one per cent claim to feel they are paid "significantly more" than what is expected of them in their role.
Celebrating National PA Day (which is today), the organisers of office* – an annual two-day exhibition and conference for personal assistants, executive assistants, secretaries and office managers – have released a summary of this year's National PA Survey. Completed by a sample of 1,275 PAs working across the UK last month, the survey results provide an interesting insight into the role of modern PAs. According to the research, the largest number of PAs fall into the £26-£30,000 salary band, though many are paid more:
Which of the following salary bands do you fall into?
Up to £20,000 – seven per cent
£21-£25,000 – 20 per cent
£26-£30,000 – 26 per cent
£31-£35,000 – 21 per cent
£36-£40,000 – 13 per cent
£41-£50,000 – ten per cent
£51,000+ – three per cent
Perhaps more interesting than the salary bands is whether PAs feel their pay reflects what is expected of them:
How well do you feel your pay reflects what is expected of you in your role?
I feel very underpaid… 16 per cent
I feel slightly underpaid… 44 per cent
Adequately… 35 per cent
I feel I'm paid slightly more than I would expect… four per cent
I feel I'm paid significantly more… one per cent
On a scale of one to five, where five is the highest, how appreciated do you feel by your boss(es)?
One – three per cent
Two – nine per cent
Three – 25 per cent
Four – 42 per cent
Five – 21 per cent
How many additional hours a week do you work?
Under one hour… four per cent
One to two hours… 11 per cent
Two to three hours… 20 per cent
Four to five hours… 23 per cent
Five to six hours… nine per cent
Si to seven hours… nine per cent
More than seven hours… 24 per cent
"There are an estimated 650,000 people working across the UK in a PA role. Although their job titles may vary, together their profession contributes positively to the productivity of every single part of the economy," says office* event manager David Maguire. "The majority of survey respondents very evidently enjoy the important work that they do. But while many do feel appreciated by their boss or bosses, there is still an overwhelming consensus of feeling that the PA profession is undervalued as a career choice."
Share this story