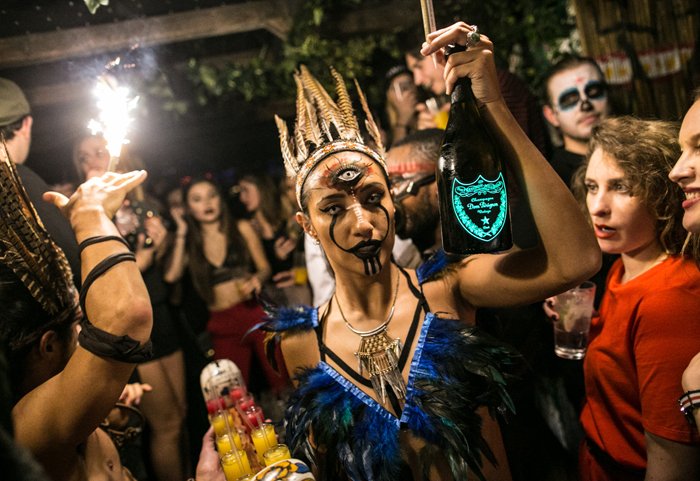 Tonteria is a tapas bar and club venue in London, which prides itself on offering a modern and fresh take on authentic Mexican and South American street food. From 11pm the party really gets started, with dancers, performers and tequila shots. We caught up with Alain Dona, main partner of Tonteria, to find out more about the club and its vision.
What is your company?s impact on UK/global market? What do you want your business to be remembered for?
Our ethos is our doors are open for everyone. We want to make a strong impact on the London market, one of the most successful cities in the world with top rate entertainment venues such as restaurants bars and nightclubs. We want to be number one in hosting incredible entertainment, product and service.
How do you measure success??
The ability to have the freedom to do something you love every day with a team of people who have mutual appreciation and respect for each other.
Do you plan to trade globally, enter new markets, etc in the next 12 months??
Our first job was to establish the brand which we feel we have achieved. ?We did not want to dilute the brand by expanding too early on, having stood the test of time and been established for six years we now feel we can take the brand abroad internationally with good confidence.
What technology does your business absolutely rely on and why?
I believe social media such as Instagram and Facebook has been key, as it has given Tonteria a great boost in terms of advertising and brand image.
What is your greatest business achievement?
I have not reached my greatest business achievement yet. I do feel proud that my team has made Tonteria a well know hotspot in one of the most competitive industries the world.
What would you tell your younger self?
To my younger self, always remove drama from your life and only surround yourself by positive people. Keep your eyes on the details.
Your biggest piece of advice to other entrepreneurs??
No matter what industry you are in, you will always have doubters. Use this as motivation to move closer to your goal.
What would make you a better leader?
To keep consistent, and keep improving and never take anything for granted.
On your reading list right now: What is the number one must-read leadership book for entrepreneurs?
The Leader Without a Title, by Robin Sharma
Winners: And How They Succeed, by Alistair Campbell.
Share this story