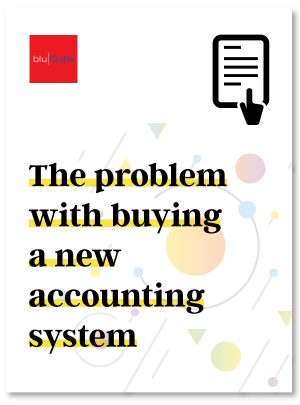 Are you happy with your current accounting system? Is it state-of-the-art? Is it HMRC compliant? So many questions…! Here's what you need to consider when updating your accounting software. 
In the last five years alone the capabilities of the systems available have evolved and legislation like 'Making Tax Digital' has made some legacy systems unworkable going forward.
But, with so many providers talking about the next best thing, how do you know what's right for your business? Don't be crippled by indecision.
Download bluQube's The problem with buying a new accounting system quiz to get tailored advice on:
How to identify your needs in the buying process
Whether you should prioritise cost over functionality
Whether a providers' proactivity and service is a key factor
Overcoming the biggest potential purchasing issues
Share this story