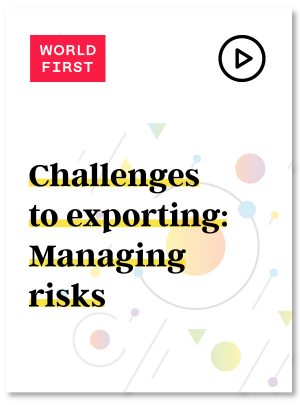 What does exporting success look like and how can you manage risks when trading overseas?
In an exclusive round table discussion, Real Business and WorldFirst dissect the obstacles and opportunities for SMEs at every stage of business growth in identifying market opportunities when exporting.
Download this 3.5-minute video to hear from a panel of entrepreneurs and exporting experts on how they manage risks and measure success when trading overseas.
Speakers:
Julianne Ponan, founder of free-from food company, Creative Nature
Ben Knight, co-founder of global digital marketing agency, Croud
Helen Wang, founder, Abakus Foods
Richard Valtr, founder, hotel management platform, Mews
Parveen Thornhill, Head of London & Devolved Administrations, Department for International Trade
Oliver Whelan, Head of Corporate Acquisition EMEA, World First
Moderator: Praseeda Nair, Real Business
Share this story