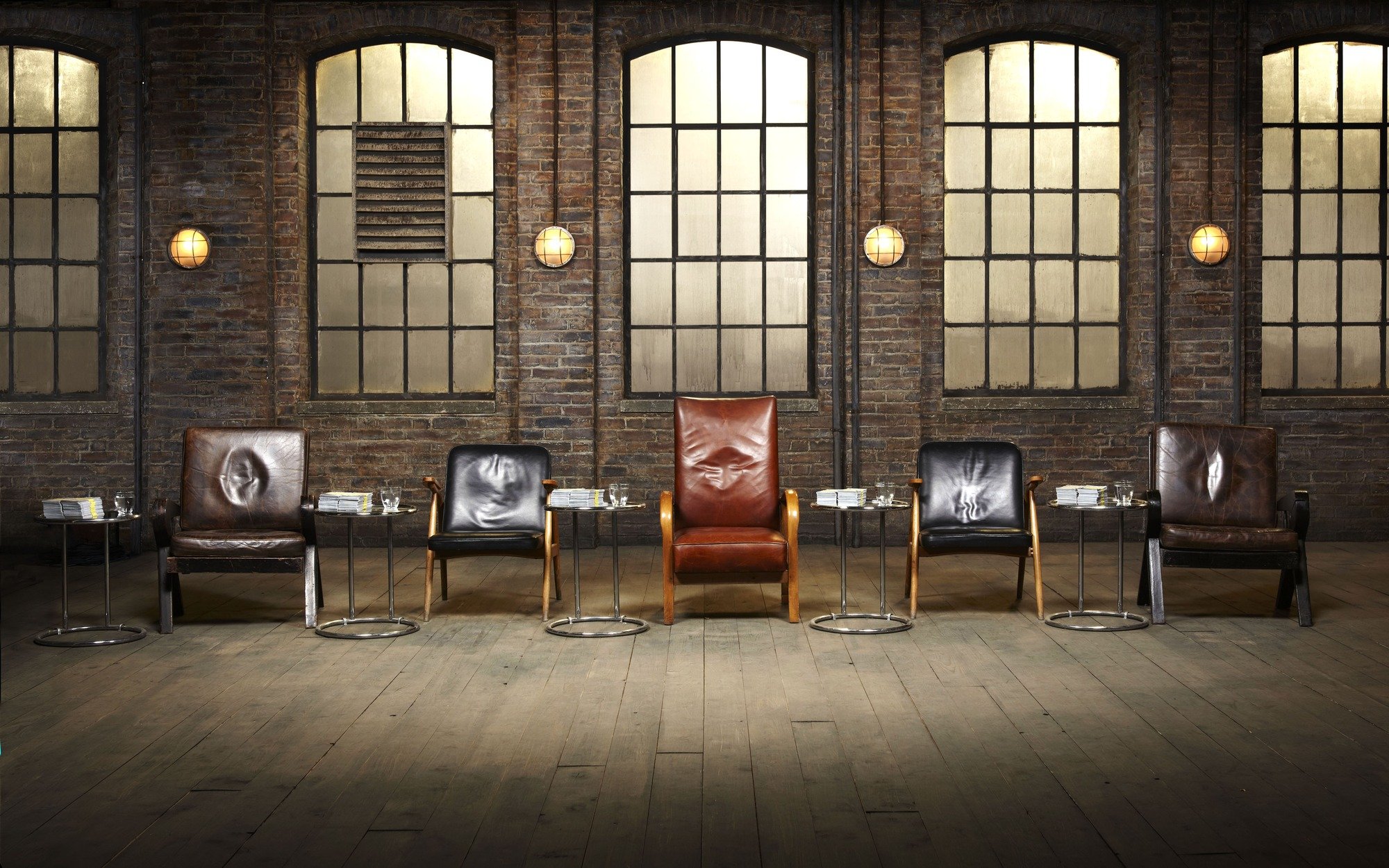 First to enter the Den is Georgette Hewitt from Kent. She's looking for ?60k in return for 20 per cent of her online toyshop
The Present Club
??which operates rather like a wedding list but for kids (aka spoilt brats). Georgette gets off to shaky start ("I've got 2,500 suppliers… 25 suppliers… Oh, I'm sorry… I've completely lost it") and messes up her pitch.
Duncan Bannatyne
quickly declares he's out, bluntly declaring it a ?terrible, terrible idea?, quickly followed by
Deborah Meaden
?and new Dragon-in-town
Hilary Devey
(resplendent in
Dallas
-style shoulder pads). Curious to find out more,
Theo Paphitis
and
Peter Jones
?start grilling Georgette about the business ("What's the total value of sales? What were you doing before?") and the wilting flower starts to bloom again. The pair offer her the full whack for a 30 per cent stake. What a comeback. Next to enter the Den is Alan Sharrock, who wants ?100k for a ten per cent stake in his business?
Miruji Health
. Sharrock has designed a ridiculous massage chair combined with a series of audios. This is his answer to Britain?s obesity epidemic ? although he doesn't have any clinically proven medical research to back up his claim that the chair actually helps people to lose weight. Alan irritates the Dragons with his lack of knowledge and vague figures (Deborah: ?How many of your 450 members paid a discounted rate of ?300?? Alan: ?The average membership fee now is ?620?. Talk about dodging the question. He's worse than James Murdoch). Theo Paphitis gets tetchy, complaining that the process is ?painful? and Hilary Devey snarls that it's "ridiculous that Alan comes and pitches to the Dragons without having the exact facts". She gives him a terrifying dressing down and says he would ?make her foot itch? (something that happens when she's angry, apparently) and, with that, she was out. Cue smiles all round from the other Dragons who are clearly pleased with the new member of their gang. The rest of the Dragons call time and Alan walks away empty-handed. Third up is former body-builder Chris Hopkins, who was after ?120k for ten per cent of his solar power business
Ploughcroft
. Definitely the best pitch so far (this man actually knows his stuff) and the Dragons sniff blood (or rather a fat profit). The offers flood in from all four. Chris eventually asks Deborah Meaden and Theo Paphitis if they'll collaborate (they agree) and leaves the Den with ?120k investment in return for a 25 per cent stake in his business. Let's just say that Duncan Bannatyne isn't best pleased. Not so lucky on this episode of
Dragons' Den
: George with his toilet anti-splashback floating eggs, costume designer Ali with her
Warmahorn
neoprene sleeve to keep brass instruments snug on cold days, and Rodrigo Perez, the human cannonball from Chile (we kid you not). All in all, it was a great first episode with two deals on the table. We're going to be keeping a close eye on Chris Hopkins and his solar panels ??we reckon this idea will go nationwide. And a pat on the back (or giant shoulder pads) for Hilary Devey who added a bit of husky drag-queen glamour to the show. Related Article:
Dragons Den
Mo Bro's
Source: BBC Pictures/Todd Antony
Share this story