The odds of winning the national lottery are notoriously slim. Standing at just?1 in 45 million, but stillevery week, millions of people enter the draw in the hopes they might be the lucky person. However, a stat which holds a lot more probability fails to catch the nation's attention as much.
What if I told you that the odds in which you could be involved in a collision whilst driving for work are 1 in 500. This is a worrying revelation for any employer, so what are the steps you can implement to protect your team in their daily commute and beyond.
The risks of ineffective driving for work policies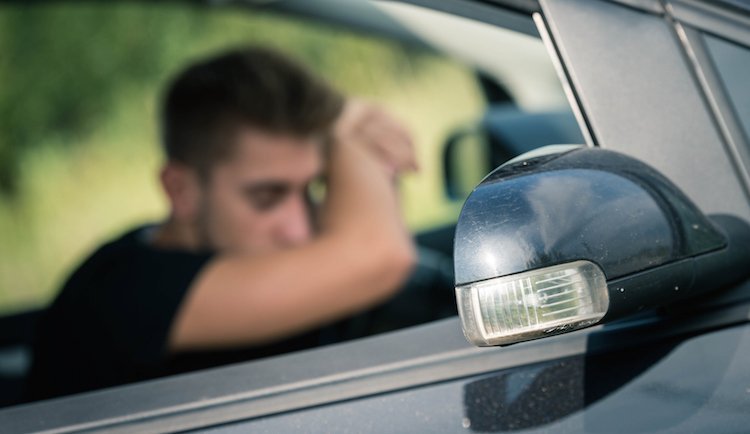 Risk management of those who drive for work is critical and can affect every aspect of your business. Without the right policies in place for effective communication of such policies, the driver of a company vehicle involved in a serious road incident that results in an injury, either to themselves or another road user risks the safety and wellbeing of employees and the integrity of their business reputation.
Business reputation is crucial to success. It can directly affect your business" finances as well as customer trust in your brand.
With the ability to communicate across multiple social and digital platforms instantly, examples of poor driving and collisions involving company vehicles especially liveried vans are regularly shared by other disgruntled road users.
A robust driving for work policy, setting out the standards expected of your drivers, is, therefore, an essential first step in protecting that reputation.
Concerns for businesses employing those who drive for work
The potential risks of driving, in general, are well known, aspects of driving such as speeding, using a mobile phone, driving under the influence or the implications of difficult weather conditions. However, what appears to be less widely known is the impact and requirements with regards to driving for work.
A study of 255 UK company directors, endorsed by the Institute of Directors (IoD) and commissioned by Driving for Better Business (DfBB) (the government-backed Highways England programme to help employers reduce work-related road risk) examined how businesses are navigating the challenges that occupational road risk presents.
The research highlights concerning attitudes and expectations of company directors, with 49% of respondents expecting their employees to answer their phone at any time, including while driving for work. With mobile phone use being one of the main causes for accidents and poor driving behaviour, these attitudes show the lack of effective management which could adversely affect business reputation if there is a collision due to non-compliance.
Research also found 40% of all car, van and lorry drivers admit to driving while they are tired due to busy work schedules.
Driving whilst fatigued is an increasing problem contributing to around 20% of all collisions on the UK's roads. The impact of fatigue can also reduce alertness, cause stress and irritability and trigger dangerous microsleeps while at the wheel.
How to protect business reputation and experience business benefits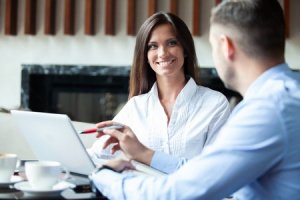 Good practice driving for work policies includes clear guidance on the acceptable time and distance limits for journeys, ensuring drivers are able to identify the signs of fatigue and are aware of the company's policy on mobile phone use.
Additionally, management must effectively communicate their driving for work policies to all staff and ensure work practices don't encourage them to go against the policies.
Despite concerning statistics, the good news is the majority of company directors reporting that they review their driving for work policy every eight months instilling a culture of continual improvement.
Furthermore, businesses that demonstrate best practice with their driving for work policies are able to manage occupational road risk better and receive a host of business benefits.
Good management of employees who drive for work can deliver significant reductions in driving incidents and operational costs, improved sustainability from better fuel efficiency and lower emissions, improved staff safety and wellbeing, increased productivity, and improved confidence in your company's compliance – boosting your reputation among customers, employees and the wider marketplace.
Business Benefits of a robust driving for work policy
There are powerful examples of companies that have experienced business benefits from implementing a robust driving for work policy.
Business champion and construction giant, Amey has demonstrated a clear commitment to driving for work good practice, resulting in significant business benefits over 12-18 months.
Recognising mobile phone use as a high-risk activity for drivers, Amey chose to prohibit all use of mobile phones whilst driving, including hands-free conversations. Improvement of driving for work policies led to a reduction in at-fault incidents by 38%, a 6% reduction in CO2 emissions, and a 30% increase in fleet utilisation.
Meanwhile, Arval, part of the BNP Paribas Group, introduced a range of initiatives to ensure compliance of those who drive for work. The benefits have been substantial, dramatically reducing the organisation's road incidents, crash repair costs and third-party claims.
Basic checks and risk assessments for employees who drive for work could not only protect your business from reputational damage but can also improve employee wellbeing and safety and result in tangible business benefits.
Get Proactive
The Driving for Better Business website hosts a free online gap analysis tool to help employers identify areas where they could improve their management of those who drive for work.
Start filling some of those gaps, and pursuing best practice with your driving for work policies, and your business could start to see some impressive results, along with protection for one of your most valuable assets your business reputation.