Over the past 10 years, the retail sector has evolved dramatically. The industry has seen a shift in consumer behaviour towards online shopping and, ultimately, e-commerce has changed the face of the market.
2018 saw the once popular department store House of Fraser fall into administration. Debenhams followed suit in spring 2019, before both were given a new lease of life. The struggles of prominent high-street brands, coupled with the high-street favourite Topshop taking the strategic decision to close stores in more recent months has many people asking, 'why?'
It would be easy to blame online retailers for this demise and conclude that e-retail is the way forward, but it's not quite so simple.
The benefits of online retail
In 2012, Anne Davies bought Room to Grow, an online children's bedroom retailer. When asked about the world of e-commerce, Anne says:
"It excited me as it opened up my store to the UK and beyond. The world was changing, with an increasing number of people spending time browsing the internet, for their weekly grocery shop, clothing, toys and even furniture. I wanted to be involved in this shift in consumer behaviour and so borrowed the money to buy the business and invest in a new website.
The beauty of e-commerce is that businesses are not restricted by space or physical presence. Brands, such as furniture retailers, can display thousands of products online. In a high-street shop, the number of products they could stock would be considerably less and determined by physical space.
Thanks to their e-commerce position, Room to Grow are able to stock over 900 products. In a physical store, huge quantities of these items would require considerable display space. Taking a single category alone, there are over 40 different variations of children's wardrobes"for sale at Room to Grow. Just imagine how large a space would be required to showcase so many different options!
An online strategy could be regarded as the key to success in the retail sector. If implemented successfully, brands can leverage their online platform to give them a real chance at competing against the big players in their market.
Brands looking to take their business forward with an online strategy and emerging SME owners looking to launch their very own online retailer will want ensure it is a success.
Lessons in online retail
We asked Anne at Room to Grow to share her key lessons from her brand's digital transformation, ensuring Room to Grow is well positioned as a key player in the world of children's bedroom furniture retailers.
First things first, it's incredibly important to stay abreast of e-commerce trends. Anne advises:
?Shopping habits have changed and people are more confident at buying online, but that doesn't necessarily mean on a desktop. At the start of the customer journey, shoppers spend lots of time browsing on mobile devices. They?re price savvy and looking for the best deal.
It's great that shoppers are browsing for specific items online, as well as looking for more generic inspiration. But what do you need to be successful?
A strong presence is essential. To help build a brand presence, it's important to find the right digital agency to take your brand to the market.
From website development to social media, SEO and PPC, a digital presence is multi-faceted. Anne continues:
"There are many components that make up a digital strategy and having a team that understands how these components all work together to ensure products are seen by the right customers and the right time, is key.
For an online enterprise, a strong online presence isn't the only key to success. With high customer expectations, and without being able to see products in person, Anne stresses the importance of "high quality and true-to-life photography, colour swatches and detailed product descriptions.
Indeed, losing the personal touch completely would be a big mistake for e-retailers:
?Excellent customer service is paramount to happy customers and glowing online reviews. It may sound simple but having a knowledgeable team who are responsive in answering product queries, taking telephone orders and dealing with any issues is a must. At the end of the day, people are putting their trust in you when they can't see and touch the products themselves.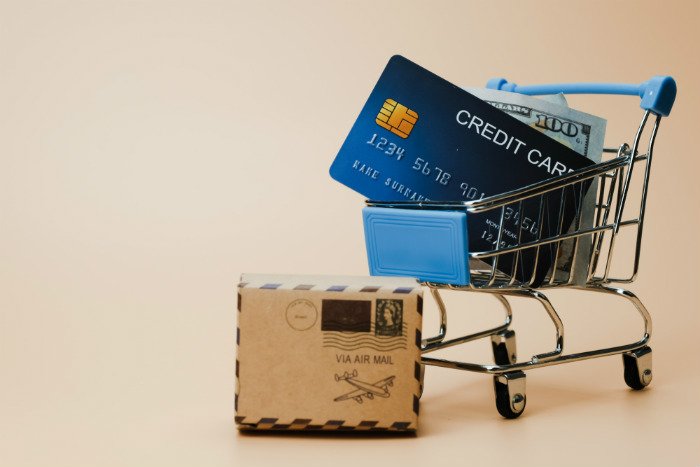 Maintaining trust online
While an online presence is vital for success in retail, an e-retailer doesn't necessarily need a physical store for success.
Consumers' approach to shopping is continually evolving. At present, you'll often see people shopping while commuting, having a coffee or watching TV. As Anne puts it, the future is about having an omni-channel experience. She recognises that having a physical store, showroom or concession allows customers to come and see and feel the products, even if it's only a small selection of the product lines.
?Having a physical store also allows customers to get a real feel for the brand, which is linked to trust.
That said, Room to Grow has bright plans for the future and has its 'sights set on opening a store in Yorkshire to reinforce the brand, before carefully opening a handful of stores throughout the UK, where we know the majority of our customers come from.
As e-retailing goes from strength to strength, it's imperative to keep up with trends as well as the latest technologies be it augmented reality, delivery tracking or the development of new product lines. The retail industry is constantly changing. This presents new and exciting opportunities for brands and customers alike.