Coronavirus has changed the world; as social distancing measures force people to stay at home while non?essential?businesses are closed, our streets are empty and life is not as it was. However, one of more positive aspects of the crisis is the break it's given our environment.
How lockdown is restoring the planet?
When coronavirus emerged in China in early 2020, we were told how the country's skies, normally thick with cloud due to pollution, was clearing as factories and shipyards fell silent.
When the virus then spread to Italy, we heard how Venice, a city that usually relies on tourism, saw its empty canals turn clear and wildlife return.
More recently, crude oil is another area of business that's taken a hit due to coronavirus, with values plummeting so low that providers are offering money to shift it. In fact, fossil fuels emissions have dropped by 5% this year a fact attributed to the slowdown in economic activity caused by the virus.
This, coupled with the 90%?drop in commercial flight services, shows how coronavirus, while stemming business activity, has pressed pause on the terrible effects of global pollution.
Considering these unprecedented global events taking place, today's Earth Day carries special significance;
Earth Day 2020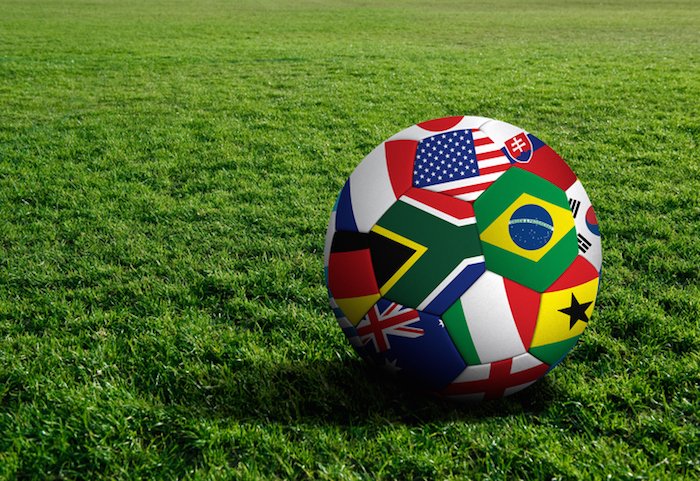 Earth Day, an annual reaffirmation of climate change prevention goals, is celebrating its 50th anniversary, and what a year for an anniversary; the reduction in fossil fuel emissions lockdown measures have caused is something environmentalists could have only dreamed of before.
While the economic instability and death toll the virus has caused cannot be justified as the necessary sacrifices for battling climate change, if?businesses re-emerge from this period as more eco-friendly, the recovery the earth has experienced under lockdown won't be wasted.
Businesses post COVID-19
The willingness of entrepreneurs to enter the UK's green economy will be especially important, as prior to the outbreak, the sector had been in decline since 2014, which critics say was down to the Government cutting subsidies for businesses in the solar power industry.
But?businesses don't have to be offering fossil fuel alternatives to combat climate change, simply shifting their daily operations to more eco-friendly processes can help.
As SMEs are more able to adapt to changing conditions, we speak to a few who reflect on the environmental opportunities to be found during lockdown and beyond;
Kai Feller, CEO and Founder of Bark.comA services?marketplace,?says remote working is helping the environmentAnd creating jobs as businesses go digital during lockdown…
?With the COVID-19 outbreak being the global priority, it's easy to forget about other issues. However, climate change is still impacting us and businesses across the world need to have this matter front-of-mind.
Physical distancing has forced organisations of all sizes to adapt to remote ways of working – we ve seen a spike in requests for web designers as more businesses make the journey from offline to online.
"This global migration to digital has created a significant drop in the amount of people commuting and has opened up an opportunity to demonstrate how we effectively manage remote working. We ve proven that we can work in a more eco-friendly way and showcased how quickly we can cut down our carbon footprint when push comes to shove.
"If there's one thing that businesses should take from this otherwise chaotic situation – it is the ability to work more sustainably and help prevent climate change.
Angela Ashworth, Co-founder of accountancy firm,?Purple Lime'says tech has helped her business transition?to remote working easily, while her paperless approach?limitstheir carbon?footprint…
"We are a paperless environment and we encourage our clients to do the same – by using technology which is more efficient, which works in real time and doesn't clog up offices or buildings with stacks of paper, much of which is never looked at again. Working like this is better for the environment as well as for time management in any business.
"Lockdown and COVID-19 has been a huge shock, however our tech and sustainable approach has benefited us to just switch to working from home as a team.
"We've always offered our team the flexibility to work from home and that's something we'll discuss as a team going forward. The impact of lockdown on the environment is plain to see, many places are seeing a massive drop in air pollution, waterways are clearing, wildlife is returning and even locally human beings are engaging with nature more fully. I've found myself spending more and more time in the garden, for example.
"Also as a business community, perhaps we should focus on a more 'task focused' team rather than a 'time-focused team'. It will be interesting to see whether being forced to work in this way will make some businesses more productive. The 9-to-5 mantra may need to be reassessed for businesses that are truly committed to sustainability."
Lorenzo Angelucci, CEO of sustainable?packaging providers,?Transcend Packaging,?says the Government?must?fast-track its?proposed ban on single use plastics to encourage firms to go greener…
"The UK government estimates that we use nearly 5bn plastic straws annually which can be easily replaced by sustainable paper alternatives. This is precisely the type of switch envisioned in the government ban of single use plastics, and it is as important for the environment today as it was before the COVID-19 outbreak.
"Whilst it's understandable that the Government is currently focused on critical life safety issues at the national level, it's imperative that the UK single-use plastic ban moves forward with minimal delay. The Government's announced intention to delay implementation of the ban for supply chain reasons may be understandable in these extraordinary circumstances, but should not be a reason to delay for long."