Eco-friendly vehicles such as electric cars are on the rise, not only among consumers but among businesses. Indeed, the government has forecast that by 2025 there will be three million electric vehicles on roads in the UK. And, across Europe, an impressive 67% of vehicles sold will be electric by 2040.
?Demand for electric cars, both hybrid and fully electric, is growing," says James Turner, head of propositions at Total Gas & Power. There are a few things that will speed up that growth. One of the most important of these is the government's sustainability goals. By 2040, the UK government wants all new cars to be electric vehicles, and is under pressure to bring this forward.
To support this growth, businesses and consumers alike will need a network of charging points in offices, homes and retail environments in order to charge on the go. There are currently over 25,000 electric vehicle charging points in the UK. By 2025, that number is expected to be around three million.
What are electric vehicle charging points?
Charging points, quite simply, top up the battery in electric vehicles. There are two types of charging point, running either on alternating current (AC) or direct current (DC). AC charging points typically take between three and six hours to fully charge a car. DC charging points are more expensive, but can take between 10 and 40 minutes to charge a car.
AC chargers are likely more appropriate in the workplace because vehicles will probably be parked for most of the day. In retail environments such as service stations, however, the speed of the more expensive DC chargers will prove useful.
What are the benefits of electric vehicles for small businesses?
There are a few reasons SMEs should consider using eco-friendly vehicles such as electric cars. First up is cost. Whether you have a fleet of vans or simply a few company cars, tax breaks from the government can make it more cost-effective to use electric vehicles. Plus running vehicles on electricity is much cheaper than petrol or diesel. You can find government grants, to support wider usage of electric vehicles, from the Office of Low Emission Vehicles.
Second, electric vehicles help your company's sustainability agenda. Electric charging is one way of decarbonising business operations. If your fleet is electric, then around 30% of the electricity is from low carbon sources already" thanks to clean energy sources across the UK and that percentage is growing. Electric charging is therefore greener than using diesel and petrol," says Turner.
Running a fleet of eco-friendly electric vehicles not only helps your business achieve its sustainability goals. It also helps to position your brand as a green leader. This, in turn, will improve satisfaction among both your customers and employees as public awareness of the changing climate increases.
Are there any risks around installing electric vehicle solutions?
"It's important to choose the right provider. It's an emerging market and there are lots of providers out there, of varying repute," says Turner.
But it's not only suppliers that companies should consider carefully. Charging solutions themselves come in a range of shapes and sizes. The technology differs a lot too. Watch out for the cheaper, non-networked ?dumb chargers because you may have issues down the line as they become obsolete," Turner continues.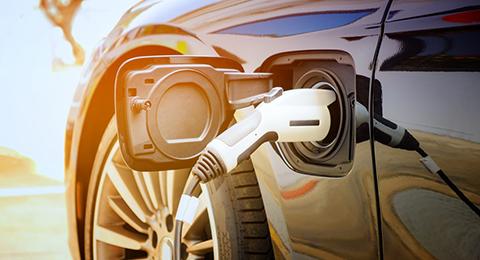 He warns also against installing too many chargers to begin with. Over time, usage of charging points will grow. Once you have a better understanding of demand and of which charging locations are most important, that's a good time to think about installing more.
"Installation can be the most expensive part of the process. Have a good think about where you need to install chargers. Wall-mounted chargers, for example, tend to be the most cost effective, not least because they involve less digging.
What should SMEs expect from electric vehicle charging?
1. Flexibility
Electric vehicles can be a big investment, especially for small businesses, with large up-front costs. Businesses should therefore expect electric vehicle charging providers to offer a range of finance installation options. You could, for example, expect to spread the cost of your energy bill over a fixed period of time. You might also want to explore leasing options to help your business avoid up-front costs.
2. Smart chargers and cloud services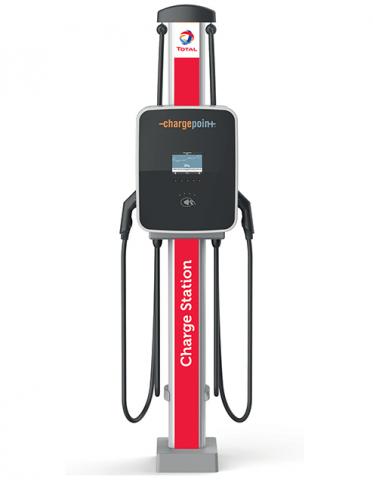 Smart, or networked, charging points allow businesses to connect electric vehicle charging stations to a network. This enables you to monitor stations remotely, customise who can charge and how much they pay, and easily upgrade to new features (such as new ways to charge or new reporting options). Smart charging points should allow you to easily manage and measure energy usage, costs and revenue, plus generate environment reports and analytics.
3. Advanced maintenance options
Total Charge Stations cover all types of electric vehicles and meet a wide range of charging needs. Available in dual-port, single-port, pedestal and wall variants, with interactive displays and contactless payment sensors, they are designed to be durable and reliable.
However, when things do occasionally go wrong, your business shouldn?t have to worry about them. Total's industry-leading maintenance warranty, Assure, offers a 98% up-time guarantee and ensures a trained engineer will be straight out to fix any issues, even in cases of vandalism and accidental damage.
Are electric vehicles the future
The drivers are all in place for the electric vehicle market to take off. Employees will start asking for sustainable business initiatives such as these, if not today then very soon. It is and will be increasingly financially sensible for businesses to go out and get eco-friendly electric vehicles," says Turner.
"If you're happy your business has avoided the potential pitfalls, go ahead and start your electric car journey. Of course, if you want to dip your toes in and start by installing a few charging points, that's a very sensible approach," he concludes.
Find out more about electric-vehicle charging hardware, real-time cloud services and enhanced maintenance options.