Mobility, (i.e, the way we get from A to B), has to change.
The damaging effects of toxic fossil fuel emissions have been proven, and are causing deep societal unrest, cue the ongoing Extinction Rebellion protests and the constant media presence of global activist Greta Thunberg.
However, new and innovative business technologies are leading the way in forging greener methods of mobility.
From taxi-hailing apps such as Uber, Lyft and ViaVan to car renting businesses such as Turo, the future of mobility will be 'for sharing' and not about buying a fossil fuel emitting vehicle for infrequent use.
The shared mobility space is one where entrepreneurs can also make a great deal of money, some say the sector will be worth as much as $619.51bn by 2025.
Electric scooters enter the fold…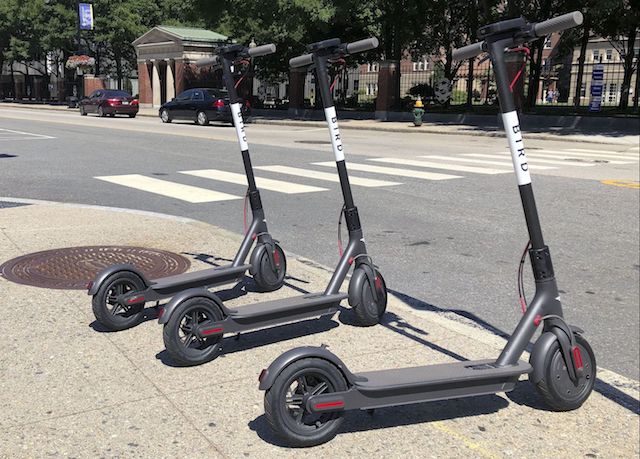 Electric scooters are the latest 'green' transport offering to ethically aware commuters. And what's not to love about them" They are cheaper than most traditional vehicles, (prices start from as little as £150), they're easy to operate and even easier to get around on especially in busy urban areas.
Electric scooters: An investor's dream or a nightmare
Over the past few years, a number of electric scooter startups have 'whizzed' onto the scene.
There's Bird, an American 'ride-share' startup launched in 2017 that's recently been valued at $2.5bn and raised some $275m in its latest funding (Series D) round). There's also Pure Scooters, a UK business launched by ex-Hargreaves Landsdowne Director turned serial entrepreneur, Adam Norris who recently opened a flagship store in London's salubrious Belgravia.
But are electric scooters, (currently being ridden in over 100 cities worldwide), such a predictably successful bet for businesses wanting to profit from the growing green economy" Well according to the UK's laws of the road, no…
Are electric scooters dangerous?
In fact, electric scooters are not legally allowed to be operated on UK?roads or pavements. They are only permitted to be used on private land with permission from the landowner, according to sources from BBC news.
While electric scooters are easy to buy in the UK today, consumers that use them beyond their own property can face a number of legal ramifications such a £300 fixed-penalty notice and six points on their driving licence.
What electric scooter businesses are NOT making clear
A motor-powered electric scooter, (due to the motor part), is officially classed as a vehicle, making it a Personal Light Electric Vehicle, (PLEV). Non-motor powered scooters (push scooters) are similarly banned from pavements, but there are no current laws to prevent them from being used on roads.
Because of this classification, the former type of scooter"has to abide by the same motoring obligations that cars do, such as having their MOT, tax and licensing affairs in order. They also have to have visible rear red lights, number plates and signalling ability. Because electric scooters don't have any of this, they're not legal for use on British roads.
Why scooters can be a danger to others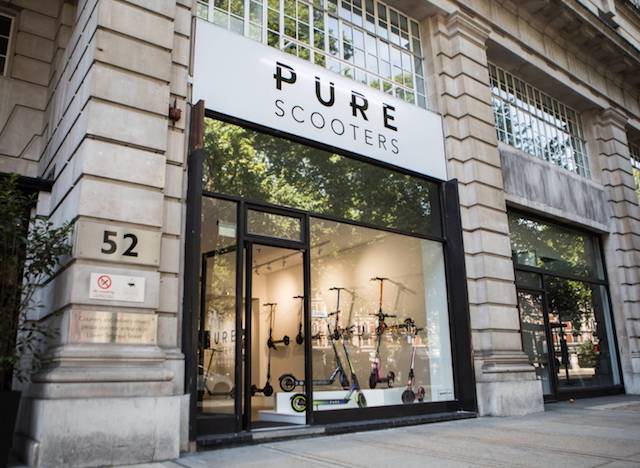 If you're a city dweller, you've only got to look at how dangerous the 'learner moped' problem has gotten to understand how dangerous road-bound electric scooters can be to more vulnerable pedestrians, from the young, the elderly and the disabled, to the riders themselves, who often do not wear helmets, have lights nor the ability to signal safely.
Electric Scooter related deaths
There have been numerous serious electric scooter-related accidents in the United States. But there have been fatalities too.
Since 2018, there have been 11 deaths in the United States from electric scooter use. Deaths have been felt closer to home when Youtube star, Emily Hartridge's electric scooter collided with a lorry in London earlier this year.
While the widespread use of electric scooters sounds great in theory, (cutting down on the emission of greenhouse gases by taking cars off the road and putting electric scooters on them), it's a new form of mobility that, in its current state, isn't smart enough to effectively tackle the green or shared mobility issues plaguing global society.
Lofty aims and irresponsible messaging
This is compounded by the likes of Pure Scooters CEO, (the aforementioned Adam Norris) advocating for a change in road-based legislation by voicing his intention to encourage the use of "as many electric scooters as bikes within the next two years" in the UK.
All well and good if people aren't getting hurt, killed (or breaking the law) by doing so.
I think a quote taken from a recent article on the topic of Pure Scooters store's opening sums up the issue quite succinctly, namely being a place "where potential criminals will be able to freely purchase the outlawed devices and ride them out of the doors and straight into the welcoming arms of local police."
Bird's CEO, Travis VanderZanden has also been espousing dangerous messages in his business. Not only did he call his company Bird because he wanted his customers to feel as if they're "flying", but he also refers to groups of riders as "flocks," this doesn't exactly conjure up images of urban user safety, does it?
The entrepreneur has been taken to court?by the US government over the vast numbers of his scooters being left abandoned around congested city centres, something which ironically, is part of Bird's business model, (it's a drop-off and pick up service).
What can we learn from all this?
While a desire to quickly solve the mobility issue is a noble one in theory, in practice and execution, it's not always a safe, nor a sustainable practice which is evident in the ongoing issues surrounding electric scooters.
Because, unless the people in power start making electric scooters that are legally fit for the roads, they're not going to be doing much to help reduce the climatic burden our planet faces.