For SMEs, it's time to get strategic about the emotions behind and evoked by your social media videos.
Regardless of what your company sells, the people who buy from you are doing so for highly emotional reasons. This isn't just for the "feel good stuff like fast cars, vacation spots and the latest fashions, but across the board. A 2018 Harvard University study found a whopping 95% of purchasing decisions are made in the subconscious mind, driven by emotional rather than logical factors.
For SMEs, it's imperative to get your emotional appeal across in a big way. And it's a huge challenge to do so with an SME-sized budget. But it can be done, and it's neither expensive nor complicated.
When you take a strategic approach to creating your social media video content, you can successfully leverage emotion to influence your audience.
The raw emotions of social media
Neuroscientist and USC researcher Antonio Damasio gave a fascinating TED Talk on the role that emotions play in decision-making. Emotions aren?t just important to the process; they are the keystones. Through his research he discovered that patients with damaged connections between the ?thinking" and "feeling" areas of the brain had enormous problems making even the simplest decisions. They couldn?t "feel" what they wanted, so they were unable to choose.
"They were capable of rationally processing information about alternative choices, but were unable to make decisions, because they lacked any sense of how they felt about the options," wrote Peter Noel Murray Ph.D., referencing Damasios" book Descartes" Error.
For marketers, this might translate into audience members" lack of interest in one pair of shoes over another. If neither one makes us feel anything, it's not likely to inspire action, even if rationally we understand that we need a new pair of shoes for that wedding. This is where social media, especially channels like Instagram with its strong emphasis on inspiration, works wonders.
?For emotional purchase decisions, it can be argued that the need does not necessarily have to be present in the first place. It is rather created by external sources, like influencers," writes Mona Hellenkemper of Influencer DB.
"The [social media] influencers tell a story, let their followers know which products they use, the kind of food they like, where they travel and who their friends are. Thus, the platform puts itself forward for triggering emotional purchases.
The emotional appeal of video content
When the emotional potential of social media is combined with the almost instant engagement of video, marketing magic can happen. Xavio marketer Alex Beeston gives an outstanding example of video's ability to engage. Compare the effect of this beautiful photo of a bluebell forest with the video image of the same scene:
?
"You see so much more, a sense of movement, depth, changing light and shadows, textures," Beeston notes. On top of this, music to enhance the visual experience. Music alone can drive emotion, combine the two and you have a winning combination.
It's easy to see how adding motion and the sense of a journey makes the media consumption experience far more engaging. The senses are extremely powerful in creating emotions," explains Dean Levitt, Cofounder and CEO of Yala Social, And video engages the senses more effectively than still images.
His company created a powerfully simple video software platform based on this idea of emotional marketing.
"Too many brands get caught up in the technology of making videos, and lose sight of the emotion," Levitt explains. Yala is simple to use, and focuses on the emotion the user wants to convey. That's where we start, with the emotion. The imagery, the font, the colors, the tagline all these things build from there.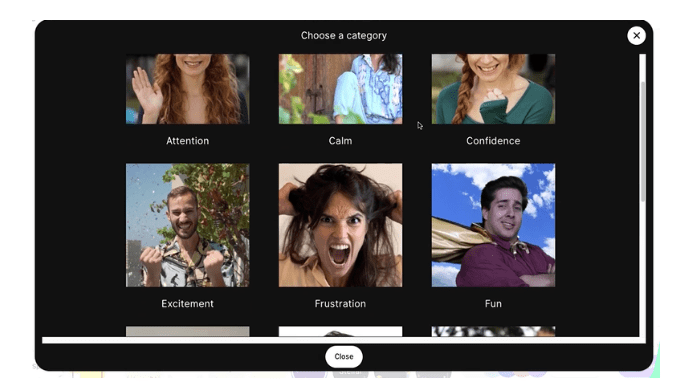 Image source: Yala Social
He advises brands to ?put your heart on your sleeve when it's time to create social video, by creating an emotionally-charged tagline on top of a viscerally appealing video.
When your brand can combine the emotional appeal of social media with the powerful sensory appeal of video, your marketing becomes much more effective, and more engaging.
Get strategic before you get all emotional
To get the most out of your social media video, you need to be strategic. First, define the emotion you want to instill. Do you want to inspire trust" Curiosity" Outrage Don?t forget that it's not always about the ?good emotions; think about an exterminating company, which may seek to trigger disgust to get their audience to commit to solving their bug problems.
Robert Pltuchik Ph.D. was a pioneer in the study of emotions; his wheel of emotions suggests the eight primary bipolar emotions and has been adopted by marketers and advertisers to help them understand their audiences and potential reactions. It's a good place to start in choosing the emotion you aim to target in your own marketing.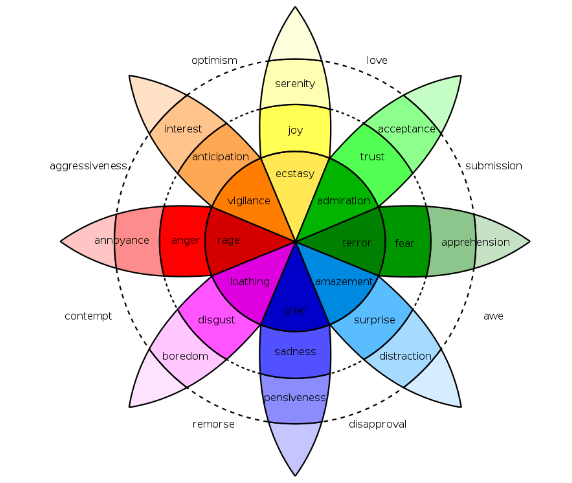 Image source: Wikipedia
Once you've chosen the emotion, it's time to define your message. As Yala Social's Levitt recommends, keep it short. Effective copywriting distills the heart of the message into minimal words, so your message comes through without room for misunderstanding.
Not sure where to start" These 400 words that trigger emotional responses can give you ideas for words that jump off the screen (hypnotic, tantalising), words that entice (insider, confidential), words that soothe, encourage or inspire, whatever the emotion is you seek to create.
The bottom line is this. If you're not strategically using emotion in your social media marketing, you're probably wasting your time and your money. Whether you want your audience to laugh or cry, embrace a cause or kick a bad habit, use the emotional leverage of video in your social media.