You only have to look at the success of Fortnite to understand that online gaming is now a global industry in its own right. Esports, a division of the sector that focuses on sports gaming is worth more than 1bn globally, with some saying it could soon exceed the commercial success of Formula One.
Leo Skagerlind is an entrepreneur that's harnessing the Esports trend to raise money for a good cause in the UK. He is the brains behind Celebrity Esports, a brand that hosted the NHS Charities Together Cup, an online FIFA tournament played by sports celebrities and watched by the public, where all viewer donations went to help the NHS fight coronavirus.
Following the live final this week, we sat down with Skagerlind to find out where it all began.
Real Business, (RB): Where did the idea for Celebrity Esports come from?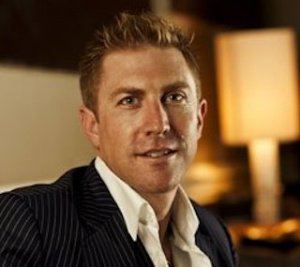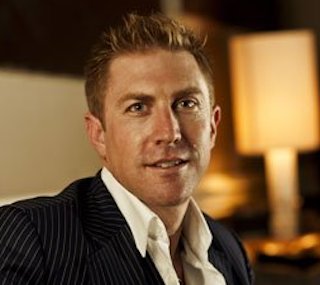 Leo Skagerlind, (LS): A few weeks ago I was playing FIFA online with my son who was in lockdown 50 miles away, and we were discussing how fun it would be to be able to watch our favourite celebrities play against each other. I'd been thinking about the business potential of Esports for a while, and had been thinking about the ways of raising money for the NHS during this time too; I then realised that this could be a brilliant fundraising vehicle to do so. I started making enquiries with people I knew from my other business 2 Degrees of Separation (which connects small businesses with investors and with each other) and some potential sponsors and partners. Between us we were able to recruit celebrities, recruit production partners, secure equipment and raise enough seed funding to give it a go.
RB: Do you have a background in the gaming or sports industry
LS: I am a complete outsider, so this was a total lightbulb moment. As a businessman, I had a sense that Esports was a growing market and an idea that I'd like to be involved in some way. On a personal level Esports have been a way for me to stay in touch with my boy over the past few weeks; it's fun and it's entertaining and it's a way for us to stay connected.
RB: Were you apprehensive about entering such a new sector?
LS: I?m never nervous about entering a new sector. I had the privilege to work for Ex Dragons' Den judge, Richard Farleigh for a number of years and he taught me about confidence and how to enter new and expanding markets.
Sometimes the best opportunities are in the hardest times, and if you can disrupt the market enough in your favour then you have a better chance of getting it right.
So, I went in with that mindset and all the different components started falling into place with the team putting together a great pitch, we grew and grew in confidence from there. There's still a lot of room for improvement and I am learning every hour by listening to a number of experts and finding solutions to issues that might arise, but given what we ve achieved in just a few weeks I don't feel daunted by that at all. I?m excited about perfecting this format, however, I am only as good as the team I have assembled, and they are top draw. I will look forward to continuing working with them on the development and evolution of Celebrity Esports in the future.
RB: When did you start organising the tournament?
LS: My other half is on the NHS frontline, so I see the amazing work they?re doing and the challenges they face every day. This tournament is my little bit to try to help her, her colleagues and the NHS. I hadn?t heard of NHS Charities Together before 25 March but I did a little bit of research and left them a cold-call voicemail when I found out about them. From there I was able to get in touch with Ellie Orton their CEO and the partnership grew.
RB: Was it difficult to get celebrities on board ?
LS: Talent is always the hardest aspect of a project like this because we wanted to donate as close as possible to 100% to charity and we are a pure start-up with a practically zero level budget. We needed celebrities who weren?t necessarily good at FIFA but could provide entertainment value and we re delighted with who we ve been able to get on board in such a short space of time and how they?re taken to the concept and the cause.
RB: Will you continue to support good causes via Celebrity Esports
LS: Celebrity Esports in the future will always have some kind of charitable element and support a number of causes around the world. We want to establish a legacy of helping with society's most important issues. Once we re out of lockdown my own experience tells me that the big one will be mental health. I think NHS staff especially will have a battle on their hands when this is finished in terms of preserving their mental wellbeing, so we want to be there supporting them through that. In the future, we d love to use our fundraising platform to support organisations like Mind, but also use the platform itself to directly promote better mental health, wellbeing and fitness, particularly the use of sports and Esports as therapy and recovery.
RB: What else do you want to achieve with Celebrity Esports?

LS: We would love to set up some great matches globally and revive some old rivalries from the past. It's not about how good you are at Esports, we just want to get the biggest names in the world showcasing their rivalries on a different platform, settle some old scores and entertain the public. In terms of sports, I'd love to see some of the top boxers go at it. Get Michael Jordan against Charles Barkley. Remount Eubank vs Benn. Manchester United's Class of 92 vs Steven Gerrard's Liverpool. Patrick Vieira vs Roy Keane. But it's not about sports, imagine Tony Blair taking on Gordon Brown or Noel vs Liam Gallagher. Those kinds of matches are the dream.
RB: Where do you want to see the business in five years" time

LS: We d like to be one of the biggest providers of entertainment content online, and maybe even expand the format for television. We want to diversify into other esports; Wii Tennis or Golf, Madden NFL, Basketball the list goes on. I'd love us to have set up a league and have communities supporters following proper franchised teams of some of the world's biggest celebs and with their own identities and sponsors.
RB: If you were pitching to investors tomorrow, how would you sell the business?

LS: It's classic Saturday night entertainment in the style of Gen Z gamers and YouTubers. Your favourite celebs unguarded, behind the scenes, having great fun and letting their competitive side out. It's Esports meets Celeb Gogglebox meets Soccer Saturday meets Soccer AM.
More and more today we see the power of connecting digitally and the importance this has in unifying people, especially in times of need.
We believe we can harness this power to enhance user experience whilst doing so for the greater good. Celebrity Esports" strategy sets out to provide a platform for people to connect with their loved ones and Celebrity heroes. Our aim is to create a unique supporter experience which helps raise funds for good causes or individuals who need it most.
RB: Esports is already a growing industry in the US, will it have the same traction with consumers in the UK?
LS: If you look at trends outside of Esports a lot of them travel from the US to the UK over a number of years. And if you look at Generation Z on either side of the Atlantic, gaming is definitely the future; it connects people and brands effortlessly in one-click competition. However, this isn't about finding the best Esports players in the world, it's about finding an entertainment vehicle for the funniest, loudest, most interesting celebrities and characters. And if there's one thing British people always engage with; it's seeing their favourite celebrities in a fun and different context out of their comfort zone Celebrity Esports is another way to give them that.