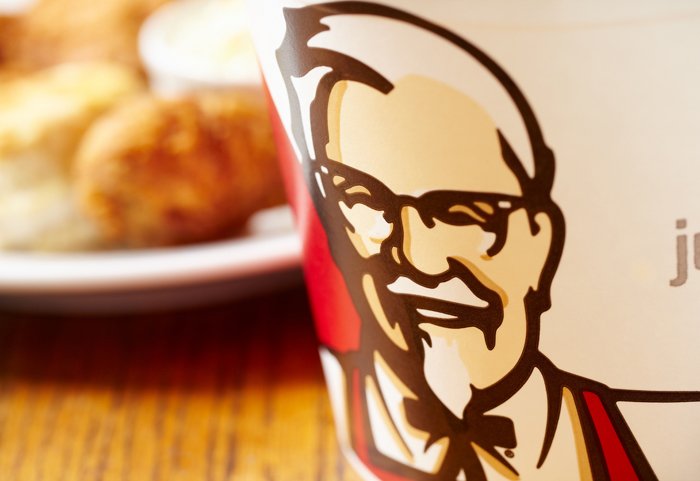 Branding is important. If people don?t trust a business, don?t share its ideals, they?re going to fall out of love with it ? and lost loyalty means lost custom. Did you know,
94% of consumers
say they?re likely to be loyal to a brand offering complete transparency? Getting there isn?t that easy though ?
42% of consumers
say they distrust brands and 69% distrust advertising. Some businesses have had to find this out the hard way. Here we explore some of the biggest brand fails from the year so far, and how the businesses tried to regain trust ? with varying degrees of success.
Facebook ? data misuse
The Cambridge Analytica scandal
saw the business accused of mining the Facebook profiles of millions of users, and allegedly using the data to sway voter opinion for big political events. It was big. #DeleteFacebook was trending. CEO Mark Zuckerberg refused an invitation to give evidence to UK MPs. Was this the end of the social media giant? Well, no. While people might be more careful about what sort of information they divulge on the platform in future, it hasn?t crumbled to pieces just yet. Facebook did, however, launch a new advert, addressing the issue. The ad starts by describing the fun social interactions to be had on Facebook, but then says: ?But then something happened. We had to deal with spam, clickbait, fake news, and data misuse. That?s going to change.? Will this be enough to win people back over to opening their hearts online? Watch the full ad here:
KFC ? shutting up shop
KFC ran out of chicken. This was a nationwide issue, and
only manifested
after DHL replaced Bidvest Logistics as chief chicken deliverer. It?s a jungle out there, and naturally other takeaway brands were quick off the mark to make the most of their fallen competitor:
Hey @KFC_UKI we hear you're not open today? Maybe we could send some of our vegan Wingz your way instead? #kfcclosed pic.twitter.com/84odKtDhHH

? biffsjackshack (@biffsjackshack) February 19, 2018
However, the issue was quickly resolved, and KFC won points for its apology advertisement:
What do you say when you?re a chicken chain that?s run out of chicken at hundreds of locations? @kfc's agency found the perfect response to that exact PR disaster with ?FCK? a #minimalist and unforgettable ad headline that conveyed humility and regret.#SaturdayShoutout pic.twitter.com/RClKATvKyx

? Brand Amplify (@BrandAmplify_) July 7, 2018
Trump ? Melania?s jacket
An ever-controversial brand ? both in business and in terms of the personal family brand ? this time it was Melania Trump who shocked onlookers with her ?I don?t really care, do u?? jacket. The first lady wore the offending garment on her way to a child detention centre. Naturally, there were those that thought this was in pretty poor taste.
Melania Trump was roasted by late-night hosts after wearing her tasteless ?I really don?t care? jacket on a trip to visit detained migrants. pic.twitter.com/xRthMEwvlv

? HuffPost (@HuffPost) June 22, 2018
So, how did the Trump?s explain this? Apparently, it was not a reference to the children at the detention centre, but rather the ?Fake News Media?.
?I REALLY DON?T CARE, DO U?? written on the back of Melania?s jacket, refers to the Fake News Media. Melania has learned how dishonest they are, and she truly no longer cares!

? Donald J. Trump (@realDonaldTrump) June 21, 2018
Not everyone was convinced.
That?s the best you could come up with?

? Deborah Margraff (@DeborahMargraff) June 22, 2018
Snapchat ? Rihanna takes them down
Earlier this year, Snapchat posted an ill-conceived ad for a ?Would You Rather? app, asking users if they would rather ?slap Rihanna or punch Chris Brown?. With Brown?s history of assault against Rihanna, outrage ensued.
Is it just me, or is this ad that popped up on my Snapchat extremely tone deaf? Like what were they thinking with this? pic.twitter.com/7kP9RHcgNG

? Royce Mann (@TheRoyceMann) March 12, 2018
The company issued an apology, but Rihanna responded that the move brought ?shame to DV victims and made a joke of it?. According to
the Guardian
, shares in the company dropped nearly 5% overnight. The one thing these businesses have in common is that each had its own PR slip up – but each handled it in its own way. Of course, the right way to handle a PR disaster will largely depend on the severity of the crime – if you've simply run out of chicken, a witty print ad might be enough to get customers back on side. Businesses of all sizes can learn from these mistakes. Remember – don't tune out your audience as you grow. Listen to your customers to avoid a tone deaf disaster.
Share this story