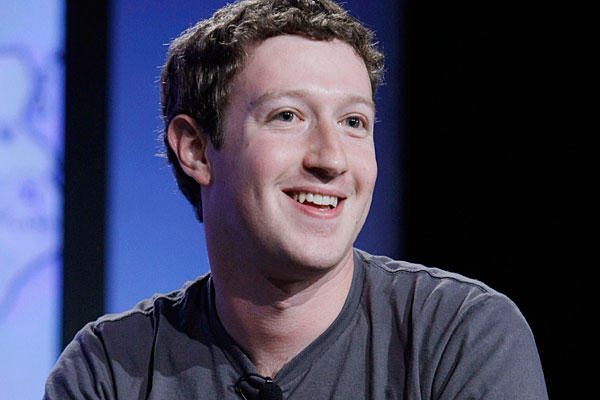 Facebook's float has been widely anticipated since last year. In January 2011, the social networking company?raised $1.5bn from investors, valuing it at about $50bn.?Later on in the year, it emerged that Facebook was nearing the 500 shareholder limit set by the Securities and Exchange Commission and would therefore have to start publicising its finances.
According to reports, a float would value Facebook at a whopping $100bn (?64bn). That would place the company's 27-year-old founder Mark Zuckerberg ? who owns a 24 per cent stake in the firm ? just outside the top 10 in Forbes? list of the world?s richest billionaires.? A coterie of
early investors
? including Microsoft's Steve Ballmer, Silicon Valley angel investor Peter Thiel, Yuri Milner of Digital Sky Technologies and Hong Kong tycoon Li Ka-shing ??would also fill their pockets. Zuckerberg created Facebook in 2004 in his dorm at Harvard University. The social networking site has attracted more than 800 million users ??30 million of which are in Britain ??in eight years. The vast majority of Facebook's revenue (estimated at $6bn) comes from advertising: a combination of search and display ads. Martin Pyykkonen, analyst at Wedge Partners, says Facebook is highly appealing to advertisers because about two-thirds of its users fall into the coveted age demographic of 18-49. He thinks Facebook's ad targeting will become even more effective over time.?
Business Insider?Intelligence analyst Pascal-Emmanuel Gobry
agrees. He reckons the $100bn tag is completely "sane", bearing in mind the?profits Facebook is likely to generate in the future. Bear in mind that a company's value doesn't depend on how much revenue it generates today, but on the profits it's going to generate in the future. Gobry believes Facebook could become "one of?those epoch-defining companies" for four reasons: 1) It's?becoming one of the biggest sources and referrers of traffic on the internet 2)?Facebook has oodles of data on you 3) It's?the biggest social platform 4) It has a "network effect". Andrew Hornigold, corporate partner and head of technology at international law firm Pinsent Masons, thinks the $100bn tag is "surprising", however. "Facebook IPO valuations of up to $100bn are far greater than those of many more established technology giants such as Amazon which is valued at $88bn, or the multiple at which Apple?s shares are currently trading," he comments. "The valuation is also surprising when compared with Google?s IPO valuation of $23bn in 2004."? Hornigold reckons Facebook may see a fall in Google?s advertising revenue as advertisers switch over to the newer kid on the block. We watch, we wait.
Share this story