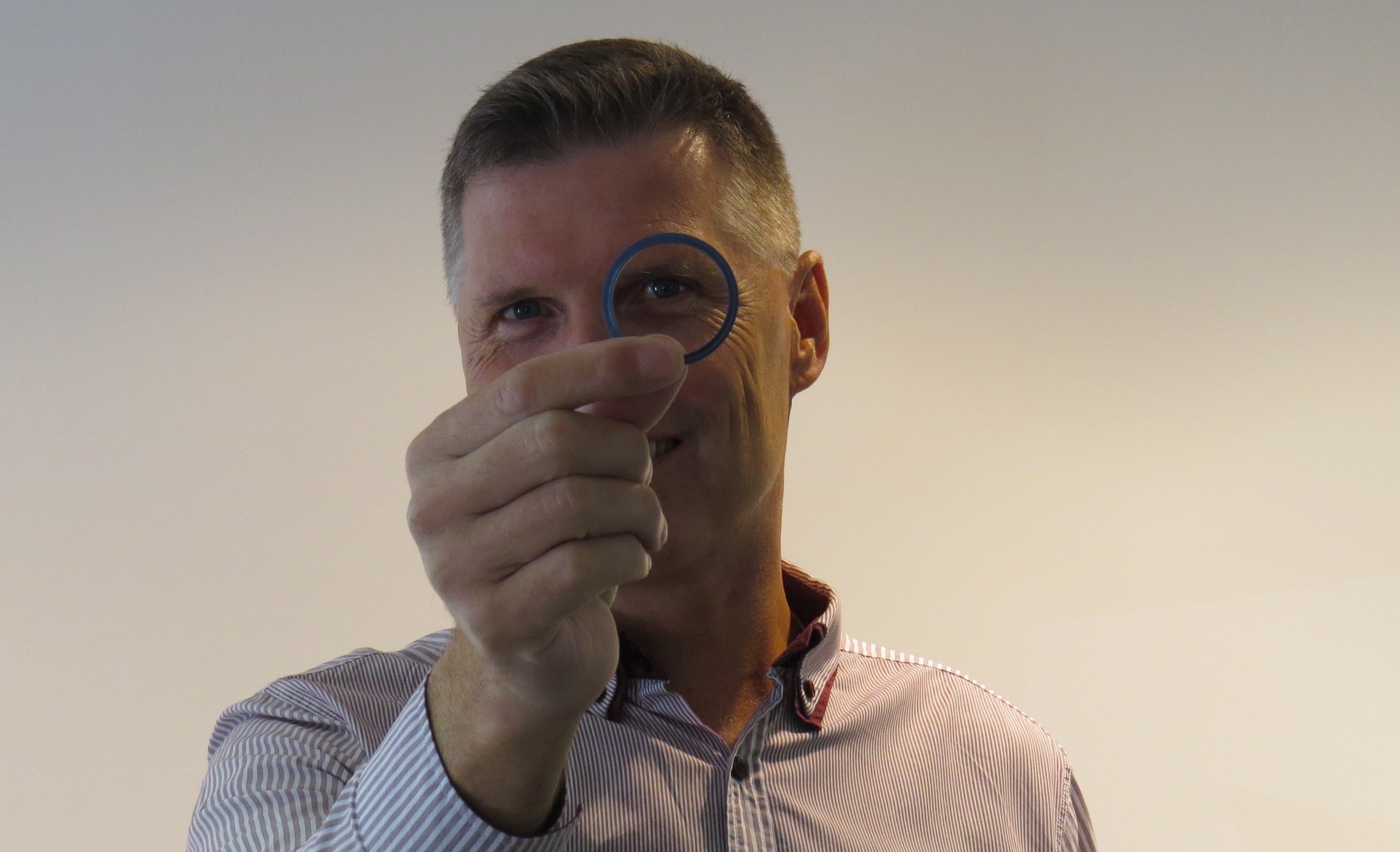 I landed a job as a print finishing assistant at 16 before spending the next 20 years working my way through the ranks. I taught myself the skills required to succeed in my craft after a request to train as an apprentice was turned down.
My success, in a way, comes down to knowing first-hand what it's like to be mismanaged and treated less than adequately in a factory floor environment. More importantly, how to use those experiences to lead others.
Here are three struggles I had to overcome.
1. Lack of self belief
I have found that you have to take even the tiny acorns of belief either someone has in you, or that you can muster for yourself, and turn them into mighty oaks.
Gratitude was virtually non- existent for me, who's daily duties included filling up endless bins with paper off-cuts and making hot drinks. But I took those rare moments of praise to boost my enthusiasm to continue without complaint.
Before I started my own business at the age of 36, I spent several years as a manager, and I learnt from those experiences that acts of gratitude and praise boosted an individual's performance.
Entering a job at the age of 16 or 17 can be incredibly daunting, and even the most confident of young people can be made to feel inadequate and vulnerable in no time at all.
I am a strong believer that employers must promote a culture based on respect and encouragement for their workforce otherwise the consequences can be detrimental to the health (or growth) of their business.
2. Showing ambition
Fear of appearing ambitious is quite common, after all the easiest thing in the world is to play it safe and appear unthreatening, right?
Look at it from their side. It can be tough to be thought of as "sucking up to the boss" if you volunteer to stay on to finish a project he/she needs urgently, the decision not to might mean you'll be over looked when opportunities to progress present themselves later down the line.
Conformity has its place, but there are occasions when we are all faced with challenges beyond our job remit, and seeking approval from those we work with, as to whether we should take them on or not, must be seen as an unhealthy consideration.?It's important to reward them for their efforts though.
I have always been driven by my passion to learn and my ambition to succeed, despite feeling isolated at times, but it certainly beats living out the kind of life others might want for me.
Fear of failure
Making any decision based on fear of what might happen as a consequence is an unrealistic place to be.
I know from my own experience when my boss thought me worthy of a new role, that he would have carefully considered me an option based on my existing skill-set, and potential to successfully handle the new position.
I remember vividly feeling unworthy of managing a department at a company I had joined only six months previously, it was full of workers, many of whom had much more knowledge in my industry than me, so I brought my fears directly to my boss.
My openness and honesty were rewarded with extra support and ongoing advice I so desired to overcome my concerns, this made a massive difference and it will for you too. Staff should be able to come to you with their concerns.
Graham Harris is founder and managing director of Tech-ni-Fold and Creasestream. His invention has saved customers over ?8 billion to date. He is also the author of Against the Grain.
Share this story