This week London's ExCeL Centre, (a 100-acre convention site in London's east-end), played host to a major gaming conference, ICE Totally Gaming; and while this event isn't newsworthy in itself, the presence of scantily clad women was.
Models and trade shows
The presence of provocatively dressed models at trade shows has been making headlines for years, however, the first (official) shots against it were fired in 2018 by Sarah Harrison, the (then) chief-executive of the Gambling Commission.
Harrison openly condemned the practice at ICE London's 2018 show, stating the models were "wearing little more than swimsuits," at a venue dominated by suit-wearing men. She suggested the commission might boycott ICE events in the future. However, after she stepped down from the position, the Gambling Commission failed to follow through on its threat.
Sexual objects
In 2018, the Guardian spoke to a model working at ICE London whose response suggested they were seen as sexual objects by the show's visitors, "somebody asked me yesterday how much I would charge," she told the reporter.
Following criticism over the use of models at their events, ICE London's organisers, Clarion Gaming, responded by saying they were making an effort to encourage exhibitors to represent women in a respectful manner.
This led to the enforcement of a 'code of conduct' in 2019 after it emerged pole dancers were used at the 2018 show. The code stipulated that "partial or total nudity or overtly sexual or suggestive clothing or marketing methods will not be allowed" at future events.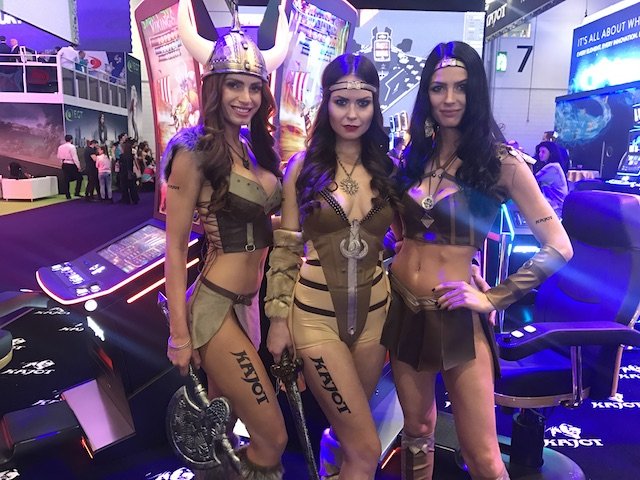 Representation
One visitor to this year's three-day event, which is attended by betting companies, technology providers, and casino operators, pointed to the link between "the forbidden" in gambling culture, and the alluring female models on show, suggesting the practice is 'on-brand' for the gaming sector.
BBC reports also confirmed the "promo girl" culture was still intact at this year's event despite the enforcement of the code, where models dressed as Playboy bunnies for a Slovenian gaming brand and "ring girls" were seen promoting a betting firm.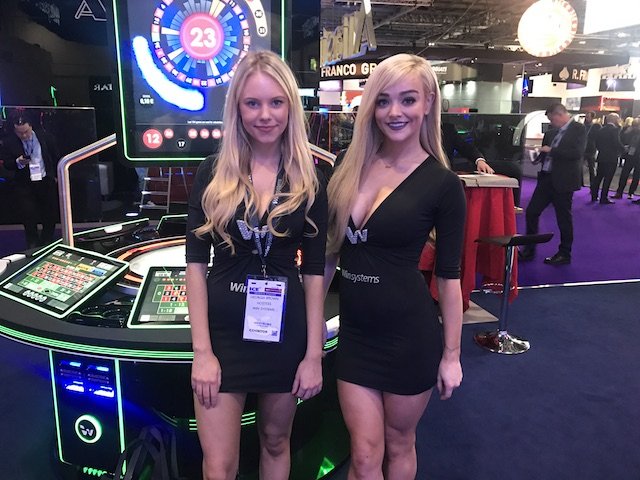 When members of the press reported on the continued sexualised representation of female models at ICE London this year, the Gambling Commission's new boss, Neil McArthur said that it was up to the event's organisers to enforce the code of conduct.
*Since the publication of this piece, a representative from the Gambling Commission contacted Real Business with this statement: ?We don't think this is acceptable which is why we called the organisers out on this two years ago and they have since launched a code of conduct. The organisers should enforce the code. Our focus is making sure that gambling is safer for British consumers.
It's not just gaming
However, the presence of scantily dressed female models isn't unique to gaming events, as reports from 2019's 'The Business Show' (touted as Europe's premier event for business advice), showed.
A number of attendees took to social media to voice their disapproval of the use of sexually dressed women at a number of business stands, who were handing out promotional material and posing with visitors.
The show's organisers responded to the criticism last year, saying: "The Prysm Media Group, would like to sincerely apologise to those who feel upset about certain garments worn by associates of exhibitors during the 2019 Business Show."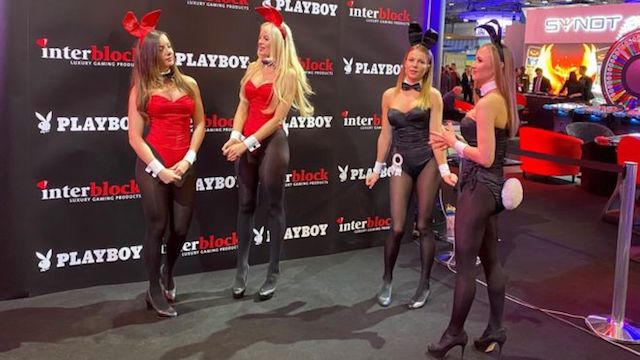 Speaking to the BBC, Labour MP Carolyn Harris called the representation of women at this year's ICE London event "outdated and unnecessary", and she might be right.
Criticisms levied against the use of female models at trade shows are not only moral, but they are also based on views of commercial outdatedness with some saying they represent an extinct form of marketing that's more in line with the male-dominated business culture of the 1980s rather than 2020.
In 2018, the now ex-Gambling Commission boss, Ms Harrison confirmed this view, noting that the presence of women in high-level gaming sector roles pointed to the fact that business conventions using models were no longer in keeping with the realities of the business world, "a woman from the gambling industry, (Bet365's Denise Coates), is Britain's highest-paid boss. Yet from walking around the exhibition you wouldn't know this."
An outdated and unappealing marketing tool?
As the business convention audience pool diversifies and includes a growing number of attendant female entrepreneurs, it's unlikely that exhibitors will be able to justify the commercial value of sexually presented models much longer.
Statistics show the period of austerity (post-2008), stimulated a rise in female self-employment,And consequently in female entrepreneurship. With more women starting small-to-medium businesses, it's only logical that more of these women will attend trade shows, whether as exhibitors or as guests.
Moreover, it's unlikely that these attendees, who have already battled barriers of inequality to enter the entrepreneurial world, will be attracted to the stands of businesses who use barely dressed women as marketing tools.
A changing audience
With the business world no longer being an exclusively male domain, the use of female models at trade shows in an era of female inclusion and entrepreneurship (not to mention #MeToo), will not attract the commercial interest it once did.
On the topic of inclusion and changing audiences at trade shows, Real Business spoke exclusively to Xtreme Events co-ordinator Emma Kowalski, who?uses female models at their exhibits, but in a different way.
"We use women mainly at our trade shows, me included. However, it's not the way others might use this option. We sell activities that traditionally were sold to men such as bubble football, binocular football and foot darts. However, we are seeing a growing interest from women and have a growing range of activities that are mainly booked by women such as old school sports days and inflatable games courses. While we want to highlight that we're not a 'laddy stag-do' type of brand, we want to change the perception around these types of events, making them open to all. This is why we're also seeing a significant increase in corporate bookings with the activities selling as team building activities for people of all genders and ages."