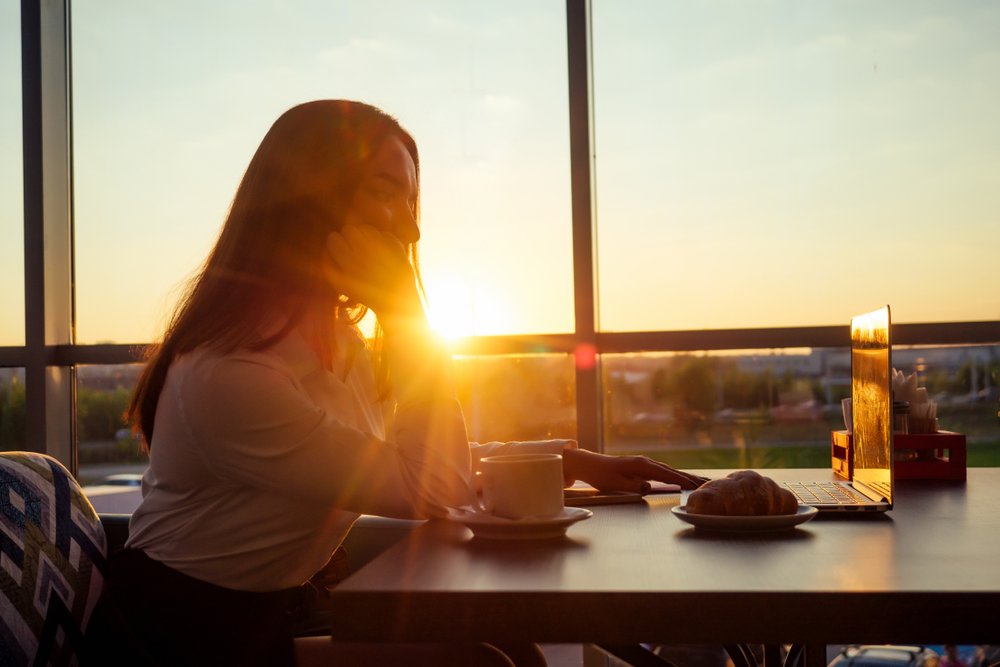 Since the dawn of humankind, there have been flashes of inspiration that have changed the lives of individuals, communities and indeed, the world. From Greek inventor Archimedes and his exclamations of ?Eureka? to Sir Isaac Newton?s breakthrough on gravity, thanks to a falling apple, along with many, many more besides, history is littered with tales of ?light bulb? moments.
But of course, not all ideas are world-changing, and they don?t have to be. What they can be, for entrepreneurs and businesses owners, is the spark that leads to a successful new enterprise, product or service that can change the direction of their careers and those of the people they work with. Where these ideas come from will be unique to the individual and probably won?t involve being hit on the head by an apple, but I am sure every entrepreneur will have a story of where their moment of inspiration came from. I?ll tell mine a little later. So, while it may be scientifically hard to work out where an idea comes from, it appears that it may be possible to discover when these ideas strike entrepreneurs.
Do SME owners have the most inspirational ideas?
According to new research from Barclays, more than half of the UK?s small and medium-sized business owners have woken up in the middle of the night with a new business idea.
Barclays reckons they have pinpointed the most common time for SME owners to be struck by an idea bomb, which they say is 2.33am.
This may be down to being at the time people are supposedly most relaxed and the brain can switch to creative mode without being preoccupied with everyday tasks and pressures. That seems to be backed up by the research, which revealed that 48% of SME owners questioned said that they are more creative at night with more than two-fifths saying they are more productive outside of the regular 9-5 working hours. The trick, of course, is to not forget the idea when they go back to sleep. The simplest and best advice is to keep a pen and pad next to the bed so the thought can be captured before it escapes back into the land of nod.
What does this research say about finding inspiration?
What this research does show is that good sleep is so important, and many ideas wouldn?t have come about if the entrepreneurs were wide awake staring at the ceiling. Unsurprisingly, being preoccupied with work issues keeps people awake at night and affects mental health and impacts on productivity and creativity.
However, it's also another good reason to keep a pen and pad next to the bed.
Write down the issues and challenges, because nothing can be done about them in the wee small hours and they?ll still be there in the morning.
What makes a great business idea?
Not all ideas have to be original ones, especially when it comes to business. Some of the best companies have been inspired to find ways of doing things better than their competitors. There were lots of plumbers when I started Pimlico. But my ?light bulb? moment was realising that if I was going to win work from customers living in the upmarket areas of London, I would have to change the perception of tradespeople.
How I made my business work
My customers expected the best level of service, and they received it. It's the same when they eat in a top restaurant, buy a new car or take a high-end holiday. Why would they expect any different from a skilled engineer coming into their home? That was the spark for me that would lead to the creation of the ?Pimlico Bible?, a handbook that sets out what the business expects from our engineers and make a huge dent in poor perception many people had of plumbers.
The rest, as they say, is history and 40 years later we continue to set the standard for the industry.
So, whether we believe that 2.33am is the best time for inspiration or not, we know that creative and inspired entrepreneurs are the backbone of the economy. And whether it?s a good night sleep or something else, it is those light bulb moments that are crucial in the success of our businesses.
Share this story