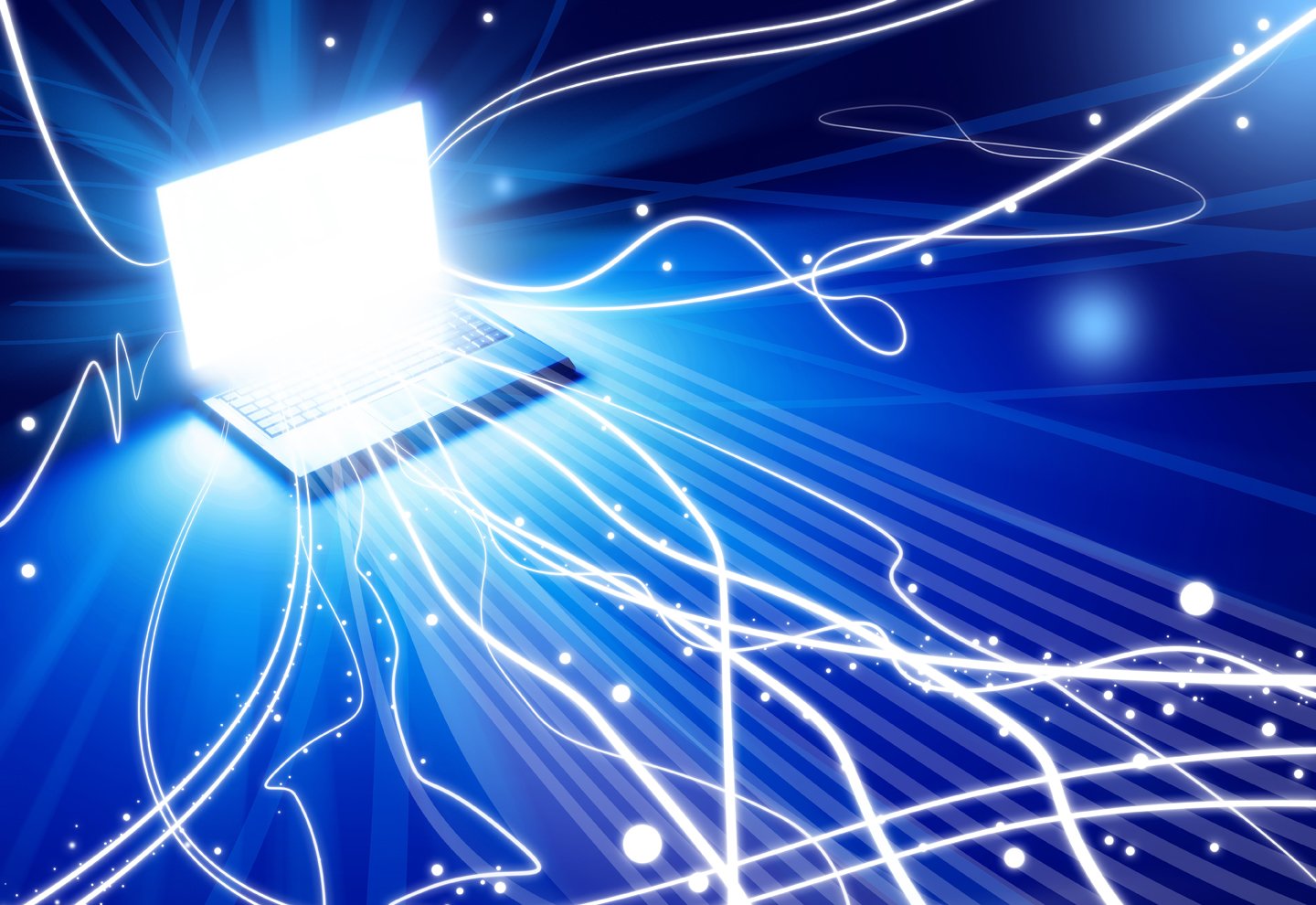 1. "Up to" or "average" What's the actual download speed
Currently when ISPs advertise broadband speed, they often talk about it being "up to" 20Mpbs. This headline speed shows the highest speed of data transfer possible through that connection it's not necessarily the speed you will see on a day-to-day basis. To get a more realistic view of the kind of speed you can anticipate, you need to find out from your ISP the average speed in their area. Actual speed depends on a wide range of issues such as distance from the local exchange, through to the number of people using a network. Ofcom recently made moves to clarify the advertisement of broadband speeds through the 2010 voluntary code of practice and
involved ISPs are listed on Ofcom's website
. As more ISPs volunteer to take on this practice, it will mean greater clarity for businesses looking to buy broadband. However, Ofcom is only encouraging, it's not enforcing ISPs who have not yet signed the code to do so or to adopt the same or similar measures. Some ISPs offer an assured throughput, making sure that your average data speed will meet or exceed a certain level. These services are only offered on fibre connections rather than ADSL, due to the available technology. Agreements of this sort mean you can challenge your ISP to take action to improve connections if it fails to attain a minimum service.
2. Is unlimited really unlimited
When buying your business broadband, it's essential to have a clear idea of what your usage will look like. Will you be running multiple web-based applications" Will you be streaming a lot of content" How quickly will you need to upload and download data to enable smooth business activity? While a few ISPs tout unlimited usage, it's important to find out what "unlimited" truly means. There are truly unlimited solutions available but in some cases, unlimited may mean there's a fair usage policy in place, which restricts usage and can result in penalties. Not only do you need to know about any limitations in place but also what the impact of exceeding these limits may be. Will there be extra charges, will connection speeds be vastly reduced or perhaps even cut off entirely?
3. Prioritise and control: What controls are exerted on traffic
Internet use can be managed, prioritised and controlled to reduce "congestion". High demand activity such as video streaming or large file downloads can slow the connection. When reviewing use, you may want to consider prioritising traffic critical to your business, be it email or web-based applications such as Google docs. Some service providers will allow you to control and prioritise traffic according to your specific needs. Similarly, find out what controls your ISP may exert as a matter of course.
4. How quickly can you respond to network issues?
Ask your ISP what's in place to identify and solve network issues. Key elements to look out for are monitoring tools (to identify connection issues) and service level agreements (to ensure response time). If things go wrong, you need to know that you'll be back online as soon as possible and that the fault won't reoccur within a matter of moments. Ask about first time fault resolution rates and monitoring to make sure problems are not only tracked but rapidly resolved.
5. How can you support my business as it grows?
Many ISPs offer business services beyond internet connection to help you bridge any gaps in in-house expertise. As your business grows, your requirements will change and you'll need more processing, memory and storage. This might mean you need a new server system, for example. Build a partnership with your ISP so you can tap into their?technical expertise. You need to be able to change your requirements without costly overheads or lengthy implementations. Newer updates within the UK including
Google Fibre
can offer vastly increased broadband speeds in comparison.
Clodagh Murphy is director of Eclipse Internet
Share this story