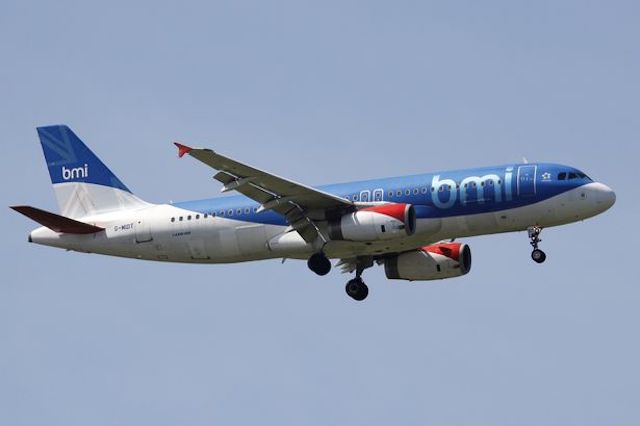 Since the outcome of the EU referendum, we've been hearing from companies large and small about how Brexit, in whatever form, is going to be the death knell for British business. But is there any evidence to suggest that Brexit uncertainties have caused UK companies to go to the wall before the Brexit deal has even been decided? ? Is this all unhelpful fear mongering? Apparently not, as a UK based airliner that carried 522,000 passengers on 29,000 flights last year has gone into administration with immediate effect. They say Brexit is to blame. The airline brand in question is Flybmi which has cancelled all its flights. They have advised all customers to not expect to travel on their purchased tickets.
What kind of airliner was Flybmi?
The UK based company was a true airliner SME, comprising of just 17 regional jet aircraft that provided flights to some 25 European cities. A total of 376 people based in the UK, Germany, Sweden and Belgium who worked for the airline now face the loss of their jobs. British Midland Regional Limited, which ran the East Midlands-based airline, has reported that "several difficulties" were to blame for the airline's crash landing to administration. These included a rise in fuel costs that "undermined efforts to move the airline into profit".
Flybmi, a UK airline that blames Brexit for its collapse
In case anyone was unsure about what major factors caused Flybmi's demise, on the airliner's?
website
they've issued the following statement:
"Current trading and future prospects have also been seriously affected by the uncertainty created by the Brexit process, which has led to our inability to secure valuable flying contracts in Europe and lack of confidence around bmi's ability to continue flying between destinations in Europe." ? Flybmi
The failed company has said it's unable to offer refunds to their customers who have already purchased flights through the airline.
?It is with a heavy heart that we have made this unavoidable announcement. The airline has faced several difficulties, including recent spikes in fuel and carbon costs, the latter arising from the EU?s recent decision to exclude UK airlines from full participation in the Emissions Trading Scheme." ? Flybmi
The stepping stones to administration
Apart from Brexit factors, according to sources at
Sky News
, Flybmi has also been struggling since British Airways snapped up its prime slots at London's Heathrow Airport.
What locations did Flybmi cover and which hub is most affected?
Flybmi flights covered and connected British air travel hubs including Aberdeen, Bristol, London Stansted and Newcastle to numerous European destinations including Frankfurt, Hamburg, Munich, Milan Bergamo, Oslo, Stavanger and Paris Charles de Gaulle. But will any of these flight hubs be affected by Flybmi's demise?
"This is I'm afraid a very, very bad sign for smaller airlines – many of which are struggling" ? Simon Calder, The Independent
Whilst airports in these cities are well serviced by other flights, City of Derry airport in Northern Ireland will be greatly affected by Flybmi's collapse, as it has lost its only connection to London Stansted.
Flybmi, the UK's first real Brexit casualty?
Whilst changing EU policies due to Brexit made operations far harsher for Flybmi, there were weaknesses in the company that caused it to flounder. In fact, it's competitor?Ryanair, was, once upon a time "a small, struggling regional airline" just like Flybmi, according to the
Independent
. Yet, after cutting costs and keeping fares competitively low, Ryanair has taken pride of place as Europe's premier budget airline. This is where Flybmi went wrong, as it continued to charge premium fares for certain routes.
Flybmi lost its footing in the UK airline market
Also, considering Flybmi also lost it's foothold at Heathrow to British Airways, the brand found itself between a rock and a hard place, cut out from a key travel hub, and more expensive than Ryanair that undercut them in terms of customer costs. It begs the question, why would customers choose Flybmi when Ryanair offers a cheaper service to the same key locations?
Brexit is bad, but companies with a weak core will flounder anyway
There's no doubt that the threat of Brexit made operational conditions worse for Flybmi. But as in all tricky economic times, only the most robust businesses will survive the storm…
Share this story