Out of all the founders and CEOs innovating and accelerating out-of-date technologies, entrepreneur and talented technocrat, Andre Haddad, most deserves the name digital pioneer.
Haddad's entrepreneurial journey has taken him across continents, and to impressive levels of success, by tapping into the early stages of the digital e-commerce revolution.
Haddad's path to Turo
It began as a childhood spent in war-torn Lebanon, where the young man with a passion for computers was forced to seek refuge in France, a country where he was to make his mark in the burgeoning internet industry for the first time.
Before founding Turo in the United States, Haddad co-founded iBazar, a European auction marketplace that he ended up selling to online retail behemoth eBay for a cool $140m. When it comes to accelerating online exchange services, I think Andre Haddad is one to trust.
So, in the words of Haddad, let look more in-depth into Turo, including how it may change, "the world as we know it".
Why Turo offers customers more than cars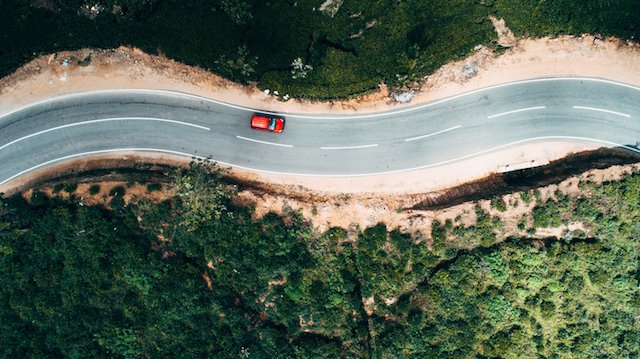 Turo is a car sharing marketplace. Think of it as the 'Airbnb of cars', where car-owners can offer up their vehicles for hire online for a number of days per month to help them with their car payments.
Moreover, users can get the flexible car services they need on an as-and-when basis. In short, both parties win. No longer will car-owners face the burden of heavy monthly car payments for vehicles they're not using often enough.
Instead of sitting in garages collecting dust, they are paying for themselves by being loaned out to consumers who need flexible car usage via Turo.
"If people have more options, they will make more sustainable choices. If you have an underused car in your garage, you may use it to drive one mile to the supermarket."
Speaking to Haddad, it's clear that Turo has positioned itself for the long-run, and is ready to make its mark as a forerunner in the shared mobility industry, where others will undoubtedly follow.
"Not having this option will make users think more rationally about what methods of transport they use to make different kinds of journeys."
But as we're all aware, it's the pioneers that are most remembered for breaking the proverbial ground on new ventures, and Turo is certainly doing that.
Like Airbnb, but better
Going back to the Airbnb comparison, whilst it's a useful illustrative comparison to outline what kind of service Turo provides, it's not entirely fair, as Turo is smarter than that. In terms of risk aversion, Turo more comprehensively protects its customers.
Both user and car provider are vetted before they join, and are protected by £20 million pounds worth of liability insurance, should customers fail to bring any sort of liability cover with them.
"The first way people use our app is locally, where the host and the guest live in the same city, the host may even be a neighbour, and the guest may want to hire a car for a day trip or long weekend. The second is where you're travelling somewhere, and you need a car to explore that region."
But this is not some basic functioning car sharing scheme, users can choose from a varied selection of motors, making Turo a pleasure-seeking experience for motor-heads, as much as a practical one for others.
Customers also have the choice of picking up their desired car or getting it delivered to them at a rate that undercuts many other car rental agencies so what's not to love
A company with impact
Fundamentally, Turo is going to have a monumental impact on reducing car-based fossil fuel emissions. So, Turo's not only a car-sharing marketplace that's improving the user experience for customers lending out their cars and car users, it's a company with an environmental conscience.
By starting Turo, Haddad is stimulating a culture of self-reflection when it comes to how we use our cars.
With more consumers using Turo and considering its recent UK expansion, Haddad may have a very large hand in influencing more of us to be car-smart, share our cars, and balance out the emissions burden in the process.
The mission
Launched in 2009, Turo's founding mission remains at the heart of what they do, claims Haddad. This includes trying to solve the car utility crisis worldwide.
More cars are being produced by manufacturers and vast numbers continue to be bought by consumers. But a vast majority of them are being under-used, which means consumers are wasting money on servicing and insuring their under-used vehicles.
"Cars are a big part of our lives, but they are inefficiently used. There are 40 million cars in the UK, 300 million in the US, and 1.2 billion worldwide, and the average utilisation rate of a vehicle is less than 10%."
Not only does this amount to financial wastage, but it's also certainly not good for the environment either. The fruitless manufacturing costs and car maintenance was enough to make Haddad and his team look to new alternatives.
Business growth
Well, it's certainly been impressive. In only seven years, 10 million users have signed up to use Turo and there are 300,000 vehicles listed for use globally accounting to a staggering 6 million booked days of care usage.
Haddad is particularly proud of Turo's user experience score and with a 70+ MPS score, why shouldn't he be Such a score, Haddad says, shows that a vast majority of users would use the system again and recommend it to others.
Mobility 2:0
Turo also offers customers luxury car options. (Founder Andre Haddad).
If Turo's built on anything, it's built upon a premise to innovate and achieve its founding mission. For Haddad, this includes transforming out-dated and underutilised car-use culture. In its place will be a car-sharing future that's easy on both consumer finances and the environment.
Here's what Haddad's mobility 2:0 will look like:
" Instead of owning a vehicle consumers will use their phones
" Transportation networks will be app based
" Cars will be used on an ad-hoc basis
" Consumers will have more flexible car options
" Fewer burdensome car ownership costs
Turo: The best option
To bring this vision forward Haddad and team have created a brand that boasts the best aspects of competitively priced car hire, with user-based flexibility and privacy. Although these factors may initially appear in conflict, Haddad has created a service that offers them all.
"For the lowest cost-per-mile, users can use cars that are easily available in their neighborhood or city, yet they have more control and privacy as they are driving the car. They have flexibility in terms of use period too, and can hire a Turo car for an hour, a day or a week."
With a global society that's ever aware of its environmental responsibilities, and with the cost of living rising for many in the west, it's no surprise that the shared mobility industry will become commonplace.
"In terms of what models are most popular on Turo. Our second most popular model is a Toyota Prius, the third is a Tesla model S."
Haddad also sees Turo as a way for consumers to 'try before they buy' when it comes to using electric cars.
"I'm personally motivated by electric cars, I own three of them, and share them on Turo."
He claims that he's seen a number of users who were previously unsure about taking the plunge on buying electric cars try them out on Turo and now are proud low-emission vehicle owners.
What's next?
Turo has recently expanded its reach into the UK, and Haddad and his team are adamant that they'll be listening intently to their British users and will develop and evolve Turo to suit the British mobility eco-system.
Well, what else would you expect from a founder who has built great success upon knowing what online customers need