The biopharma company solves small fundamental problems that currently hold us back from great medical advancement and has recently secured a partnership with FTSE 100-listed Croda.
As well as an injection of investment, the partnership will accelerate the commercialisation of SiSaf's technology, ProSilic, a next-generation drug delivery technology. But what else is in store for SiSaf ?
Here,?Saffie-Siebert unveils where she sees the business in five years' time.
Founder: Dr Suzanne Saffie-Siebert
Company: SiSaf
Website: www.sisaf.com
Turnover: Fundraised over $12m to date.
Your legacy
We want to be remembered as problem solvers in healthcare. There are excellent medicines out there in the world. But they can't necessarily work with the body. That's why we invented the technology, ProSilic. ProSilic helps medicines get into the body, protects the active ingredients and then it releases the drug where it is needed.
What is your business model?
We solve small but fundamental problems in healthcare. That allows us to work across both cosmetic product development and prescription. This is unusual for biotech companies, it's our USP.
How do you measure success?
We measure the success of SiSaf on our ability to bring products to market. When someone benefits from one of our products, that's when we can say we ve achieved something.
Growth plans
The next year is about generating further clinical data to demonstrate the benefits and versatility of our technology, ProSilic. We are also planning to expand our cosmetic skin care brand, Good Science Beauty, across the Middle East and China.
How did you fund your business?
When we started out, we applied for a grant from the EU, as well as small seed money from universities. We were successful, and this allowed us to pursue more research. Following that, we looked for VC funding. I've always made sure we ve secured funds from investors that care about science. It's really important that the people around us believe in what we are doing.
Your biggest technology boost
ProSilic! That's our flagship technology and why the company has received the investment it has. ProSilic delivers life-saving treatments more effectively. It helps medicines get into the body, protects the active ingredients and then it releases the drug where it is needed.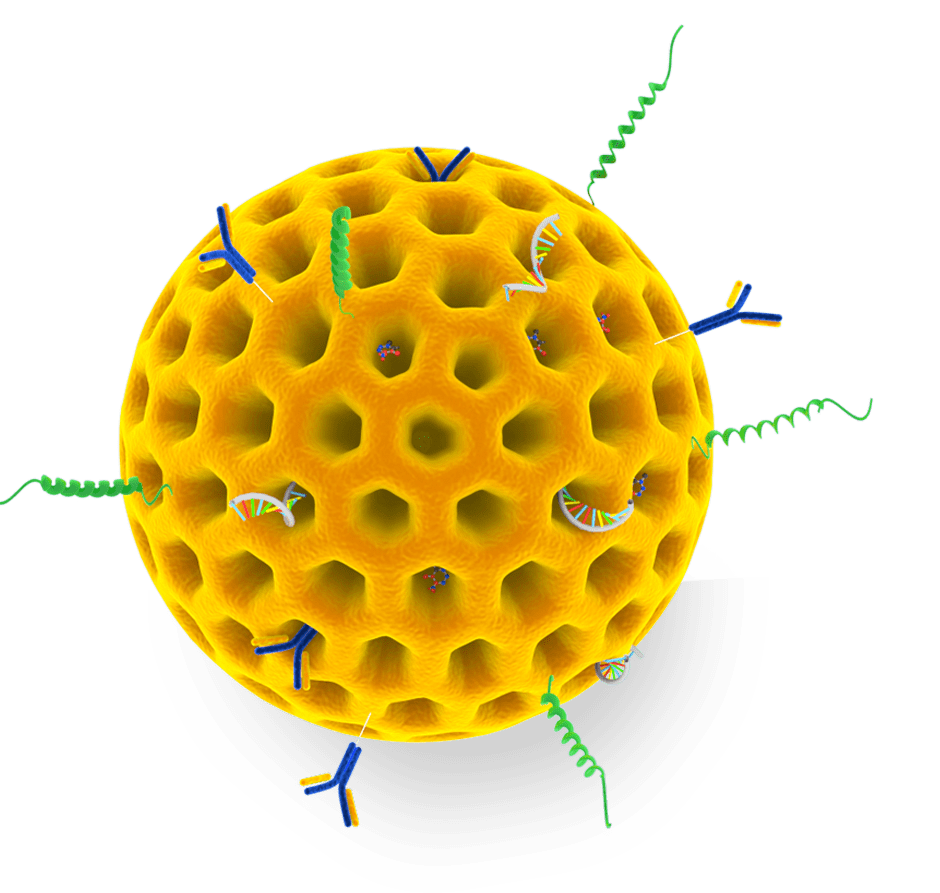 In five years
We want to have developed more products and helped more people. If I had to put a number on it, I want us to have bought at least two prescription products to market.
Your highest point
As of today, securing investment and a strategic partnership with an FTSE 100 company. For me, this validates our product, our approach and our potential.
Your lowest point
It's hard starting a business. In the beginning, we had limited funding. When you take on staff you feel a huge responsibility to make the business a success. You want to make sure you are looking after them in the best possible way and early days finding capital to simply cover their salary was a challenge.
It was a game-changing moment when our VC partners came on board. We worked together to make sure those that invested were interested in the science, not just the money. Now, they?ve stayed with us and reinvested three times.
What would you tell your younger self
There is always tomorrow. Keep going. There will be a better day.
Your policy wish list
More support for entrepreneurs in healthcare. When this is done well, the impact is huge. Take Silicon Valley. In the early days, the government in the US backed it. Entrepreneurs went there, failed and then thrived.
There needs to be adequate funding and support for startups in the early stages, whether they succeed or not. That's what creates the right environment to invent and advance new products and technology.
Your biggest piece of advice to other entrepreneurs?
Have a thick skin. It's a bumpy road, but if you can stick with it, it's extremely rewarding. Specifically, to other women, be confident. Go get it. You will succeed.
Guilty pleasure
Fly fishing. I love it. That's the only time I properly switch off. You have to go really early in the morning. I used to fly fish in Northern Ireland a lot when I first started SiSaf. The company was obtained its first support in Belfast. I also do a lot of sudoku and brain games.
What would make you a better leader?
To be a good leader you need to understand your business and your staff inside out. I started at the bottom as a lab technician in Moorfields Eye Hospital, now I?m a CEO. When you start on the shop floor, you become stronger leader because you understand both your staff and your business so you can lead them better You can communicate with your staff at all levels & able to guide them.
The one app you use the most?
My podcast App. I love podcasts!
A day in your life
I wake up at£5am. I drink a class of lemon water and check my emails. Time and space this early means I can get back to those in America and China. I have a cup of coffee with my husband before leaving for the office.
I?m in the lab every day. At lunch, I always go for a walk. I need half an hour to think. Then it's back into meetings. I normally present to potential investors every week. When I?m not at work I like being with my godson. He has autism. His condition has definitely spurred on my scientific work. I'd love to invent a product that could help him.
On your reading list right now
I?d say brain training games. I love them: suduko, crosswords, anything like that. I could do them for hours.
On your watchlist right now
Joy with Jennifer Lawrence. When I watched the film, I related to the main characters ups and downs.