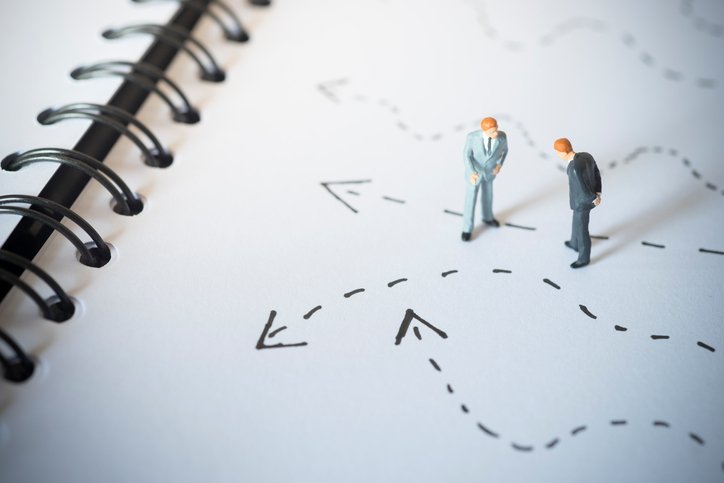 It?s not always a magic elixir, but sometimes struggling businesses require an injection of passion, pride, and vision. Fashion retailer Superdry has been in the news quite a bit lately with a string of negative stories based on flat-lining revenue and a string of profit warnings. Not too long ago Superdry was a huge British success story having been founded by entrepreneurs Julian Dunkerton and James Holder back in 2003, Julian having started out with a clothing stall on Cheltenham market!
The Superdry example
By 2011 the company had opened its first flagship store in London?s Regent Street and now you can?t go far at all without spotting the famous brand. Some would argue that it all started going wrong when Holder left the business in 2016 followed last April by Dunkerton.
A revamp by the management was followed by a downturn in sales and profits, prompting Dunkerton, as the company?s largest shareholder, to stage a successful six-month campaign to be reinstated to the board.
Five weeks on and he is the first to recognise that he has a tough task ahead but remains ?very excited about being back in the business?.
Was this an attempt at a bit of positive PR or the genuine reaction of a bloke who worked his way up from market stall maverick to multi-millionaire?
Passion or profits?
Now I?m not arguing that he might be trying to protect the value of his shares, but it seems to me that this is a man genuinely dismayed to see the brand that he so carefully built-up now so badly floundering. These are the actions of a true entrepreneur who, driven by thousands of hard hours, cares deeply about Superdry and is dedicated to returning the business to its previously stratospheric trajectory.
What?s the lesson here?
SMEs, do reach a stage where they require a board of directors – but they often still require that one person at the top to lead.
Superdry demonstrates that the transformation from SME to big business can often see the reasons for their initial success abandoned.
In this case, Dunkerton has already criticised the former management?s ?misguided strategy? and claims the board simply failed to understand the fashion industry. It is telling that he accused them of shifting away from being a customer-focussed design-led business with a strong brand identity to a consultant-led model.
My own journey
My own business, The Pimlico Group, has gone from me working out of the back of battered second-hand van to becoming London?s largest independent plumbing and services firm with a workforce of more than 450 people, a fleet of 300 vehicles and a turnover of around ?50m. One of the reasons for its huge success is that the business has remained family-owned and has stood by its family values and ethos. From day one, I wanted to rise above the disparaging stigma surrounding the profession. That?s why, to this day, my people wear smart uniforms, drive immaculately turned-out vans and act in a friendly, but professional manner. Naturally, I don?t run the business alone.
Retain that 'founder passion' but get specialist staff to help you in your decisions
I lead but have surrounded myself with a team of carefully selected and trusted people who share my vision and those same values as when I started out 40 years ago. It?s the same with Dunkerton, who is quoted as saying: ?I can?t wait to get started?. I appreciate this sentiment and still wake up every day thinking about how I can improve and grow my business. As interim CEO, Dunkerton is determined to maintain his creativity and deep roots in the fashion industry to reignite a brand which was launched with a collection of just five t-shirts. There are no guarantees of success in these uncertain times but better someone at the helm with true heart and vision than a bunch of consultant-led suits whose approach would be the same whether they were selling t-shirts or tins of fish.
Share this story