When Phillip Schofield came out as gay last Friday, it was a monumental moment for the This Morning presenter. Through tear pricked eyes he revealed "I had to tell the truth because, if I am honest, it was affecting my head. It was starting to damage me and it was hurting me a lot".
His seemingly out of the blue revelation has sparked a debate between many people in the industry as to whether it's necessary to disclose one's sexual orientation in the workplace.
While overall prejudice against same-sex relationships has decreased as society becomes increasingly diversity and inclusion aware, for workers employed outside the more liberal bubble of the creative industries, revealing their non-heterosexual sexuality can feel like a daunting and fear-inducing task.
There are currently 3.6 million people in the UK who identify as homosexual, but how open are they about their sexuality at work" What's more, whatAre the psychological effects of not disclosing one's sexual orientation?
Dr Elena Touroni,A consultant psychologist and co-founder & co-CEO of My?Online Therapy, comments on:
1. The side effects of living a lie every day
It's a very distressing way of living because you are having to hide your true self. The fear of being "found out" is likely to cause a lot of anxiety, but there will also be a sense of disconnection. It's difficult to truly connect with others when an aspect of yourself is missing.
2. How opening up about your sexuality can reduce distress, anxiety, and depression
It's likely to facilitate wellbeing across all aspects of your life. Being able to be your true self and openly express your feelings – perhaps for the first time – is going to be an incredibly powerful experience. It's going to help someone feel understood and more connected to the people around them.
3. Why talking about your feelings is crucial to better mental health and psychological wellbeing
We know suppressing our feelings doesn't make them go away. In fact, it's an incredibly ineffective way of managing feelings. It's the coping behaviours we adopt in our attempts to suppress them (drinking, substance misuse etc.) that cause us the most damage in the long run.
When we talk about our feelings, we realise that feelings simply need to be felt. They can't harm us, no matter how painful they are. Sharing our feelings helps us feel heard and understood – and therefore less alone.
Being a gay business leader
Hugo Minchin (MBACP), Director, co-founder and counsellor at?Talk to the Rainbow, the centre for LGBTQ+ therapeutic excellence based in Bristol, has given us some insight into the best codes of practice surrounding being out in the workplace: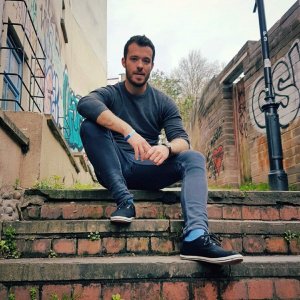 Real Business, (RB): Is it necessary to disclose your sexual orientation as a business leader?
Hugo Minchin, (HM):?There are no set rules when it comes to disclosing sexual orientation in the workplace; it's ultimately a matter of personal choice and should be entirely based on an individual's decision and how much of their private lives they choose to share with their colleagues or employees.
I do, however, strongly believe that businesses have a duty to make their environment open and inclusive and work towards cultivating an environment of acceptance, equality and equity. Disclosure doesn't have to be part of this process. Staff and business leaders are entitled to be private and, by equal measure, entitled to work in an environment in which they feel comfortable enough to be themselves without the fear of discrimination or judgement.
RB: Should people 'come out' to set an example of an inclusive and non-discriminatory workplace
HM: Role models are tremendously important in both the cultivation of acceptance of the self and from others. However, I think it is a shared responsibility for anyone working within a team no matter their background, ethnicity, sexuality or gender- to set an example of inclusivity.
This can be done through encouragement, picking colleagues up on potentially derogatory language, strong anti-discrimination policies, listening to staff and concerted diversity training. This also often leads to a team working together more effectively and in a more unified manner.
The decision to be open about one's sexual orientation when in the public eye or as a business leader,?as recent news about Philip Schofield is testimony to, is a brave move. Likewise, some of the negative reaction we have seen to the news is further proof that we have some way to go yet to achieve true acceptance. But those who do come out and are open about their sexuality like this play a huge role in encouraging others to be more open and serve to shift the debate further on down the road to equality.

RB: As a member of the LGBT community yourself.. what was your experience coming out in the workplace

HM: I have been relatively fortunate in feeling fairly anchored in my sexual orientation throughout my career. In fact, I've often found that being open about it feels quite liberating in the workplace. I have equally encountered environments through work where I have felt uncomfortable being open about my sexuality and also worked in countries where doing so was against the law.
I have found those situations very difficult, not because I desperately wanted to be open, but because I felt it wasn?t ok with me being myself. Much as in life, in a work environment, I've had to use my common sense and make a judgement call about how open I am prepared to be, and what the consequences would be of being so.
Over the years, as I settled into professional stability and success, this has mattered less, and I was increasingly able to base my decision of being open less on an evaluation of the consequences and more on what felt was right for me.