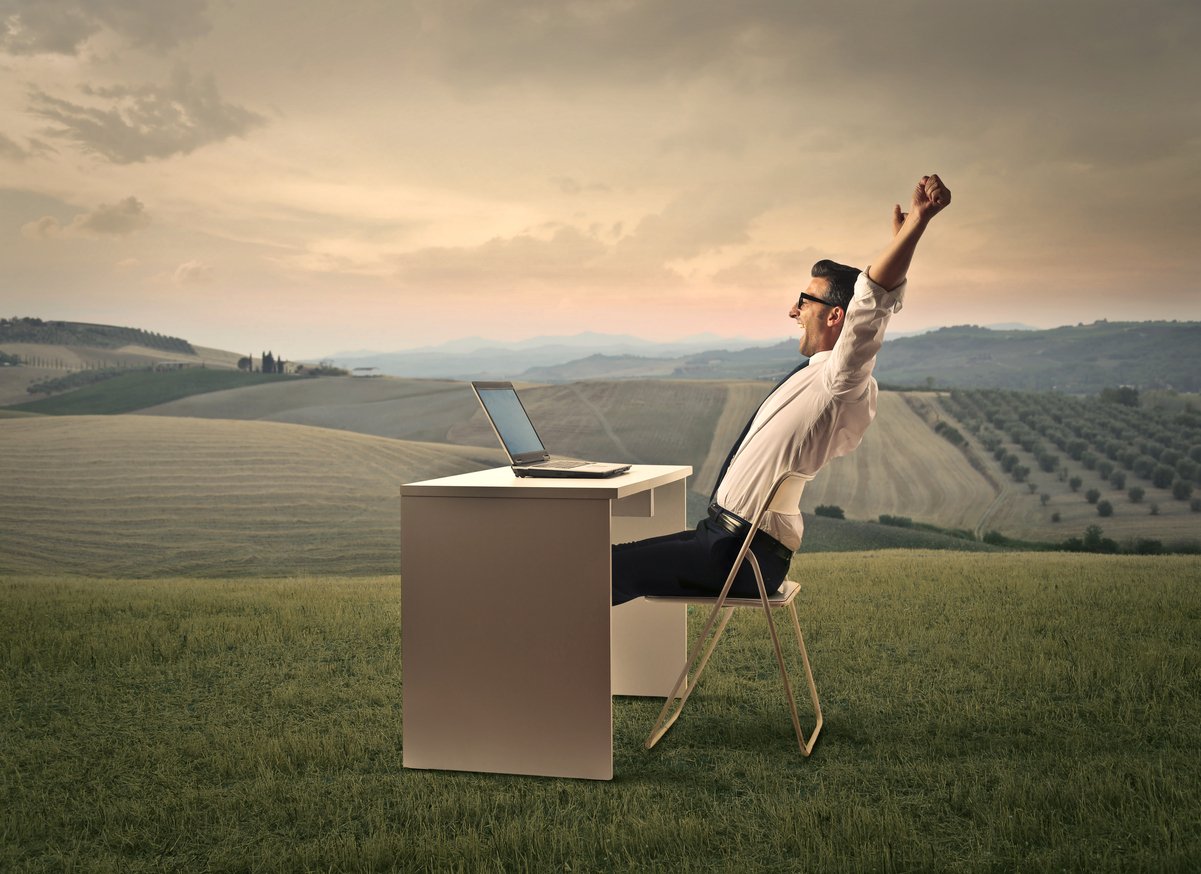 Unlocking the "digital potential" of Britain's
rural businesses
by increasing connectivity and removing constraints around ecommerce could add up to £26.4bn to the rural economy annually, a new study has found. Research commissioned by Amazon and carried out by think tank Rural England and Scotland's Rural College (SRUC), has revealed that greater use of digital tools and services could provide up to 8.8 per cent per year in gross value added (GVA) goods and services in the UK countryside. While micro companies and smaller business would see the greatest benefit from further digital adoption, medium-sized rural firms that employ between 50 and 250 staff could see additional turnover of as much as £700m per year. The so-called rural economy currently contributes roughly £299bn per year to the UK economy overall, the report found, with 80 per cent of rural firms claiming that digital tools and services are crucial to future growth potential. Cloud computing was the digital tool rural business owners were most excited about. According to the study, 67 per cent of rural owners saw cloud computing as their biggest future driver of growth. Meanwhile, 5G mobile connectivity was also seen as important to rural businesses, with 54 per cent of owners saying it was vital to their venture's future. The Internet of Things and machine learning (or artificial intelligence) are also seen as important tools – 47 per cent and 26 per cent of rural owners respectively viewed these technologies as important to their future success of their business. The typical rural firms were revealed to be family-operated, home-based and owned by people aged 55 or over, employing fewer than ten people. Some eight per cent fewer rural businesses than "urban" businesses (those based in towns and cities) could boast an annual turnover of more than £1m, while 20 per cent more had an annual turnover of under £50,000, according to the research. Commenting on the study's findings, chair of directors at Rural England, Brian Wilson, said: "Rural businesses are to some considerable degree already strong digital adopters, and most recognise the importance of going further in future. "However, their ability to go digital has been held back by constraints which have included connectivity but also extend to a lack of skills, training and resources. "To help address these constraints and boost rural economic productivity, we believe there are some straight forward 'quick wins', which if delivered locally, nationally and UK-wide, could have a significant and positive impact on the quality of life for rural communities and the UK economy as a whole." Head of policy at the Countryside Alliance, Sarah Lee, added: "Achieving full connectivity, investing in skills development and encouraging more rural businesses to maximize the digital opportunities already in existence will enable rural communities to achieve their full economic potential. "This report shows that far from being a secondary issue, a rural digital strategy should be central to the government's plans to create a stronger economy and fairer society."
Five measures to unlock the digital potential of rural businesses 
The research outlined a number of recommendations to encourage greater digital adoption in rural areas, both for the public and private sectors.
(1) Streamlining digital support services
Setting up a single portal for information and local directories to provide guidance and support that fulfils the digital needs of rural businesses.
(2) Digital Enterprise Hubs
Opening new hubs in rural towns which businesses can use or visit for better connectivity, startup workspace, hot-desk space and training.
(3) Training and skills development
Local collaboration between employers and education providers, improving retraining opportunities and ensuring short training courses and online tools are more readily available to small business owners for life-long learning.
(4) Accelerated business adoption of digital connectivity
Encourage businesses using superfast broadband to champion its benefits to their peers locally, offering practical real-life examples of success, and prioritise investment in connectivity and digital tools.
(5) Stronger rural targeting by existing policies and strategies
Making support for digital growth a key objective in future rural business support programmes and encourage larger technology-driven firms to implement policies focused on greater digital adoption in rural areas that shares best practice and provides practical hands-on support for smaller companies
Share this story