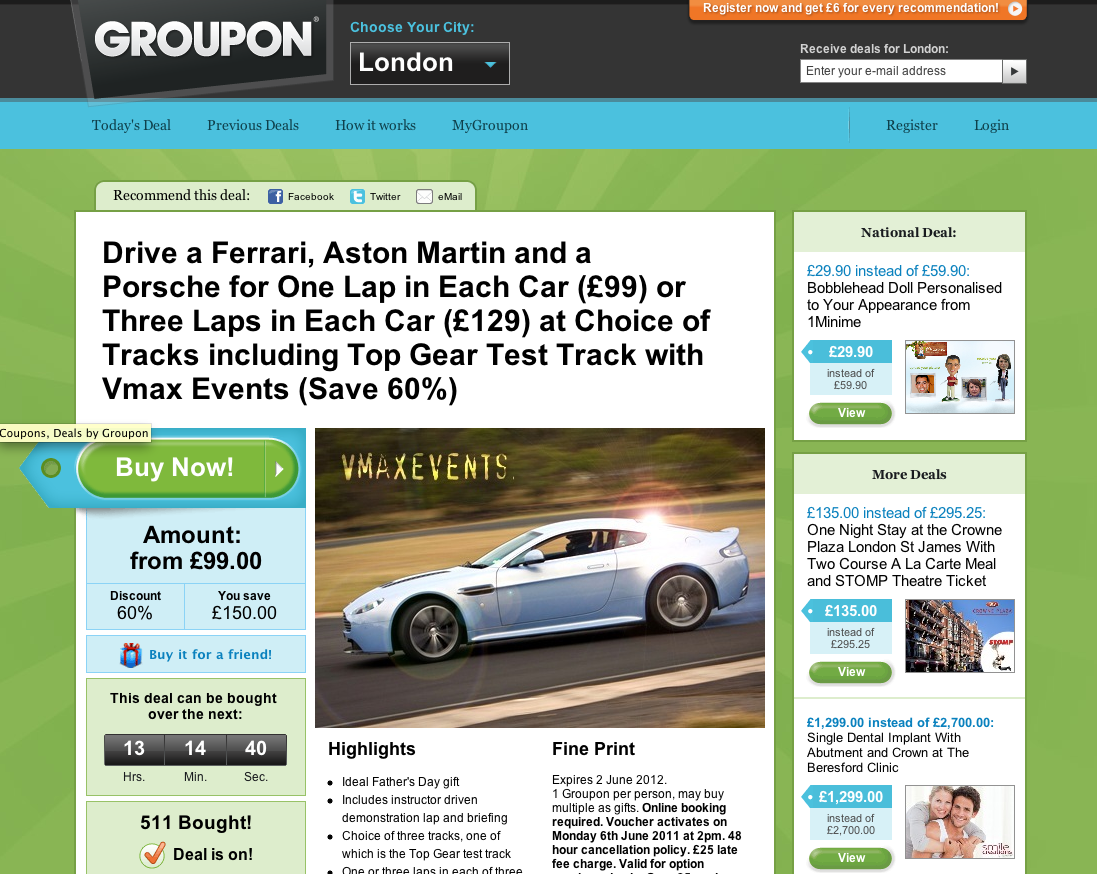 Groupon's preliminary IPO documents use Groupon's London operations as a case study, illustrating just quickly the group buying website is growing in the UK.
Groupon entered the international markets by acquiring CityDeal in May 2010 (trading as MyCityDeal.co.uk in the UK). We thought we'd take a closer look (you can view the full numbers below). The numbers are, again, impressive. From "only" 159,156 Groupon subscribers in June 2010, this balloons tenfold in nine months, to over 1.6 million subscribers by the end of March 2011. Of these subscribers, cumulative customers (ie the total number of people who have actually
spent
money
on Groupon coupons) totalled 144,933 by the end of March. That's nearly a 10 per cent conversion rate not bad! And with an average revenue gained per coupon of $50, revenue is strong. In nine months, Groupon's London revenue has grown by a cool 1,082 per cent, from $1.7m in June 2010 to $20.1m by the end of March. The real question is, of course, whether Groupon's spectacular growth is sustainable. Will the company continue to grow at this pace Of course not. Groupon will eventually reach a plateau. But will this plateau remain high, or will competitors (Google Facebook?) snatch market share back from Groupon? And let's not forget that Groupon still isn't profitable last year, Groupon Inc made a loss of $390m. What do you think" Is Groupon over-hyped Or will it deliver the goods?
Share this story