Small businesses have to fight against the odds to survive, and that's why it's important that owners understand what makes a business grow.
A business that doesn't grow eventually dies and small businesses are more likely to fail with 20% of them closing in their first year. These statistics rise to 50% by their fifth year of operation.
When growing a business, many different things have to be considered, from deciding upon an effective growth strategy to thinking about how your business is going to target, engage and retain a loyal customer base.
During the early stages of running a business, owners tend to take on sales, marketing, financial and customer care roles as well as being a strategic leader, that's at least until you've grown your business enough to afford hiring more people.
How to grow your business
With so many different aspects to consider, thinking about the first step when growing a business can feel overwhelming. The best place to start is deciding upon a growth strategy.
1. Have a growth strategy
With 64% of UK employees dreaming of starting their own businesses, there's no doubt that Britain is a nation with entrepreneurial aspirations.
Considering that 83% of Gen Z, (the country's future majority workforce), also want to start their own businesses, it's essential that everyone understands not only how to start a business, but how to grow one too; implementing a growth strategy is a good place to start.
Whether you're the owner of a startup, a small, or a small to medium business, having a growth strategy is essential to grow at scale. However, implementing an effective growth strategy takes time and they should be tailored to the individual business in question.
To make a start on their growth strategy, business owners should ask themselves a series of questions, such as as the ones below:
Where is my business right now?
How do I get it from here to where I want it to be
What makes my business different from my competitors?
Why do my customers come to my business instead of them?
Who is my ideal customer?
Once these questions have been answered, owners can determine the central value of their business i.e, what makes the business special/stand out.
Dealing with these questions can also help owners solidify the company's mission(s), including short, and longer-term goals, ie) right now, we reach X customers, but in five years time, we aim to reach Y. These aims are all central to determining a growth strategy.
Owners should then establish the "facts" of their business, such as what the revenue streams are. Following this, they can start analysing their major competitors, and evaluate what their own brand's strengths are.
While these strengths may not initially seem like advantages, for example, ?our competitor is larger than us?, unique facts about your business can give it an edge against your competition, ?but we are smaller and therefore more agile to market changes.
Once you establish and analyse ?unique facts" and 'strengths related to your business, you can use them as tools for growth.
2. Adopt new technology
Business, like the rest of the world, is going digital. This means you could be missing out on key growth opportunities if you ignore new technologies that can simplify your life or streamline processes in your business.
If you're having trouble warming to this new digital age, remember that technology is about innovation, and finding new ways to do things that drive success.
A majority of the workforce will soon be Gen Zs, the oldest of which are currently 22 years old. They are entering the job market as digital natives, meaning they bring with them unique insights and are able to use new technologies immediately.
As an employer, you don't want to appear resistant to new technology, as this could put this talented new talent pool off applying to your business, potentially stalling growth via missed opportunities.
While technology can be used to make existing business processes easier (such as automating laborious administrative processes), it should also be used to find new and effective ways of doing business that will drive growth. What's more, the technology doesn't have to be hard to use, take digital marketing technology for example.
3. Have a digital strategy in place to help grow your business
Having an online presence is a prerequisite for any successful business today. However, it's pointless if there isn't an effective digital marketing strategy underpinning it; as businesses will miss out on key customer engagement opportunities.
Here are the points to be thinking about before deciding upon a digital marketing strategy:
What are your aims?
What are your tactics?
How are you going to measure performance
Some business owners make the mistake in thinking that a nice looking business website is all that's needed to grow a business online. But this isn't enough. They must make sure that business websites are search-engine optimised and user-friendly, especially for mobile device users as well as desktop-based browsers. Retail businesses, in particular, should have a fully integrated and fast response e-commerce 'shop" on their websites too. With statistics showing that online consumers are increasingly making purchases from mobile or tablet devices, businesses must also ensure their websites cater to these preferences.
How to do it
However, an effective digital strategy doesn't stop with a pretty website, business owners must also ensure they take advantage of the various social media channels on offer to better target and engage with their customer base, (also known as social media marketing).
For example, if your business offers a service, twitter is a great tool to engage with customers when dealing with complaints or promoting your level of customer care or support generally. Email marketing is also an effective way to remind your loyal customer base about your goods and services or to update them with news about the business.
SME owners must never forget the ?digital" in digital marketing, as these technologies boost growth by allowing businesses to reach audiences they wouldn?t have been able to otherwise, as well as helping them build a loyal customer base.
4. Train your staff
Investing time and money into staff development can help a business grow by making employees feel like engaged, motivated and most importantly valued assets to a business.
Motivated staff are more likely to go the extra mile in a business, pushing it towards growth, leading to higher productivity and output generally.
At a basic level, well-trained employees have the competency, aptitude and skills to keep the business running when you're busy or away, and will be able to service customers better.
Training staff starts by setting up a staff training programme in your business. Whether you do it via a PowerPoint presentation or print out a booklet for them to keep, ensure you write down what you want your employees to learn in order to work in your business.
This includes the knowledge and skillsets you believe are vital for them to do their jobs well.
Start by covering the most basic skillsets you expect from staff and build from there to cover more specialised or sophisticated skills certain members of staff might need in your business. Running through these expectations with staff will help you to identify any 'skills gaps" in your team such as lack of training in computer software.
Without basic skills training, such as software training, staff may not be able to perform the more sophisticated forms of operations in a business. Ensure you upskill them from the ground up, as it's more time-consuming to re-teach staff than to build on a strong basic foundation of knowledge and skillsets.
How to train your staff
Holding regular training sessions can be useful. A popular option is holding sessions where teams can get together to learn a new skill over their lunch-break.
Also known as ?lunch and learns," you don't always have to do the teaching. In fact, employees themselves can take turns hosting these sessions, using their specialist knowledge in a certain area of the business to upskill their peers.
Bringing members of different departments together to work on collaborative projects can also help the natural exchange of skill-sets across a business.
However, training and upskilling staff can be a redundant exercise if it's not implemented regularly and if goals, objectives and performance reviews aren?t put in place to ensure they are learning and progressing.
4. Be ?modern" with taking payments
With consumers demanding increasingly flexible payment options, smaller businesses must offer them as many different payment options as possible.
It might come as a surprise to some readers, but many SMEs are still not accepting card payments. Statistics from 2017 revealed that as many as 2.6m small businesses didn?t offer this payment facility. What makes this fact particularly worrying is that cash payments stopped being the main form of payment the same year.
Only last year, debit card payments were the most popular payment option for consumers, accounting for three in every five transactions. Small business owners must, therefore, ensure they have card machines in their stores, including a contactless" payments option.
For retail businesses, in particular, it's vital that consumers can pay for goods easily online. Having a fully functioning e-commerce 'shop" on their business website is vital. Businesses should also provide a variety of payment options for customers; from online to in-person and even over the phone, ensuring that all customer payment preferences are met.
SME owners on how they grew their businesses
1. Ceri-Jane Hackling, managing director, Cerub PR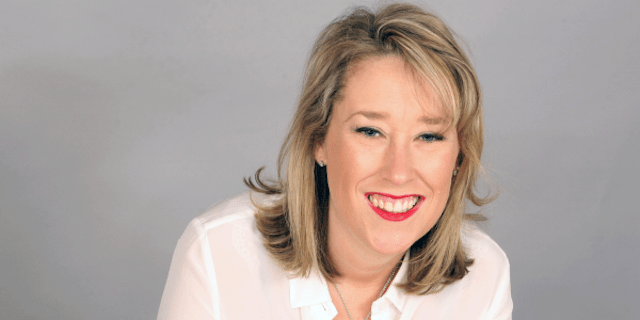 On networking
I started my business working from my spare room with my partner's laptop and my mobile phone. The most important thing I did was to start networking. When I started the business I hadn?t even realised that networking was for small businesses but I made an effort to attend as many groups as I could so that I could decide which ones were right for me and which weren?t. Through networking, I met a lot of people but I realised quite quickly that I wasn?t necessarily going to meet clients through the people in the room, but through the people that they knew. I gradually began to grow my network which meant I met people who could introduce me to other groups and other people, potential suppliers and a support network of people who were also going through the same challenges I was. I still network and have stayed in touch with a number of people I met in the early days and many have become friends. In the early stages, I was very keen to keep costs down. I know many people who have started a business and move into offices straight away but I wanted to make sure that we had a very strong client base and money in the bank before we even considered moving into premises. Even though I had staff, we worked from my house until the end of 2007 and moved into our offices four years after I started the business.
On making mistakes
We ve been in business for almost 17 years but it hasn't been plain sailing. I've made mistakes in employing people and have employed people because I liked them rather than because they could do the job, so if you're in a small company it's worth getting someone external to interview with you to give another perspective. It's worth realising that if you have made the wrong decision, it's better to admit it and cut your losses early otherwise you run the risk of letting clients down and upsetting the harmony in the office.
I've also been too trusting with clients. We ve had clients who have ended up not paying invoices for several months and I've told the team to continue to work with them trusting that they would pay the debt. Looking back I would be much tougher and stop work much earlier. We ve had clients go into administration which means that you don't recoup any of the outstanding money. The main thing I've learnt is to take a step back from the business. When you're working with clients you can get absorbed in the work you're doing which means that you run the risk of taking your eye off the most important thing which is growing the company and generating new work. As the boss, it's your responsibility to look at the bottom line, focus on the business plan and plan for the future. Delegate where you can and look at the big picture.
2. Simon Crowther, founder of Flood Protection Solutions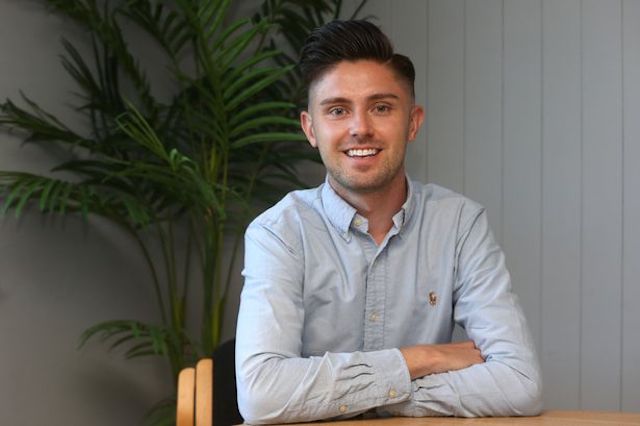 On credibility
I was just 18 when I founded the company, and I knew that building credibility would need to be key for us to succeed. I believe one of the reasons the company has been a success is due to us having a distinct focus on credibility as a key differentiator. As the Managing Director I set my goals high knowing I needed to excel not only with qualifications, but also my industry profile. I built my personal profile through a strong focus on PR, including speaking at industry events and being featured on Sky News as their flood expert. Alongside this, I became Chartered, and have won multiple awards, including being featured by Forbes Magazine in their 30 Under 30 List. This was a key differentiator from others in the sector, and the additional qualifications obtained allowed me to expand the company into new areas. I have also had a strong focus on the profile of the company, working hard to win company awards, obtain case studies and testimonials, along with slick digital marketing for our company to appear as credible as possible. We have an enviable client list including Thames Water, the NHS and Environment Agency.
3. Jacqueline Barleycorn, founder, The Great British Porridge Co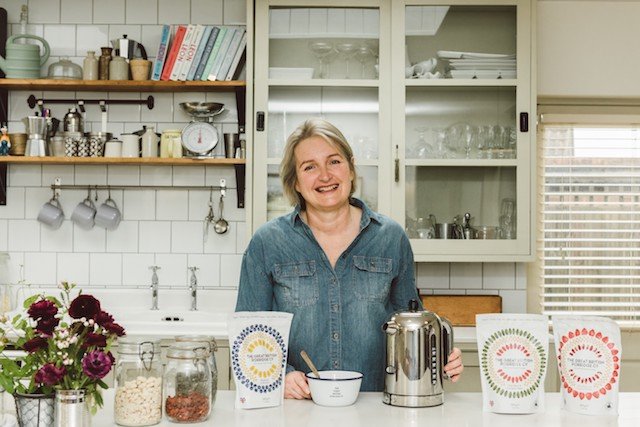 I put in approximately £30k of my own savings into launching my 100% natural, no added sugar instant porridge brand and I convinced my husband he didn?t need his dream car he was saving for 😉 I totally underestimated how much I would need to put in, there were so many unthought-of costs that kept cropping up. I started by setting up a Facebook page and selling through there, then approaching retailers and then having a website designed.
On marketing
I mainly spread the word through social media, it's such a great tool. Then shops started stocking it and it just started snowballing. I realised quite early on that to grow the business I really didn?t have the expertise so managed to find myself two amazing business partners Hayley and Matt Hunt who have already grown their own businesses The Protein Ball Co. to over £4m in turnover to help me. Luckily they believed in the porridge from day one and loved it. They were big fans of it so I kept dropping round to see them at their office delivering bags of porridge, asking their advice and telling them how well it was doing till they took the hint 😉 One of the biggest challenges is to get things like packaging and ingredients at a low enough price to make the porridge at the right price you need to buy in massive quantities but you can't do that until you have massive orders and you don't get those till you get the porridge to the right price. It's a very challenging vicious circle. It's also important to realise that you can't do everything yourself and finding people to help you means you can focus on what you are good at rather than spending valuable time on what you struggle with. I think it's important to trust your gut instinct, and expect it to be a lot harder than you thought! You?ll live and breathe it and never switch off .but the highs from it are amazing and makes it all worthwhile. I get some nights where I can't sleep simply because of the excitement of it all. Running my own business is an incredible experience!