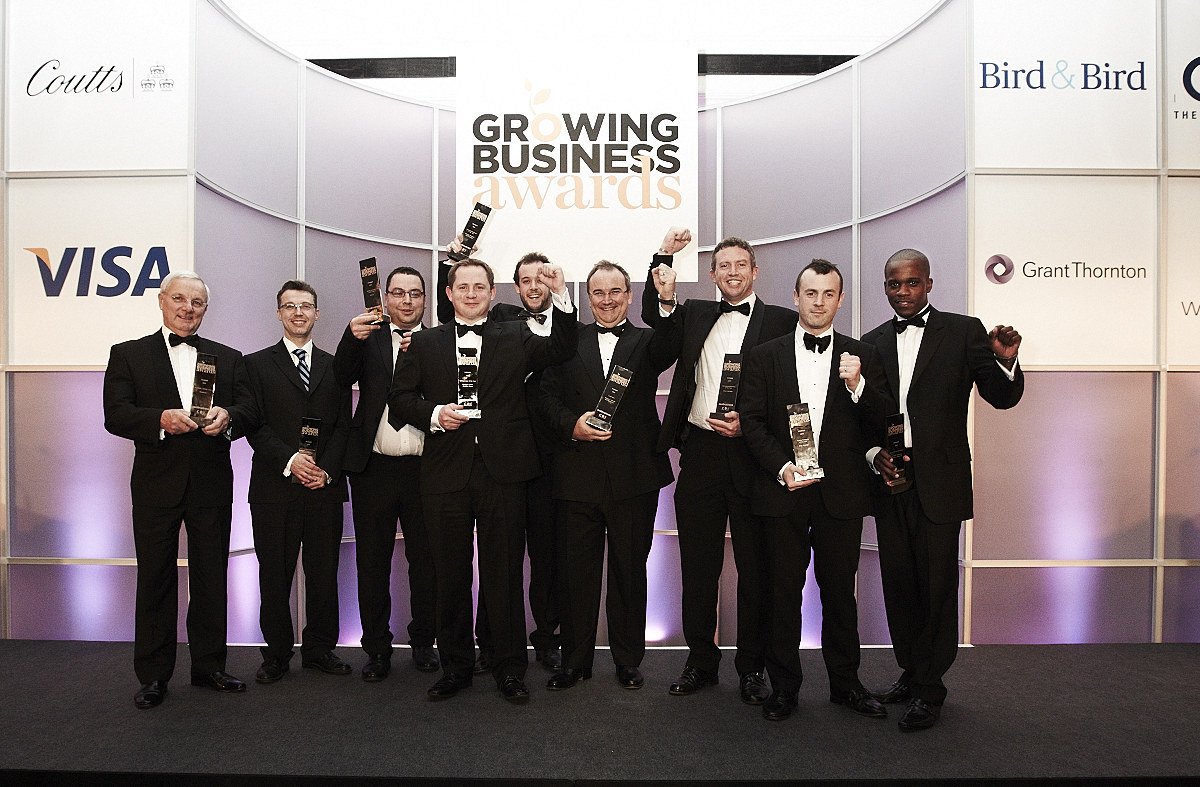 Created by Real Business and the CBI in 1999, the Growing Business Awards are the most established recognition for UK independent and entrepreneurial businesses. This year's event kicked off the first Global Entrepreneurship Week ? where enterprise activity is being championed across the world. Founded in 2002 and AIM listed in 2007, London-based
Monitise
provides mobile banking and payment services and has partnerships in place with most UK high-street banks. It also provides services to over 250 financial institutions in the US, has more than 4.5 million users worldwide and has a global agreement with Visa to service its 1.9 billion card users. Lukies, 37, left school when he was 16 and prior to founding
Monitise
set up epolitix.com, the portal for Westminster, Whitehall and the devolved institutions. The Growing Business Award judges praised the scale of his vision and said that Monitise was the quintessential example of a UK-based innovation-led, international, entrepreneurial business. Elsewhere 25-year-old George Graham, MD of
Wolf & Badger
, walked away with the Young Entrepreneur of the Year award. Graham left a job at PricewaterhouseCoopers two years ago to set up his innovative business which promotes, supports and retails independent and emerging fashion brands and designs.
Other winners include:
Company of the Year:?Ecotricity
The Stroud-based social enterprise supplies more than 50,000 homes and businesses across Britain with green energy, re-investing the money from its customers? bills to create even more sources of renewable power.
Young Company of the Year: Ovo Energy
Based in Cirencester, Ovo Energy launched in 2009 with the aim of providing fairer pricing, transparency and better customer service for energy customers. In a very competitive market, it is challenging the status quo.
International Business of the Year: Ella?s Kitchen
The Henley-on-Thames firm provides healthy, organic food to toddlers and babies ? a formula that has seen it expand successfully on an international scale.
Made in Britain award: Peratech
Peratech, based in Yorkshire, owns and develops an entire area of material science called QTC (Quantum Tunnelling Composite), which can be used in a wide variety of applications, such as the next generation of touchscreens.
Digital Innovator of the Year: Unruly
Unruly specialises in online video advertising and has grown from a virtual unknown to global market leader, set to achieve ?18m?turnover this year.
Best Venture Investment: SEP/Zeus Technology
Scottish Equity Partners (SEP) invested in the cloud computing software provider Zeus Technology in 2005, before selling to Riverbed in 2011, yielding a 12x return.
Young Star of Enterprise:?Samuel Kasumu, Elevation Networks
In April this year, 23-year-old Samuel stepped down as CEO of Elevation Networks, the social enterprise that he founded which tackles youth unemployment. He currently remains a trustee of the charity and is also a board member of the Peace Alliance.
Local Hero of Enterprise: Denys Shortt, CEO and chairman, DCS Europe
A highly successful entrepreneur and proud son of Stratford-upon-Avon, Denys Shortt commits himself to a huge array of local community projects ? from supporting the town's football club to mentoring to launching an ambitious new project to place helipads on rooftops alongside accident and emergency wings. ?We?re delighted to have supported an event that has brought together an inspiring collection of some of the finest British entrepreneurs and innovative companies in one room," says?Neil Bentley, CBI Deputy Director General.?"Warmest congratulations to the winners ? the CBI wishes them every success in the future.?
Matthew Rock
, co-founder of Real Business, describes the winners as "beacons of light for Britain and testament to the entrepreneurial talent, innovative thinking and business acumen that we have in this country." The Growing Business Awards are supported by Coutts, Visa, Land Rover, Bird & Bird, Cavendish, WorldSkills UK, Grant Thornton and Cass Business School. Previous Growing Business Awards winners have included entrepreneurial champions such as Autonomy, Stylist, Moneysupermarket.com?and DVD rental giant LOVEFiLM. This year?s awards ceremony took place at the London Marriott Hotel, Grosvenor Square.
Share this story