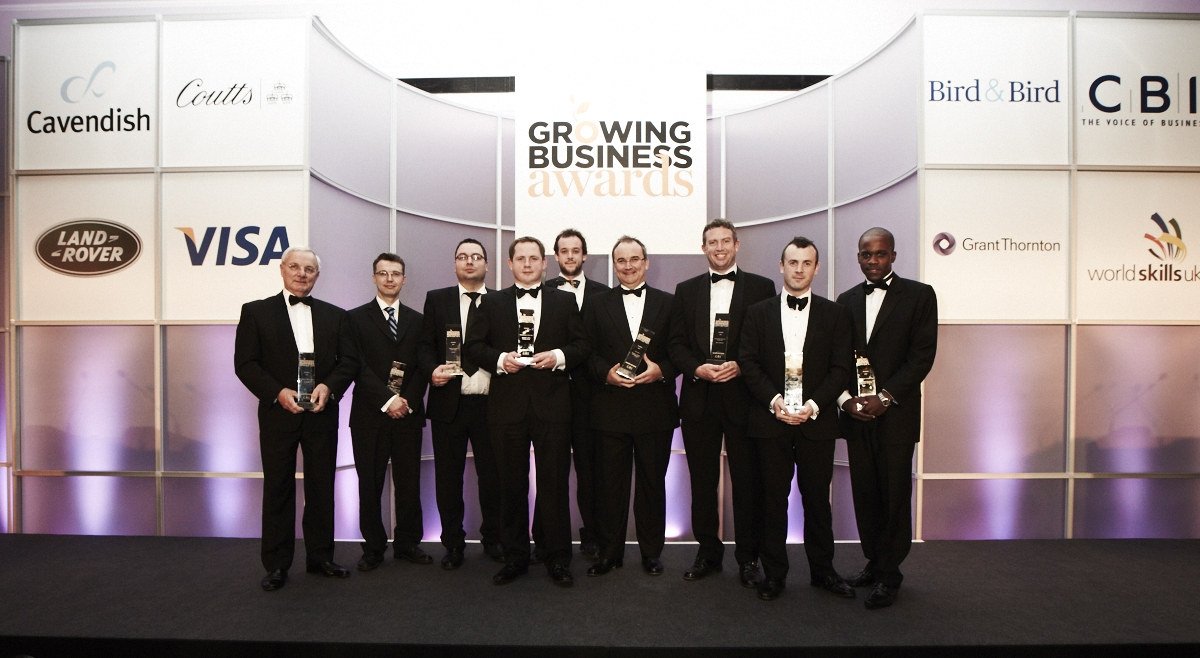 The Growing Business Awards 2012 are open for entries and you know what that means: new open doors for your business.
Year on year the Growing Business Awards push tomorrow's champions in the right direction and help businesses reach their full potential. Because we know that high-performance businesses are the way to economic stability, and deserve to have as much support as we can give them. This year's categories will put the spotlight on growing and mid-sized businesses with some of the greatest potential this country has to offer. Innovator of the Year, Young Company of the Year, Export Champion of the Year, and Digital Champion are only a handful of tastes on the ceremony's menu. Our judging panel will be led by some of Britain's most successful business leaders. Growing Business Awards winners will join a line of champions who have since become household names of British enterprise, including
Innocent Smoothies
,
Autonomy
,
LoveFilm
, and
Wonga.com
. Winners will learn new high-performance strategies to boost their growth, get the chance to build an exceptional network at corporate level and promote their business across a wide-reaching media network. But we're excited for a ceremony this November that will not only celebrate the winners, but bring together the Real Business network of successful, growing, mid-sized business leaders, entrepreneurs, financial directors and forensic business people, for a night of networking and celebration. So don't forget to nominate your business for a
Growing Business Award 2012
before the entry deadline hits on September 21, and join us on November 27 as a winner, a nominee, or a guest.
Share this story