HH Global impressed judges at the Amazon Growing Business Awards 2017, which allowed it to win big literally.
The firm was crowned Growing Business of the Year: Larger Company (Turnover £50m+), seeing off the likes of SaaS platform Acturis, Caribbean restaurant chain Turtle Bay and energy company Utilita.
A leader in outsourced marketing services, which span creative campaigns, packaging, print and technology, HH Global has a presence in 43 countries.
HH Global CEO Robert MacMillan spoke with Real Business about the company's growth journey from two-man team in 1991 to now and the future.
You?took home the Growing Business of the Year: Larger Company (Turnover £50m+) award at the Growing Business Awards. What do you think helped you see off the competition?
Our?growth and success is unique in our sector typically our competitors are large corporations, listed or private equity-owned and have a short term financial focus.
HH Global's proposition is for the long term and is clear and focused. We are owned and run by a world-class?management team who are driven towards growing HH Global to become the world's most innovative marketing execution partner.
To add to this, our extensive portfolio of blue chip clients across the globe will always reference us and this speaks to our exceptional'service delivery and gives us huge potential for growth.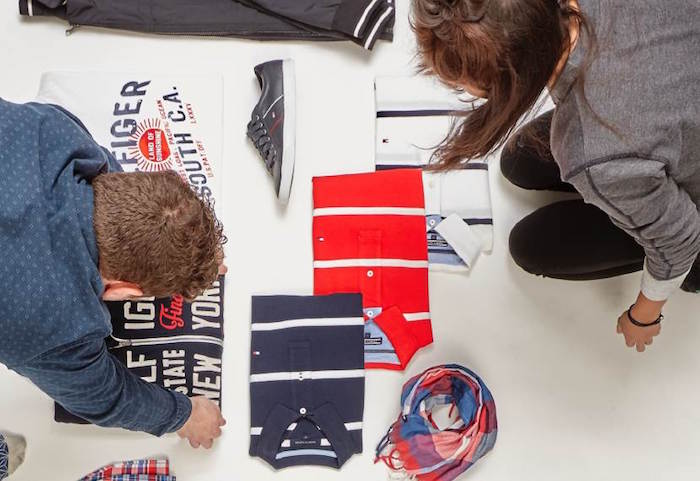 How?much does winning mean to you?
WeAre delighted to receive the Amazon Growing Business Award as recognition for our ongoing growth and strong track record. As an independent business, we can't afford to spend fortunes on marketing like our competitors and this gives us positive publicity based on an independent and diligent process, and therefore has much more credibility.
It is also great for our staff around the world in 43 countries, who continuously demonstrate passion and pride in all that they do. This will continue to drive us forward inthe years to come.
The business has grown significantly since launch when it had just two people. With 850 staff today, what do you look for in staff members?
All?our staff work towards a common goal, they are passionate and really care about what they do and are experts in their field. We look for staff who align to our core company values. These include:
Love our customers
Pursue excellence relentlessly
Innovate and take the lead
Feel empowered and be accountable
Act with integrity and trust
Have passion and pride
What?was the key to achieving growth over the years?
The dedication and integrity of our people. They have been able maintain long, robust relationships with our clients. Over the past five years, we have retained 100 per cent of our major clients, while securing a number of additional new contracts. Our recent globalcontract wins means that substantial growth we have seen shows no signs of slowing down.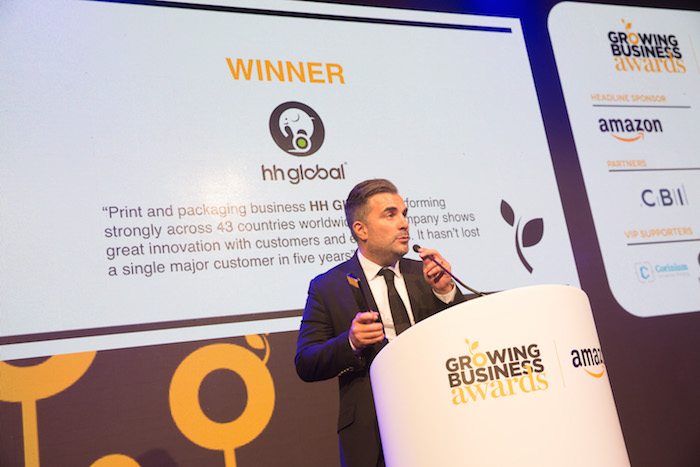 Can?you recall any major challenges that you met along the way?
Due to the visibility and business-critical nature of the work we produce for our clients, we have to ensure that everything is executed to the highest standard in multiple global markets. We have built robust systems, procedures and technology to support the consistent delivery of these standards and continue to invest to ensure our technology enables us to stay ahead of the market and meet our clients ever changing needs.
With'sustainability and innovation at our core we have strived to find ways to incorporate these values across our supply chain – whilst maintaining our high standards and working to our clients demanding requirements.
Finding,"hiring and maintaining the best talent to support our rapid growth can also be challenging. These challenges have been overcome by offering progression and opportunities across the company, and our growth and success attracts the best new talent from bothinside and outside the industry.
By giving our staff the opportunity to work with world-leading brands as part of a growing business, we help our colleagues to achieve their highest potential in every part of HH Global.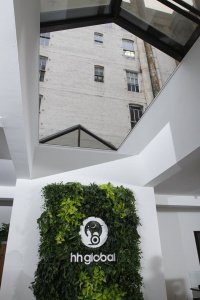 WhatAre the major changes you've seen to your sector since launching?
Changingconsumer demands have lead to a rise in digital marketing. This has lead HH Global to invest in our digital network, and we now have a hugely talented global studio team, who work to produce high-quality creative production in both print and digital formats.
This has opened the door to delivering sustainable projects for our clients and therefore reduces the environmental impact of their marketing activities.
There has been an increased global alignment from our clients, who now demand connected solutions to support their business and deliver a consistent quality of work across the markets.
As?our industry has matured in the EMEA region, large cost savings have become less readily available. Therefore we now invest heavily in innovation and have an innovation team dedicated to finding ways of creating new solutions, higher cost savings and service improvements for all of our clients through working with startups, streamlining processes and introducing new technology to the business.
You?ve branched out your range of services from print and into packaging. How do the markets differ?
Secondary?packaging is generally controlled by direct procurement (print is controlled by indirect procurement), but the principles, technology and process and largely aligned. We have hired subject matter experts to ensure that the necessary adaptations to our way?of working are made to efficiently support the procurement of packaging materials.
What's next for the growth and direction of HH Global?
WeAre very confident about the future and we will continue to invest in our people, technology solutions and infrastructure to position HH Global for further significant growth. We will continue to develop our relationships with our client base, focusing on?delivering in new markets for them and developing the range of services that we provide.
Check out some other Amazon Growing Business Awards winners: