Just this week, the UK faces the news of the decline of another two high street retailers. The first, purveyors of middle-market jewellery, Links of London has gone into administration. The second, chain food joint, Pizza Express is predicted to follow very soon.
A recession might come but it will hit the high street most
The rapid fall of these outlets rejolts memories of 2008's economic crash, which played a starring role in the death of Britain's beloved Woolworths and HMV?(they similarly failed to entice shoppers during a period of economic uncertainty and, landing in significant debt, eventually closed).
Despite the fact that today's stocks opened up at?0.12% at" 7,175.23, not a bad performance at all, economists still forewarn that a stormy financial period is ahead. What's more, the buckling of the British high street and its resident stalwarts, are a telltale sign of this.
A jewellery brand unable to "link-up" with customers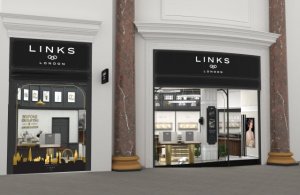 The halt of jewellery brand Links of London has been bubbling under the surface for some time.
These past few months have been a time of uncertainty for the retailer as they pulled out of their US concession and slashed as many as 16 UK stores.
The brand, (founded in 1990),?was once a consumer favourite and kept up with other accessible high street jewellers such as Pandora.
Links of London finds itself in trouble
However, the Greek founder of the brand has been facing a period of unease as a fraud relating to overstated sales plunged the partners into financial difficulty.
Matt Smith, the joint administrator for Links of London, said: "The directors have been seeking alternative solutions, including consideration of a CVA, refinancing or sale, but have unfortunately been unable to conclude such a transaction.
The brand's impending closure could see the loss of up to 350 jobs. Bids were made to salvage the brand by notorious retail giant and buyer of defunct high street businesses, Mike Ashely. However, it was unsuccessful.
Ashely continues to rage his war of acquisitions on the high street, where earlier in the week he made a pledge to battle to ensure the survival of his department giant, House of Fraser.
Did Pizza Express become 'a recipe for disaster?'
A similar story follows suit for affordable Italian chain – Pizza Express, who are now sizzling under a sea of a £1.12bn debt.
In a report to the Guardian,"Mark Brumby, an analyst at Langton Capital, says consumers snapping up heavily discounted "two for one main meals" has been disastrous for the chain.
However, with high street shoppers after a meal having so many options, (including the arguably easier Deliveroo and Uber Eats options when they get home and in just 5 years they've have grossed billions in the takeaway industry), a 15% discount is often what's required to lure people back on to the main street to eat.
But such a discount is bound to take a toll on a company's finances.
A 'race to the bottom' can end in failure
Last year Pizza Express attempted to entice consumers back by converting 50 of their restaurants into live entertainment venuesAnd playing host to big names in pop music such as Martin Kemp from 80s soft-pop band Spandau Ballet.
With over 470 of the brand's restaurants at stake and 14,000 jobs possibly being cut – the company has sought the help of advisers to help sooth talks and save the ?650 million owed to creditors.
However, it's predicted this 'pizza place' will follow the path of" Jaime's Italian.
To survive a recession it requires originality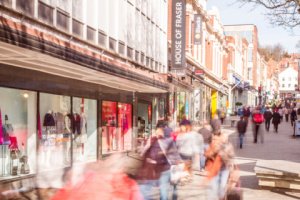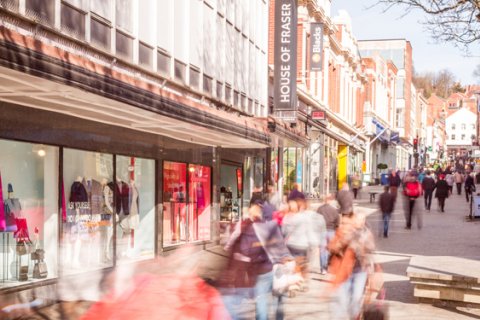 As people prepare for a possible recession, how consumers choose to spend their disposable income will change.
A report bythe Department for Business, Energy and Industrial Strategy, found that the number of small businesses in the UK has increased, despite recession uncertainty.
[article id="132345″?title=" Jaime's Italian was one of the first mediocre chains to go. "]
?Small businesses are critical to our economy, and an increase in the number of starting-up is fantastic news. There are now 5.8 million small businesses in the UK that are increasing their presence in their communities day by day and delivering value for their local economies often stepping in to deliver vital services that are in short supply." says Michelle Ovens?Director of Small Business Saturday UK,
High street restaurants need a 'cult following'
There is a stark pattern forming between the shops that have so easily fallen victim to the death of the high street ?" they reek of mediocrity. The failure by Pizza Express to amass a cult following like other food chains such as Nandos?(who do cheap and easy very well), is also a partial reason as well as the fact that takeaway food options are far too easy for consumers to pass on.
The decline in consumer interest in brick and mortar stores, combined with Brexit uncertainty, and booming e-commerce has created a game of "who's next" where it's really down to 'the survival of the fittest'.