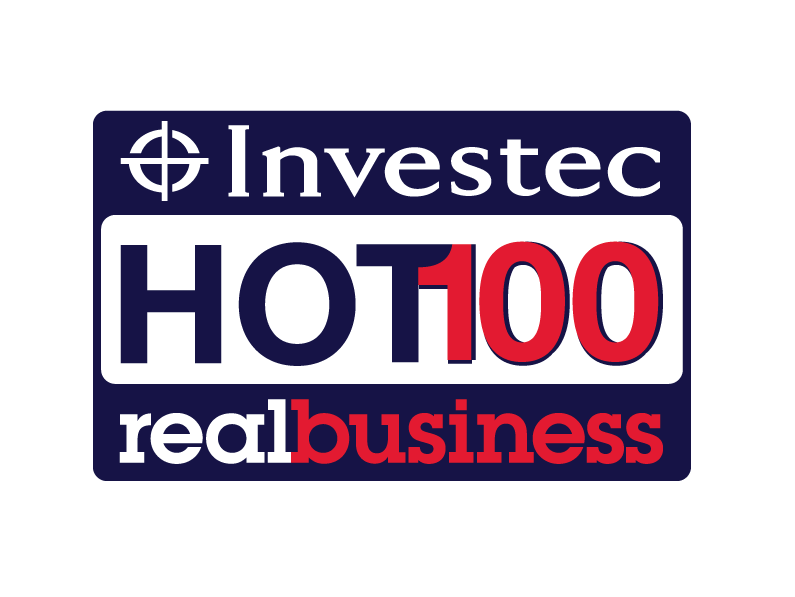 One hundred fast-growing private companies, across a range of sectors, from every corner of Britain. They trade in everything from smoked meats to meter reading; from gold trading to online bike retail. You wouldn?t expect too many common themes. And yet, and yet…
The Hot 100, published this year with Investec (data provided by Jordans), analyses sales growth in private companies over a four-year period. We insist on profitability and set a base-sales limit to ensure that the Hot 100 consists of high-quality, mid-sized companies (rather than getting distorted by supersonic early-stage firms). Getting in is a rigorous challenge, and deserves a big hand.
Real Business has done this analysis for the past 14 years, and have built up deep understanding of the forces shaping the private, SME sector. Because we?re looking at historic figures, the Hot 100 reveals underlying trends over the previous four years, but also indicates future, more structural shifts in this country?s economy.
This year?s ranking, based on data from 2007/08 onwards, almost exactly maps the trajectory of the global financial crisis and UK economic downturn. As the UK sailed blithely into the rocks, and many businesses were ripped asunder, our Hot 100 actually picked up the pace. Over four years of soft consumer confidence, reduced public spending, deep gloom in our primary export market (the EU), these businesses have discovered opportunity and, often, great riches.
And here?s how they did it. There are three outstanding trends in this year?s report:
Operate in a defensive sector. Discount retailing and bridging loans work when cash is tight; gold is good business when the price is high. This still requires great execution, but it?s not rocket science.
Do work that big companies and the public sector can?t/won?t/shouldn?t do any more. The outsourcing revolution has kicked in big time. From procurement to elderly care services, from IT to laundry, SMEs are taking on the work formerly done by government and the big corporate sector. ?You can see the beginning of the restructuring of the economy around outsourced solutions in this year?s Hot 100,? says Ed Cottrell, head of the growth and acquisition finance team at Investec. ?As government spending cuts continue, you?d expect this to continue, yielding great opportunities for entrepreneurs and, in the process, better services for customers and the UK public.?
We?re seeing the gradual (though not fast enough) emergence of a raft of world-beating UK companies, with an international focus and built around proprietary and/or disruptive technology. These are the hero-companies that Britain so urgently needs. Wiggle (filed under Ensco 503), Dytecna, Galmarley, 2M, Romax ? we salute you! And over the next few years of the Hot 100, we expect (aka pray) that we see many more.
The Hot 100: what they say
As part of the Hot 100 project, we surveyed a core 24 companies about their business prospects, market opportunities and views of the Coalition government. As you?d expect, this is a bullish bunch:
Seventy-one per cent expect ?significant? improvement in their business prospects over the next 12 months. It?s notable, however, that only 50 per cent expect a significant, related increase in employee numbers. It?s a sign of more flexible employment strategies that full-time recruitment does not necessarily follow from sales growth. (Intamarque, ranked 62, does ?29m of sales with 15 staff. That?s productivity!)
Seventy-five per cent of Hot 100 firms expect either a slight or significant improvement in their operating profits.
When asked which sources of finance they?d draw on in the next year, 75 per cent said ?retained earnings?. You might call it ?DIY funding?. While half did say ?bank finance?, it?s noteworthy that, if they can call on existing resources, they will ? even with interest rates at historic lows.
It?s notable that, even among such growth stars, only 17 per cent intend to raise external equity finance.
Impressively, 77 per cent will be targeting international markets in the next year. Of these, non-EU markets (from the US to the Middle East to Kazakhstan) feature strongly. UK entrepreneurs may be recapturing the pioneering bug.
Only 17 per cent of the Hot 100 feel that the state of the UK economy would have a significant impact on their ability to grow in the next year. The other 83 per cent felt that the state of the economy would either have no effect at all, or only a small effect on their ability to grow.
And 79 per cent of firms surveyed reckon the Coalition government?s policies are a net positive for their business.
Olympics, what Olympics?
Most respondents to our survey (58 per cent) think that the Olympics will have no impact at all on their business, while the difference between those who believe the Olympics will have a positive effect and those who believe it will have a negative is a tiny eight per cent.
Notably, there is no obvious ?silver bullet? that will enable Hot 100 businesses to drive further growth. The factors most frequently quoted are: ?delivering exceptional customer service? and ?innovation?, quoted by 21 per cent. This is closely followed by ?focus?, ?investment in systems?, and ?team?, quoted by 17 per cent.
Equally, there?s no great consensus about what would help them grow even faster; here, the most common factors quoted are: ?access to better skilled staff? and ?access to further funding? (quoted by 25 per cent), closely followed by ?more capable managers? and ?assistance to enter new overseas markets? (quoted by 21 per cent).
Industry-watch
Which industries are spawning the most high-growth, private UK companies through the economic downturn? Our ranking spans the breadth of business, and we have a dead heat here:
IT, software and telecoms ? 16
Financial and professional services ? 16 (combine this with the gold-based commodity businesses in the Hot 100, and it looks as if people with assets and savings are seeking to protect them and looking for advice about how to invest)
Outsourcing and care services ? 13
Retail ? 10 (a bargain and a flutter are irresistible to cash-strapped Brits)
Energy, gold, commodities ? 10
Food and drink ? 9
Engineering ? 4
Property ? 3
Logistics & distribution ? 3
Pharmaceuticals ? 2
Recruitment ? 2
Leisure and travel ? 2
Chemicals ? 2
Airline services ? 2
Miscellaneous, including publishing, security, corporate bartering, windows and conservatories, boat-building, packaging ? 6
Margin calls
Each Hot 100 business has satisfied some tough criteria, but which look like the super-companies of the future? Our first Hot 100, back in 1997, showcased a young business called Carphone Warehouse, so it would be reasonable to expect more.
One of the clearest signs that a company has sustainable potential is its margins. Discounting, for the moment, financial and professional services firms (which, like 99th-placed Ruffer Management, can show outlandish margins ? ?45m on ?58.5m of sales), this Hot 100 clique is delivering some serious returns:
Toluna Group (smart polling) ??18m Ebitda on ?73.6m of sales
Wiggle (online bicycle retail) ? ?10.5m on ?87m
Seetec (back-to-work training) ? ?15.6m on ?53.4m
Bet365 (betting) ? ?126m on ?501m
First Oil (oil exploration) ? ?31m on ?71m
Treetop Forestry (yes, forestry) ? ?2.2m on ?10.3m
Portgrade (aka Afonwen laundry services) ? ?2.5m on ?16.4m
Newmafruit Farms (fruit farms) ? ?3.3m on ?15.6m
Argus Media (commodity price reporting) ? ?19.7m on ?56m
Holyhead Boatyard (boat-building and repair) ? ?14.5m on ?32.7m
Lighthouse Healthcare (care homes) ? ?7.8m on ?24m
Texthelp Systems (software)? ?3.8m on ?12.3m of sales
Some of these will have benefited from market timing: back-to-work programmes, for example, have received high levels of government funding in recent years, boosting Seetec; high food and commodity prices will have aided businesses such as First Oil and Newmafruit Farms.
Smart management also abounds: Bet365 started life 12 years ago in a Stoke-on-Trent portakabin and is today the city?s largest employer, serving online (and on-course) punters in 200 countries. The Coates family had long been in the betting shop business but, having sold its chain to Corals, now focus on digital and TV, and have become a world leader in online gambling. Like it or not, it?s an area in which Britain excels.
Wiggle is another, much-envied online brand. It, too, started life as a shop ? Butler?s Cycles in Portsmouth. After dabbling in online retail to sell a few bike parts, Wiggle is now the UK?s top online bicycle retailer and a growing force in general online sports retail. While it?s still an enthusiasts? brand, the quaint origins have long gone: today, Wiggle is owned by the private equity firm Bridgepoint, and is run by former McKinseyite Humphrey Cobbold and ex-Asda boss Andy Bond. ?Wiggle is a great example of quality entrepreneurs, working with private equity, to build a top-notch business,? says Investec?s Cottrell.
Argus Media is an established business that?s been publishing reports about the energy and commodities sectors for 42 years. Today it?s a de facto standard for energy price information around the world, adopted by the likes of oil giant Saudi Aramco and most of the chief oil-producing nations. And it?s owned by its founding family and employees.
Britain?s Mittelstand
Kickstarted by the CBI?s Future Champions report, there?s much debate about how Britain can generate and nurture more successful mid-sized companies, in the way that Germany has a solid backbone of such export and innovation-led businesses. Public understanding is beginning to shift away from focusing on consumer spending and startup volumes, towards the need for Britain to encourage mid-sized businesses to grow.
So, which Hot 100 firms are developing proprietary technology and are focused on chunky, international markets? We think these look like they could become Britain?s engine-room businesses:
Toluna ? the next generation of polling businesses. Four million-plus people are registering their opinions at Toluna, which has the potential to disrupt the global market research industry.
Parkburn Precision Handling Systems ? whether it?s the oil sector, wind or tidal power, offshore is where it?s at.
In Hamilton-based Parkburn, the UK has a world leader in handling systems.
Dytecna ? a great example of a UK family engineering business building on its technical legacy, Dytecna designs products for use by the military in extreme conditions.
Marlborough Communications ? another specialist business supplying the UK military, this time with sophisticated communications systems. Its Soldier Worn Integrated Power Equipment System (SWIPES) was declared one of the US military?s top ten inventions of 2011.
2M Holdings ? a terrific business headed by Mottie Kessler, a chemical industry executive who spotted the opportunity for highly responsive chemicals blending.
Romax ? founded by mechanical engineer, Dr Peter Poon, Romax has a series of world firsts to its name, including the development of the first and largest offshore wind turbine in China.
Tetrosyl ? one of the older businesses on our list (established in 1954), Tetrosyl has created some of the world?s most respected car-refinishing and waxing oils.
Datasat Communications ? another engineering-led business, developing communications systems for remote conditions. The business is still run by founder Phil Emmel, with an outstanding technically gifted team.
Wozair ? another business focused on the offshore sector (see Parkburn, above), this time providing ventilation systems.
Capital Economics ? okay, it?s not an engineering or manufacturing business, but you can?t fault the intellectual hold that Roger Bootle?s business has on global economic issues. Bootle has been a long-standing, respected economic commentator, and Capital Economics takes that expertise (as well as his team?s) onto a global stage.
As smallcap guru Charles Breese, director of LCF Research, says: ?These businesses have defensible intellectual property and exports. In 2011, we saw the impact of people power on a hitherto unimaginable scale with events such as the Arab Spring. Similarly, the best businesses are utilising the impact of people power to achieve competitive advantage ? the response can include one, or a combination of: empowering individuals, shortening the supply chain by removing those links that don?t add value, and harnessing viral marketing.?
Conclusions
Over the past 15 years of the Hot 100, we?ve seen many high-growth businesses fuelled by historically cheap debt, and able to deliver rapid growth on the back of booming customer spending.
In 2012, we are beginning to see this change. The real story beneath this year?s Hot 100 is about smart entrepreneurs and businesses adapting to an entirely new set of demographic and social realities.
While some retailers are still seeing hyper-growth, today this is at the discount
end of the spectrum. In a tight economy, consumers are looking for bargains, distractions, or safe havens.
As the government looks to reduce wage bills and costs, so entrepreneurs in outsourced services are thriving. This shift will surely continue, as society asks itself: do these services really need to be provided by central government?
Similarly, the military and large corporates are pushing opportunities down the supply chain to specialist providers, whether they?re laundry services or satellite communications systems. It?s encouraging (though we would want to see this trend accelerate) to see the emergence of specialist engineers and technology-owners targeting international markets.
?The big question,? says Ed Cottrell of Investec, ?is whether the UK is creating enough world-beating businesses. There are some great examples in this year?s Hot 100. And next year, we?d hope to see even more coming through.?
Matthew Rock is a founder-editor of Real Business. Gerard Burke is director of development programme Your Business Your Future, and senior visiting fellow at Cass Business School.
You can meet many of the Hot 100 at the 2012 Entrepreneurs' Summit, in association with Investec and supported by the CBI, on June 13, 2012. Keynote speakers include: Travelex founder Lloyd Dorfman, business secretary Vince Cable, Kelway founder Phil Doye and 20+ more speakers. Book here or contact Silvia Natalicchi on silvia.natalicchi@caspianmedia.com
Research and profiles compiled by: Charles Orton-Jones, Dan Matthews, Jo Russell, Kate Bassett and Carryn Dewing. Thanks also to our research partners Jordans for providing the information behind the ranking.

Share this story