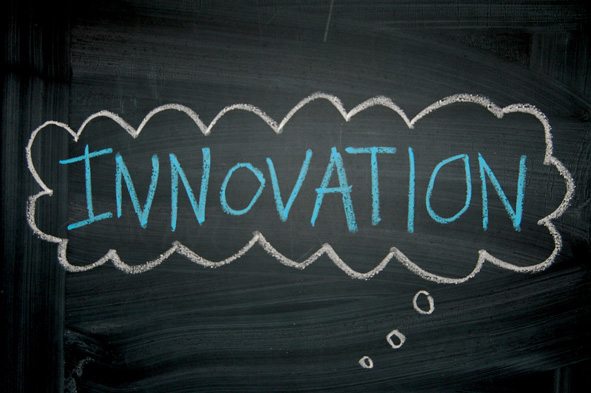 This government-backed initiative that gets the Real Business thumbs up.
The
Cabinet Office's Innovation Launch Pad
was set up in April 2011 to boost the percentage of public sector contracts being awarded to small businesses. Here's how it works.
Stephen Allott
, the Crown Representative for SMEs in the Cabinet Office, invited the country's small businesses to pitch their ideas on how they could save the government money. Civil servants from across government sifted through the ideas – 351 in total – to choose the best proposals. The nine companies below were selected as "exemplars of the innovation and value that government can get from SMEs". Between them, these companies could save Whitehall almost £2bn a year by using modern technology to improve the way it provides services.
AdInfa, run by Craig Waddington and Philip Petersen, is a UK tech company which develops web-based data centre monitoring and management software. Clients include Cisco, Equinix, Sky and Tiscali. "We've devoted ourselves to the huge task of creating an enterprise software product from scratch without any external funding – and doing it not in the heat of Silicon Valley but from the byways of Maidenhead!" says Petersen. It wants to work with: Cabinet Office Amount of money it thinks it can save government: £10m-£50m
Here's how
This London company's data encryption technology helps secure laptops and mobile phones for public-sector and corporate customers. One of its newest products is a USB-based technology called Trusted Client, which is reportedly used by the Foreign Office and enables staff to access their network securely from any computer in any location. The company is led by chief executive Bernard Parsons. It wants to work with: Councils and local authorities Amount of money it thinks it can save government: £500,000 for a large council
Here's how
Cambridge Temperature Concepts (CTC), set up in 2006 by Shamus Husheer, is the spin-out behind the DuoFertility – a skin patch that lets women know the exact moment they are most likely to conceive. It records body temperature to one thousandth of a degree, 20,000 times a day – to make ovulation easy to identify.
Read more about the company here
. It wants to work with: NHS Amount of money it thinks it can save government: £2m on IVF
Here's how
Aldershot-based CatN, run by Joe Gardiner, is a hosting service which covers everything from data centres to private clouds. It's campaigning for the government to uses the open source management system WordPress as the framework for all its websites. It wants to work with: All government websites Amount of money it thinks it can save government: £18m annually
Here's how
Set up by Stuart Bond and Phil Wigglesworth, Health Analytics has developed a platform for clinicians and patients to access integrated NHS and social care records – in a bid to save money through effective and joined-up preventative care. "Every screen/dashboard has been designed, in effect, by the GP or PCT using it, because we have worked with them to achieve what they want," says Bond. It wants to work with: NHS Amount of money it thinks it can save government: More than £50m
Here's how
Launched in 1993, HotDocs is a software tool which standardises and automates the production of routine documentation and forms. With offices in Edinburgh, Atlanta and Utah, it now has more than 1,000,000 users worldwide – including 20 per cent of the Fortune 500 and the US government. It wants to work with: All departments Amount of money it thinks it can save government: More than £50m
Here's how
Paul McElvaney and Mary McKenna set up Learning Pool in 2006 to transform how the public sector learns. Based in Derry, in Northern Ireland, it provides online e-learning content, authoring technology, hosted platforms and consultancy to nearly 90 per cent of councils in the public sector community in England and Wales. It says it has saved its local government subscribers over £36m in the past three years. But it reckons it can do more. It wants to work with: All departments Amount of money it thinks it can save government: £60m
Here's how
London-based MyWorkSearch supplies online training and CV building for the unemployed. The company –
one of our Future 50 stars
– was set up in 2009 by Richard Alberg, who sold his first company, Psychometric Services, to the HR business Kenexa in 2006. MyWorkSearch provides tools such as CV wizards and help with compiling a compelling job-hunting pitch. It has been used by more than 30,000 job seekers since launch. It wants to work with: Cabinet Office Amount of money it thinks it can save government: £33m
Here's how
Established in 1989, Lincoln-based Sotfware Europe is a web-based application supplier. Its software is used to manage the expenses claims of more than 80,000 NHS professionals. But there's still a way to go: 90 per cent of NHS Trusts still process their travel expenses manually. It wants to work with: NHS Amount of money it thinks it can save government: £86m
Here's how
Share this story