Pay-day. It's something that's muttered around offices up and down the country as we come closer to the end of each month.
It's a conversation that slowly gathers momentum, where the hums turn into shouts of glee as employees find their bank balances magically restored after weeks of famine.
Then, all too soon, the complaining starts because that hard earned cash is disappearing as swiftly as it arrived.
Before you know it, your staff are already talking about "how broke" they are, ?" mere days after their monthly salary injection.
" And whilst as founder, CEO, or both (lucky you!) you try and ignore the office chat about how your staff spends their salary, you can't help but think, is there a better way to pay them?
There are many ways in which you can pay your staff more effectively.
" And whilst the idea of rethinking monthly payments is pretty radical, employers can offer incentives too such as 'free meals' and work from home options that take some of the financial pressure off staff.
For younger employees especially, every little saving helps, and employers can make changes to help supplement their income in deeper, richer ways.
The monthly cycle isn't always a positive thing
Whilst the whole idea of monthly salary payments were set up to tie in with things like rent, tax, and mortgage obligations, on a psychological level, it doesn't necessarily promote a culture of saving or motivation.
Especially for younger employees without the financial responsibility of paying for family or paying off a mortgage, receiving a monthly wage after working, commuting and feeding oneself on credit, can lead to overspending.
"Most of a person's monthly salary, especially if they are younger, ( and the salary less) will mostly cover the prior, and non-recreational expenses that have mounted up over the past month, including for many, costly train expenses and car fuel costs."
This means that the monthly wage is often only used to play 'catch-up' and cover the expenses of the past month.
The rest is often spent on socialising and recreation, essentially pocket money for younger employees.
Then they scrimp for the next month and get paid, and the cycle starts again.
Younger employees can struggle most?
This structure of payment won't necessarily help younger employees build up savings, in the hope to one day own their own home and stop paying rent.
" And especially not if they don't have the bank of 'mum and dad' to help with a down-payment on a property.
Now the idea of changing the way we literally pay staff is something that requires more debate.
"However, giving younger staff who don't have monthly?mortgage or family related financial obligations the option to be paid weekly, for example, could help younger adults manage their expenses better at the beginning."
Would weekly payroll options benefit younger employees?
HR teams could work on providing more flexible payment structure options for staff that want it.
If staff can have more of a say in the way they're paid, like in other parts of work, they will feel more involved, valued and more engaged as a member of a team.
Each employee is different, and loyalty incentives could be stimulated if HR teams take the time out during onboarding processes to find out what each person prefers in terms of payroll structure.
For some employees, a month is a long time to wait to get paid, and a weekly payroll option could give more flexibility to some.
" Knowing you're getting money in every week can help them plan-head for budgeting and saving schemes.
Most importantly, doing so can help younger, more financially inexperienced workers understand how much things cost.
" "And stimulating more financially responsible graduates means more young people can get on the property ladder and buy goods and services, which means a better economy for everyone."
Seeing payment more regularly could boost productivity?
For others, seeing money come into their account each weak could provide greater incentives to work as they see 'the fruits of their labour' more frequently.
For the majority of employees who are paid monthly, on an emotional level, it may feel like they are working 'for free' most of the time.
In this regard, another option for employers is to pay employees at the start of each month, as for the purpose of morale, employees may feel more positive about work if they have already been paid for the job.
" "Although there is a risk that some may lose motivation, however, if you've done your recruitment right, passionate and appreciative employees will appreciate this gesture."
Doing so may also make employees feel trusted and respected by their employer, who through this gesture of goodwill, evidently believes they will do the job as well, if not better, because they have been paid to do the job first, and not a month after.
Transport and lunch: Can employers do more to ease these burdens?
Until 'free food at work' stops becoming a perk and starts becoming part of the employment package, even the most economical lunch choices mount up to significant costs per week.
We've all heard of the infamous meal-deals at our national supermarkets. But how much do they cost, and what do they mount up to weekly?
Morrisons, Sainsbury's and Tesco all boast a comprehensive £3 cost for daily lunch, which usually consists of a sandwich, a snack, and a drink.
" This sits at an inoffensive expense of £15 a week.
But if we mount on the traveling to work costs, including tube and/or overground train fares, weekly expenses for just getting to, and surviving at work, starts to look more like the price of a bedroom rental in Clapham.
However, if you're lucky enough to live and work in London, in Zone 1 for example, the annual tube fare for an adult is a significant £1,256 a year.
" And for employees making the journey from the suburbs or further afield, these yearly costs rise exponentially.
Especially for employees at the start of their career 'journey', (UK graduates are usually looking at anything between 19-22k) after tax there isn't much left over once rent, transport to work, and those cold carby lunches are paid for.
Graduates: The struggle is real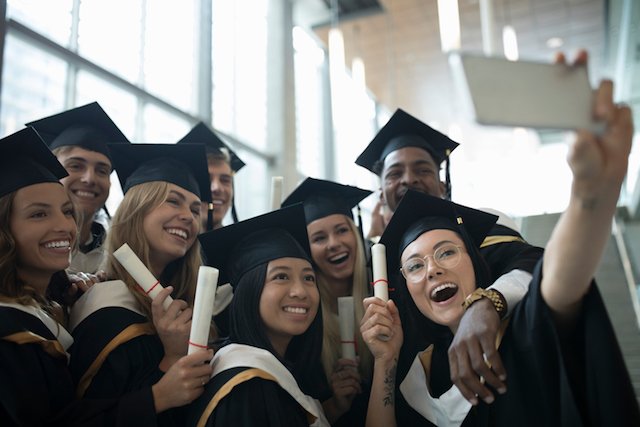 Whilst money is always going to be tighter for employees starting out when there are balancing adult responsibilities, such as paying for themselves, often for the first time, employees can try and make some initial investments in company wellbeing initiatives to take the edge off.
"Whilst I'm not saying that SME employers should shell out banker-style salaries to ensure their workforce (and especially their younger ones) can have more expendable income and feel happier, more realistic investments in say, subsidised food options at work, or even a ' free lunch' once or twice a week could make employees 'richer' in other ways."
Although it will cost employers initially, it can be a unique USP to drum up interest in recruitment drives and for promising candidates.
"In my experience speaking to young graduates, many do make the decision to remain at, or near home when it comes to looking for their first jobs due to the financial costs of commuting."
Doing so means that many are eschewing the capital for work, because of the additional costs involved (rent, transport, expensive lunch choices) involved.
"So how can employers attract more young talent" They have to make life a little easier for them, where they can."
Apart from food options, employers can advocate for 'working from home' options for a couple of days-per-week for employees who struggle with the costs of commuting.
"This also offers employees a chance to prove themselves as trustworthy, and especially for younger employees, commanding trust and respect from senior staff through their ability to work independently is very important in a work culture that is overly defined by micromanagement."
It's time to get a little more flexible about the way we all think about paying employees. Whilst tax-related obligations must, of course, be taken into account, HR teams can have a more proactive hand in approaching employees individually about their payment preferences.
" Because, if you want loyal and dedicated staff, the last thing you should be doing is treating them like one faceless group.