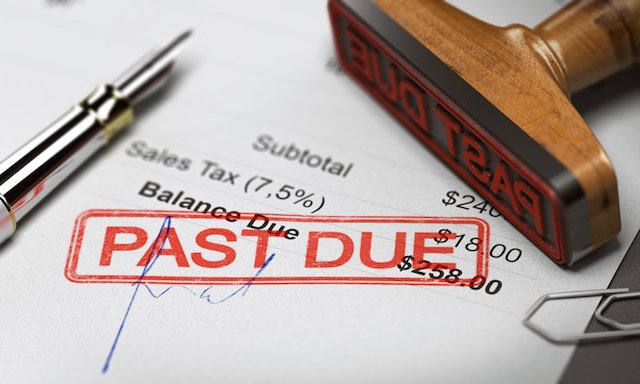 Recent studies by WePay showed that around 40% of small to medium enterprises are struggling to maintain a healthy cash flow
. In a world of pending invoices and 60-day waiting periods, it can hard for new businesses and small teams to stay on top of their cash without surrendering to high-cost loans and other forms of debt. There are some industries which are heavily reliant on the payment of pending invoices. Companies involved in catering, fashion design, food products and fast moving consumer goods will typically receive an order in advance and need to finance staff, materials and other overheads in order to the deliver the finished product. For budding fashion entrepreneurs, the opportunity to provide a huge order for a large retailer like ASOS or River Island can be very exciting, but the potential chaos of managing costs can make it very difficult to stay cash positive and indeed profitable. For a caterer, the opportunity to supply a large wedding or party for 250 can be very appealing, but again they will be responsible for paying any staff, chefs, food items and insurance before being able to charge the full amount. A way SMEs can overcome their cash flow problems is by
asking for deposits upfront
. ? This can provide a reliable source of funding to get the initial costs underway and also confirm the commitment of the customer. A healthy business should use that deposit for that specific job in hand and not be tempted to use the deposit from one job to finance another, as this can lead to a dangerous cash flow cycle. New technologies have emerged to assist SMEs with automated invoicing. The likes of Stripe, XERO and GoCardless take a small fee to send out electronic invoices and automatic follow-ups after a set number of days. Also, the ability to send an online invoice and a one-click solution to paying online can offer a better payment rate than waiting for the company to make a manual payment or 30 days for their accounts team to get on board.
"The role of invoice financing allows SMEs to sell their ledgers of unpaid invoices to finance companies."
Once the invoices have been verified by the lender, the company can receive up to 80% of the total invoice value upfront in order to supplement their cash flow. The average interest rate charged on top of the invoice amount is around 2-3% per month and is only used for a few months, making it significantly cheaper than the average business loan at around 30 to 50% APR. This type of asset-backed lending has gained huge momentum in the UK in recent years and the industry is said to be worth around ?23 billion.
"Elsewhere, some companies are being very forward-thinking by allowing companies to accept payment of invoices using cryptocurrencies."
As
CryptoCompare
reports, there are fintech companies such as Gilded Invoices and PumaPay which allow online payment using
bitcoin and ethereum
, allowing companies to save on international transfer fees and VAT. Payers do not necessarily need to have any cryptocurrencies, to begin with, since their money can be easily converted. ? The recipient gets the benefit that the value of their crypto payment might go up if they are willing to take on the risk.
Daniel Tannenbaum is Head of SEO and Co-founder at?Tudor Lodge Consultants, a London based digital marketing consultancy.
Share this story