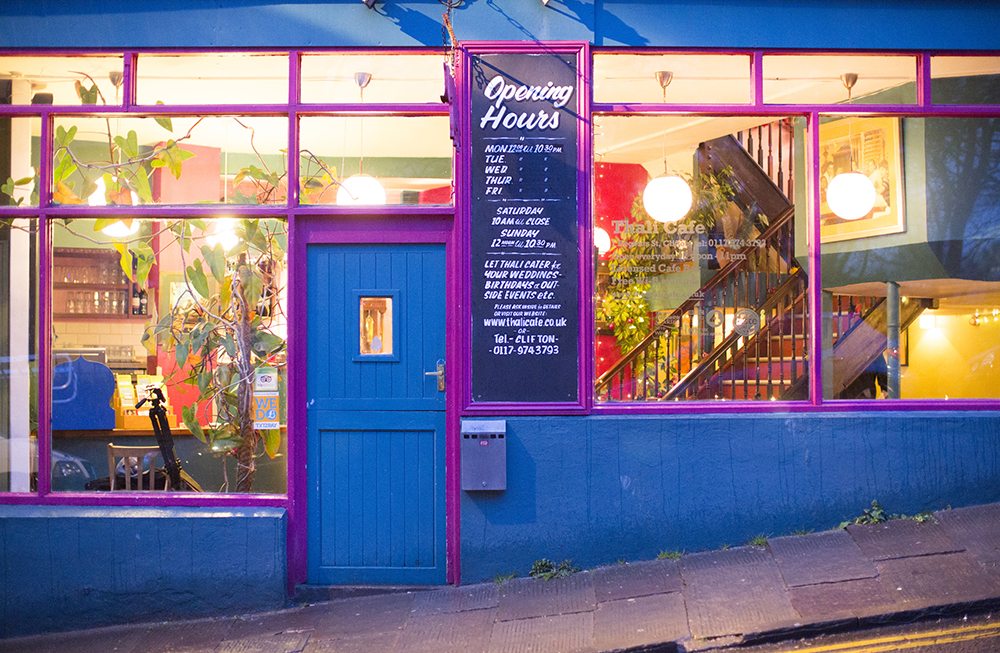 How did the business start?
We started at music festivals about 14 years ago, Glastonbury, The Big Chill and those kinds of events. Off the back of that initial year?s trading we opened our first permanent location. Initially it operated as a pop-up restaurant. Two women were using the site as a Christmas shop during the day and were advertising for someone to use it in the evenings. We had all the mobile equipment, so we could start straight away. They left after three-four months. Because we had four months trading we contacted the landlords and took the premise on. It was a very simple offering, a selection of dishes on a separated plate.
When did you add the takeaway offering?
From importing stainless steel kitchen implements from India we got the idea of starting to import Tiffins [which are used to distribute take away across the country]. That gave the caf? another revenue line and it started to become profitable. We won a few national awards including an Observer Food Monthly Award and BBC Radio 4?s Food & Farming Award.
What difficulties did you face when expanding the business?
Because we didn?t have an experienced structure behind us we ran into huge difficulties. Cash flow was the first thing that flagged up where we were. We didn?t have strong enough systems, were spending too much on marketing and took our eye off the day-to-day operations. We were on the brink of bankruptcy. We brought in two experts, including a new financial director and someone from another local restaurant business. They helped us model the business and dig ourselves out of the crisis by working to some really strong targets. It?s about surrounding yourself with people that are one or two years ahead of you. A year to eighteen months later we?d dug ourselves out and opened another new location. We put a huge amount of work into the systems and monitoring our KPIs. There was a high amount of controls put in place; that low point really helped us professionalise the business.
What?s the most difficult aspect of finding new locations?
Finding a new location is the biggest hurdle. Location?s everything. There?s a lot of competition, it?s hard to get right and it?s even harder for SMEs. You need to really look at what you?re after, so you need to know who you are and what you do. We used Experian and looked at sites that matched the profiling. It?s important to look at the high street and the types of businesses there too.
What about recruiting and training staff?
One of the best bits of advice I was given is to hire people that look like your customers. That helps them relate. We?re looking at bringing on a recruitment agency to speed up the process. They will hire operations staff and managers, who can then recruit other staff.
What?s next for the company?
We?re at a cross-road. We want to open sites outside of Bristol, likely along the M5 or M4 corridors. We?re reviewing every aspect of the business and making sure it?s working. Our Southville location?s used to trial things and we can show that to investors or people that get involved in the business.
Share this story