"Disruption" is a word we hear in the business lexicon almost every day. If we're not applauding innovative businesses that have achieved it, we nevertheless see disruption as an aspirational concept that should be strived for.
Is there a formula to achieve disruption in business?
If there is, how do we disengage the term from its vague and lofty heights and deconstruct it so we can understand it better and achieve it ourselves?
"When we're thinking about disruption and innovation, we need to think about the factors that enable it as well as the forces that cause it," says Fuld + Company's CEO, Diane Borska as she addresses a room full of entrepreneurs at Chief Disruptor Live, which is part of a series of first-rate digital business events taking place at London's Business Design Centre this year.
This, she adds, means understanding its "nature and causes" too.
Disruption is a subtle equation
"What entrepreneurs really want to know is, 'how do I make sense of what's happening in the external environment" What's going to impact my bottom line Where do I focus my attention?'"
But disruption is something that can be easily missed by businesses, she adds.
"Many executives see disruption on the horizon, but they either ignore it or start debating about it and waste time. Instead of preparing for it, they misunderstand it," she says.
Confusion over the term
A salient point Borska makes about disruption is that it's usually conflated, and confused with technological innovation, adding that disruption "usually comes after" and not before tech innovation.
After all, doesn't that make sense A business creates a unique, better or 'never been made before' good or service via technology, and that creation enters the market and subsequently disrupts it.
Borska also reminds us that being disruptive doesn't necessarily equate to being "shiny" or "new." In fact, disruption can happen across all industries, she says, from legal to the more obvious tech sector.
Furthermore, disruption is not only creating and releasing something that is 'better' to the market, but it's also about introducing something?that "really scales" and is "introduced at the right time, under the right conditions."
Kodak and Microsoft: Disruptors that were disrupted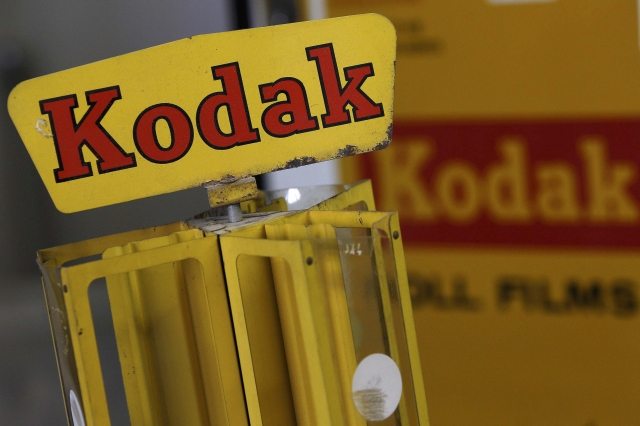 On the topic of 'right place, right time', Borska draws on examples of global mega-brands who got their timing wrong, failed to realise their audiences were ready for a new product and were disrupted by other more innovative companies in the process.
The first is the camera technology company, Kodak. Remember the once-popular phrase, 'having a Kodak moment?' Well, the company wasn't to have its moment much longer as, by the late 1990s, the brand overly reliant on film-based photography, slept walked through the digital camera revolution.
The second is Microsoft. Where once its iconic windows system was the software that every office computer and home PC had, this meant the brand became over-reliant on the success of its almost singular product offering.
Whereas its competitor Apple diversified into many different products and services by the mid-2000s, including the revolutionary idea that you could have a computer, and a phone, in one, a concept that shows little signs of waning any time soon.
Disrupting a business from the inside
Furthermore, Apple wasn't and isn't afraid to 'cannibalise' itself when it's own products become outdated. After all, if they didn't move ahead even within their own brand, another company might with their own offerings.
Once the iPod was their most successful product, then they created the iPhone, which due to its ability to play music, destroyed the success of the iPod range. However, this bold move kept Apple ahead of its competitors in the long-run.
Consumer tastes and change over time
What Borska makes clear about the nature of disruption is that it's intimately linked to change over time, and is deeply related to shifting consumer tastes and cultures.
Giving the example of Uber's success in the shared mobility industry to prove it, she advises businesses to look at their "consumer behaviours" first before engaging in a journey to disruption.
"20 yrs ago, people wouldn't get in a car with a stranger, but today and with the likes of Uber, people ride with a stranger straight from their phone and don't even think about it."
Partnerships can work
How can businesses do better to spot the signs of disruption on the horizon?
The first step is spotting what Borska calls the "indicators" of disruption where businesses should keep a record and monitor the signs to see if they gain "intensity" and "frequency."
If they do, then "do something about it," before it's too late, she warns. Once you know disruption is on the way, you can channel your resources into the right areas, she adds.
But does all this mean that businesses seeking to achieve disruption have to fight others for it?
Not necessarily, she says. In fact, she advocates for "partnerships over competitors," adding that they're a clever way to limit overspending whilst having a better chance at "attacking a problem" as a coalition.
So, disruption seekers, be brave but don't be reckless…