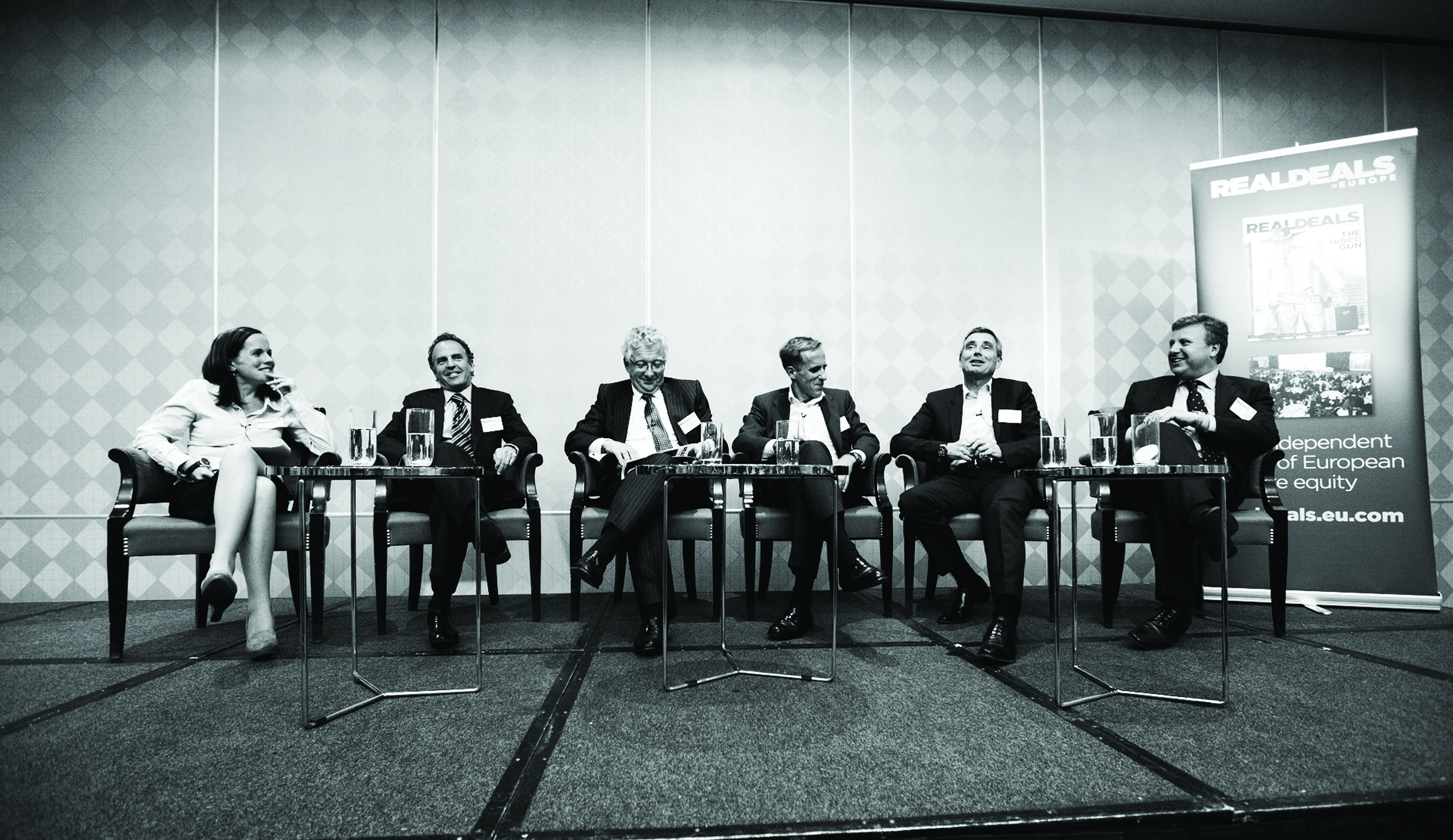 The continued pressure on retailers from Europe?s ongoing economic woes has pushed hundreds into administration processes while many more cling on desperately for survival. Over a short period, GA Europe rescued Shoon, Better Capital picked up Jaeger, OpCapita saved Game and Comet, while Sun European Partners collected Alexon, Jacques Vert and Bon March?. With more of the same expected over the next year at least, how can the industry ensure these deals are viable and attempt to bring retail assets back to good health in a sickly market? For Henry Jackson, managing partner and chief executive of
OpCapita
, there are two basic rules for taking on a distressed retail business: ?Use the structure of the deal to protect the downside and bring in operational expertise to increase the upside.? He believes there are several ways of structuring transactions so?that from an investment standpoint, whatever happens post-deal, you can come out relatively unscathed. One method is by taking on a dowry, as seen when Comet was purchased for just??2, along with a ?50m dowry from parent group Kesa to sweeten the deal.?Another approach is to buy multiple assets, as seen?when OpCapita rescued specialist retailer Game. As for bringing in expertise, John Clare CBE, one of the UK's most experienced retailers having held senior roles in Dixons Group, Ladbrokes and Mars, took on the role of chairman for the Comet deal. Nick Sanders, head of portfolio at Better Capital, observes that often retailers suffer because management teams have been too ambitious: ?We've seen a lot of businesses that have tried to be too brave, that have expanded too quickly and haven't looked after their balance sheet.? He acknowledges that many retail management teams have been slow to adapt to the drastically changed market conditions. ?We see lots of management teams focused on growth and creativity, but it should be on the balance sheet. This was very much the case with Jaeger; people doing the same thing as they were five years ago.? Whether or not the business is in administration or simply pushing for margins in a
bid to stay afloat,
supply chains
are increasingly becoming more difficult to handle. This is most notable in the food sector, where margins are typically thin and fixed costs tend to be on the heavy side. ?The macroeconomic impact on the food sector means retailers are chasing after margins, which then creates pressure that inevitably manifests on the supply side. However, suppliers are suffering the same problems,? observes Steven Esom, operating partner at Langholm Capital. He says this tension results in ?very tough conversations which pressure relationships?. Furthermore, as the squeeze becomes stronger, he believes there will be a drop-off in the market: ?Consolidation is inevitable.? On top of this, credit insurance is becoming harder to secure. ?You don't always get credit insurance; it depends on the relationship with the client and often it?s more to do with how much they need you. That's better than insurance,? says L Capital partner Julio Babecki.
Credit concerns
Beyond not always being able to secure credit insurance, some practitioners are falling out of love with the model as a whole. ?Credit insurance is a misnomer,? declares Jackson. ?It is really frustrating and I'm very disappointed with credit insurers. After the
next recession
there will be a reappraisal to ask what the role of the credit insurer is. And suppliers are just as frustrated. This will create a huge opportunity.? Aside from driving efficiencies in the supply chain in a bid to boost margins, the other main area of concern for troubled retailers is the store portfolio. Following the exuberance seen in 2004 to 2007, when many retailers embarked on a major land-grab, the focus now is to reduce weighty store portfolios. However, with vacancy rates at a record 15 per cent, negotiating with landlords is a tricky business. ?Fundamentally there are two different conversations,? explains Roger Holmes, managing director of Change Capital Partners. ?First, there is the distressed retailer where a pre-pack is possible and second, where the retailer is reshaping their store portfolio. The latter usually comes with opportunities, whereas the former, because of the reality of the market, is much harder to get out of.? ?The balance of power has definitely swayed,? adds Sanders. ?It is very difficult to renegotiate with landlords. There are an increasing number of commercial property advisers and the relationship between retailer and landlord will change because the economy has changed, and this will only continue as online grows and becomes the norm. Retailers need to be bold and use all options possible.? However, ensuring that all sites are generating substantial levels of cash is not necessarily a panacea for every retailer. ?Luxury retailers, and even mid-level businesses such as Zara, are not worried about losing money in certain locations ? the old saying 'location, location, location' is still applicable in this market. In some cases it is better to pay more for the right location than to damage the brand by setting up in a non-prime site,? explains Babecki. Operational improvements on the supply side and through decreased overheads are all well and good, but more crucial to ensuring the sustainability of any retail business is customers. For some, loyal customers are key. ?Game has 11m loyalty card holders,? reveals Jackson. ?The opportunity to communicate with those customers is great ? for example, when the company was in administration, and nearly half of its stores were closed down, that communication between the customers enabled them to say which stores were still open.? For Babecki, who is more accustomed to fashion apparel retail, loyalty isn't the be all and end all. ?We focus more on the top line, the product and the customer experience. For me, loyalty doesn't always work ? it's more to do with having the right product. We have a female fashion offering, which is based on Zara's model, and the focus is on the constant arrival of new stock, creating a buzz and excitement around the store.?
International intent
The final step towards retail heaven is securing growth through international expansion. Despite the widespread financial gloom, Holmes is fairly upbeat on retail's ability to secure growth in international markets. ?Opportunities still exist. There is still a case in every country and it is very important for growth. The focus should be on proposition, so often retailers execute in a domestic fashion. You must remember the needs of that country's customers while keeping the business's core DNA.? ?Tread carefully,? warns Sanders. ?For a brand such as Jaeger we see consumer divergence even in the UK, where London is a very different market to the rest of the country. We take the values of the brand but also ensure that the product range is suited.? Although online retail is gnawing away at many traditional retailers' market share, it does offer one major benefit. ?There is now much less risk to test the receptiveness of a product or offering overseas because of the ability to use the internet,? says Holmes.
It is still a tough market for retailers, but not an impossible one. Glimmers of hope come in the form of stronger deal flow, well-structured transactions, improved rental agreements and using online as a testing ground for overseas expansion. As ever, the black art lies in ensuring your product is necessary, generating brand loyalty and increasing pressure moving up the supply chain. Fortunately, private equity loves a challenge.
Share this story