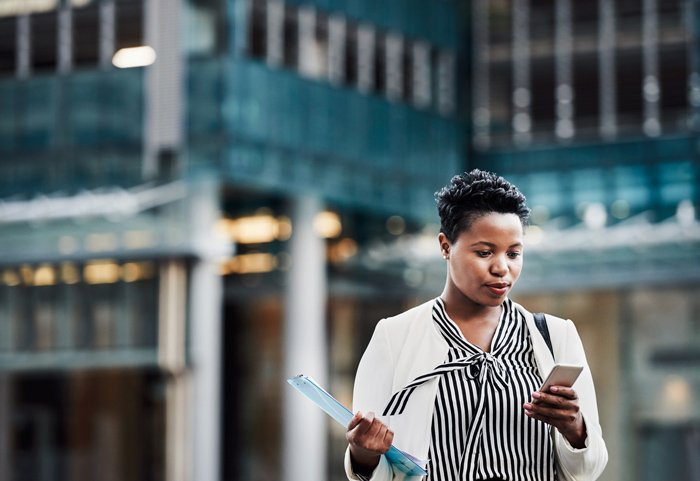 We are in the middle of a communications revolution, and now is the time for
SMEs
to get ahead of the curve, or risk being left behind. By 2020, it is estimated there will be around 50-250 billion devices connected via the Internet of Things; and while the implications for the way we do business are huge, ultimately this brings a host of advantages. Anne Sheehan, enterprise director Vodafone UK comments: "High speed connectivity and the Internet of Things can create a more digital workplace: connecting people, processes and information and enabling employees to work more effectively. "Whilst every organisation, job role and customer will have unique requirements, we believe that small and medium sized businesses should review their working processes and technology simultaneously so they can become more responsive to their customers and attract and retain talent."
Mobile working and job satisfaction
For millennials, one of the big drivers of job satisfaction is lifestyle at work – in fact,
32% say
they'd seek a new position solely to improve their work-life balance. Investing in digital technology for your workforce can help improve the work life balance, as it opens up opportunities for remote and mobile working. For example, if a project is available on the cloud then staff can access if from wherever they have an internet connection and won't be desk-bound. If an employee has a meeting across town, they can still access their work remotely from a nearby café, or while travelling on a train.
Convenience is king
It's not just about liberating your workforce from their desks, either. "People have become accustomed to a degree of ease and synchronicity with how they use technology in their private lives, and expect – rightfully so – the same at work," explains Sheehan. In addition, according to Sheehan, the way in which the customer experience and the employee experience intertwine is a hot issue. Essentially, as consumers we expect to be able to communicate freely and easily with the companies we are purchasing from. Increasingly, this means via digital communications. Only
4% of shoppers
research and buy in-store whenever possible – 53% will research and buy online, and 43% will research in one way and buy in another. The communications between customer and business don't stop there either –
23% of 18-24 year olds
want to use social media more for customer service; and 80% of consumers spend more with companies that offer a good customer experience. Businesses simply cannot afford to ignore digital communications if this is how their customers want to reach them. This means setting up a website, with customer service contact details readily available. It means being active on social media, and potentially even using chatbots on the site so customers can receive an immediate answer, at their convenience.
Making it happen
Driving digital transformation is not something that happens overnight – you need to understand your business needs, how people want to work, how the ways we work are evolving. It's good to have something to work towards, but it's important to remember it's a process of continuous improvement. As new technologies like AI and machine learning come to the fore, it will be vital to consider how they can be applied to bring wider benefits to businesses and consumers alike. "For businesses, the issues of scale and security make life a little more complex," Sheehan concludes. "But by embracing the digital workplace as a change process, it's possible to create a working environment that enables you to reimagine all kinds of things."
Share this story