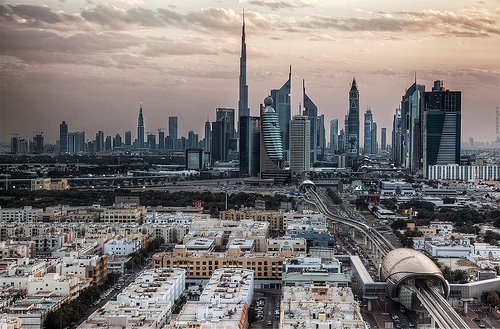 Can you provide examples of businesses that have performed well?
There are many. One UK company in the communications field now has a UAE office with more work than they can handle. They only thought about this market a few months ago. Another has been extremely successful in the confectionary sector. Our consultants and contractors all do well in the UAE. Our power companies do well. We've even seen SMEs play a crucial role in some of our high value projects and we have over 70 companies visiting on an upcoming airports mission, many of whom are SMEs.
What legislation is crucial to this process?
You need to comply with UAE laws on doing business in the Emirates. These are complex and best handled either by using a set-up company or
working through the British Centres for Business
(BCB). There are seven different ways to form a recognised entity. You also have to think about whether to set up a branch office, work through an agent, use a duty free zone etc… To do all this, you need to take professional advice from a company with local knowledge.
How can small businesses meet local partners?
The best way for small businesses to meet local partners is for them to join the local
British Business Groups
(BBG) in Dubai and Abu Dhabi. Both BBGs have a fantastic network of people, many of whom have worked extensively in the Gulf and the UAE for many years. Most are willing to give their time freely to help SMEs. Others will be able to help with other business aspects such as setting up an office, getting a local partner etc…
What cultural aspects need to be considered?
You need to be sensitive to the fact that this is an Islamic country with Muslim customs and traditions. You should respect local customs and traditions and dress conservatively – if in doubt, always err on the side of caution. The business day starts early in the UAE – most businesses and government departments work from 07:30 to 14:30, with a small break for prayers around noon. The working week is Sunday to Thursday – the weekend is Friday and Saturday. Most shops are open until 22:00 or later on the weekends. While the UAE is an Islamic country, the active participation of women is encouraged in all walks of life. Women are able to drive and work unescorted. Many well qualified Emirati women are taking up positions largely with the government sector, with over 40 per cent of government employees being women – one of the highest rates in the world.
How are local agencies set up to help these businesses?
The best port of call for an SME who wants to set up in Dubai is the BCB. The BCB is part of UKTI's Overseas Business Networks. They will help you arrange a trade licence, provide an office address, support your visa application, provide touchdown space, facilitate meetings and introductions and much more.
Share this story