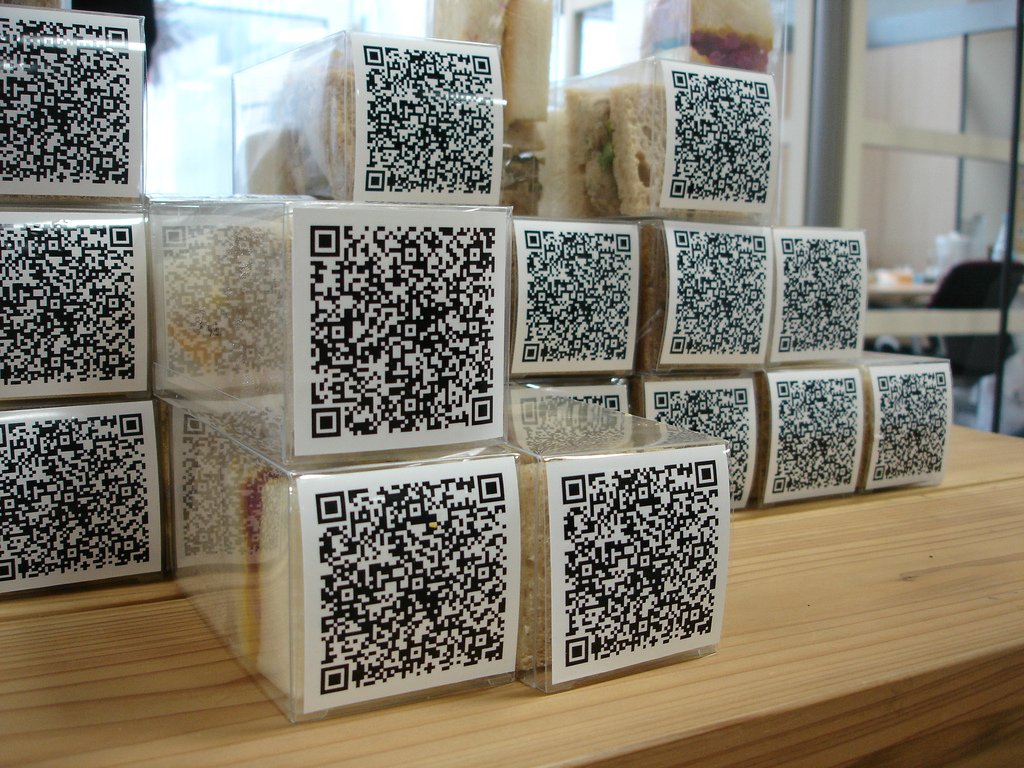 QR codes are set to take the world of marketing by storm this year. But what is a QR code, and more importantly, how can you make money out of QR codes?
What is a QR code?

QR codes are a great tool for boosting traffic to your website and to promote special offers. It's simple: QR code stands for "quick response" code, and is a two dimensional barcode (compared to a one dimensional linear barcode, which is just your generic barcode).
While a standard barcode tells a shop till the item number of the product being scanned, a QR code can contain a phone number, a product description, an email address or a link to a webpage. QR codes were originally created for use in the automotive industry in Japan, designed to be read quickly by decoding equipment and to store larger amounts of data than standard linear barcodes. A QR code can store up to 7,089 digits or 4,296 characters or 2,953 bytes of 8-bit data. In other words, much more information can be packed into a QR code, giving it much more flexibility and commercial usage. Search marketing agency Greenlight predicts that in 2011, QR codes will overtake "search online for…" calls to action in display advertising.
What can SMEs do with QR codes?

Many of today's mobile phones have the capability to decode QR codes through their built-in digital cameras. This means that mobile phones can be used to snap the QR code, which could contain a URL that automatically redirects the user to a web page. This page could be used to promote a product or service seen on a poster or magazine advert, giving the reader full access to everything he or she needs, including "click here" to order, explains Terran Churcher, chairman of mobile software developer Codegate. "QR codes are ideal for use in advertising, ticket sales and offline applications," he says.  "Modern smartphones and mobiles enable QR codes to be read by the consumer wherever they happen to be, and by using the QR code as a link to an external or web resource, it offers the advertiser a unique interactive experience with his customer." 
Awesome practical applications for QR codes:

scanning a QR code on a food product to get a recipe on your phone
scanning a QR code in a travel brochure for the hotel to call you
scanning a QR code on an appliance to get the manual from the manufacturer's website
creating "great show" response QR codes for attendees to tweet to their friends, complete with a "Next show details are…"
sending direct mailshots out with pre-printed codes for "phone us", "watch a video" or "launch our website"
scanning a QR code on an advert for a book links you to an excerpt from the book
scanning a QR code on a DVD box in a shop links you to the trailer for the film
scanning a QR code on your business card enables people to get hold of and store all your contact details immediately, or could link to your LinkedIn profile
Share this story